About Us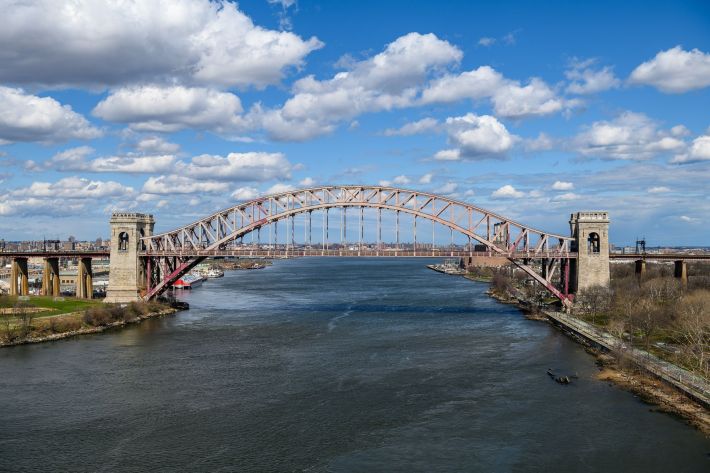 Hello and welcome to Hell Gate. We are a subscriber-funded, worker-owned news outlet about New York City, named for the city's sturdiest (and handsomest) bridge over its most treacherous currents.
The goal? To be trenchant, playful, outraged, irreverent, and useful to our readers; deeply skeptical of power but stubbornly idealistic. And never a chore to read.
And we, the journalists, own the website. We are building on a movement of worker-owned news outlets like Defector Media, Discourse Blog, Racket, and the Colorado Sun.
In New York and around the country, we've seen publications sputter and blink out because investors wanted to squeeze more profit from journalism, or because a hedge fund saw less value in a functioning newsroom than its hollowed-out carcass, or because a billionaire owner simply ceased to be amused.
If you like what you're reading, become a subscriber. If there's a way to build sustainable journalism, we think it lies in a model like this one, where journalists answer only to our readers.
And if you aren't able to become a subscriber at the moment, anyone can sign up for our twice-weekly free newsletter, Inbox Hell.
---
Hell Gate's Independence
Hell Gate's worker-owners have full and sole authority over editorial content to protect the best journalistic and business interests of our organization. We maintain a firewall between news coverage decisions and sources of all revenue. Acceptance of financial support does not constitute implied or actual endorsement of donors or their products, services or opinions.
We accept gifts, grants and sponsorships from individuals and organizations for the general support of our activities, but our news judgments are made independently and not on the basis of donor support.
Hell Gate may consider donations to support the coverage of particular topics, but we maintain editorial control of the coverage. We will cede no right of review or influence of editorial content, nor of unauthorized distribution of editorial content.
Hell Gate will make public all donors who give a total of $5,000 or more per year. We will accept anonymous donations for general support only if it is clear that sufficient safeguards have been put into place that the expenditure of that donation is made independently by our organization.