Staff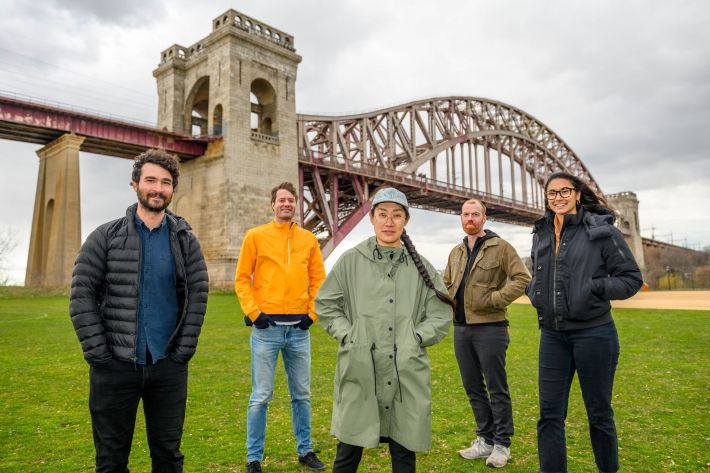 Christopher Robbins is a general assignment reporter and blogger who covers transportation, policing, politics, billionaires, and trash, among other subjects. He has been an editor at Gothamist and WNYC, the city editor at The Village Voice, and has published his work in Streetsblog, New York Magazine, and the New York Times. He is a graduate of Patrick Henry High School in Roanoke, Virginia. He tweets at @christrobbins. You can email him at chris@hellgatenyc.com.
---
Esther Wang is a writer based in New York City. Prior to Hell Gate, she was a senior politics reporter at Jezebel and a columnist for The New Republic. More often than is perhaps advisable for someone with rent to pay, you can find her fishing in Prospect Park and cursing at all of the trash in the lake. She tweets at @estherxlwang. You can email her at esther@hellgatenyc.com.
---
Max Rivlin-Nadler has reported for The New York Times, NPR, and The Intercept. His years-long investigation into New York City's arcane civil forfeiture laws led to a series of reforms which altered a practice that had been taking millions from poor communities for decades. For the past several years, he was a reporter on the San Diego-Tijuana border, chronicling the chaos in the immigration system under two successive presidential administrations. He tweets at @maxrivlinnadler. You can email him at max@hellgatenyc.com.
---
Nick Pinto is a writer living in Brooklyn whose work focuses on police, courts, jails and prisons. He served two tours as a staff writer at The Village Voice, and his reporting has appeared in The New York Times Magazine, Gothamist, The New Republic, Rolling Stone, The Intercept, and elsewhere. He tweets at @macfathom. You can email him at nick@hellgatenyc.com.
---
Sydney Pereira is a journalist based in Brooklyn who covers health, labor, and climate change. She is a contributing writer for Prism and founding member of Hell Gate. Previously, she was a reporter for Gothamist and WNYC. She spends her free time scraping stickers off of food scraps for composting and researching how to keep her small but mighty apartment garden alive. She tweets at @sydneyp1234. You can email her at sydney@hellgatenyc.com.