The Cops
NYPD Detectives Made a $2 Million Mess. Why Is the Queens DA Still Relying on Them for a High-Profile Murder Trial?
Two detectives that led the Prakash Churaman investigation allegedly withheld evidence in another case, keeping two innocent men on Rikers for years, and costing taxpayers millions.
12:56 PM EDT on May 4, 2022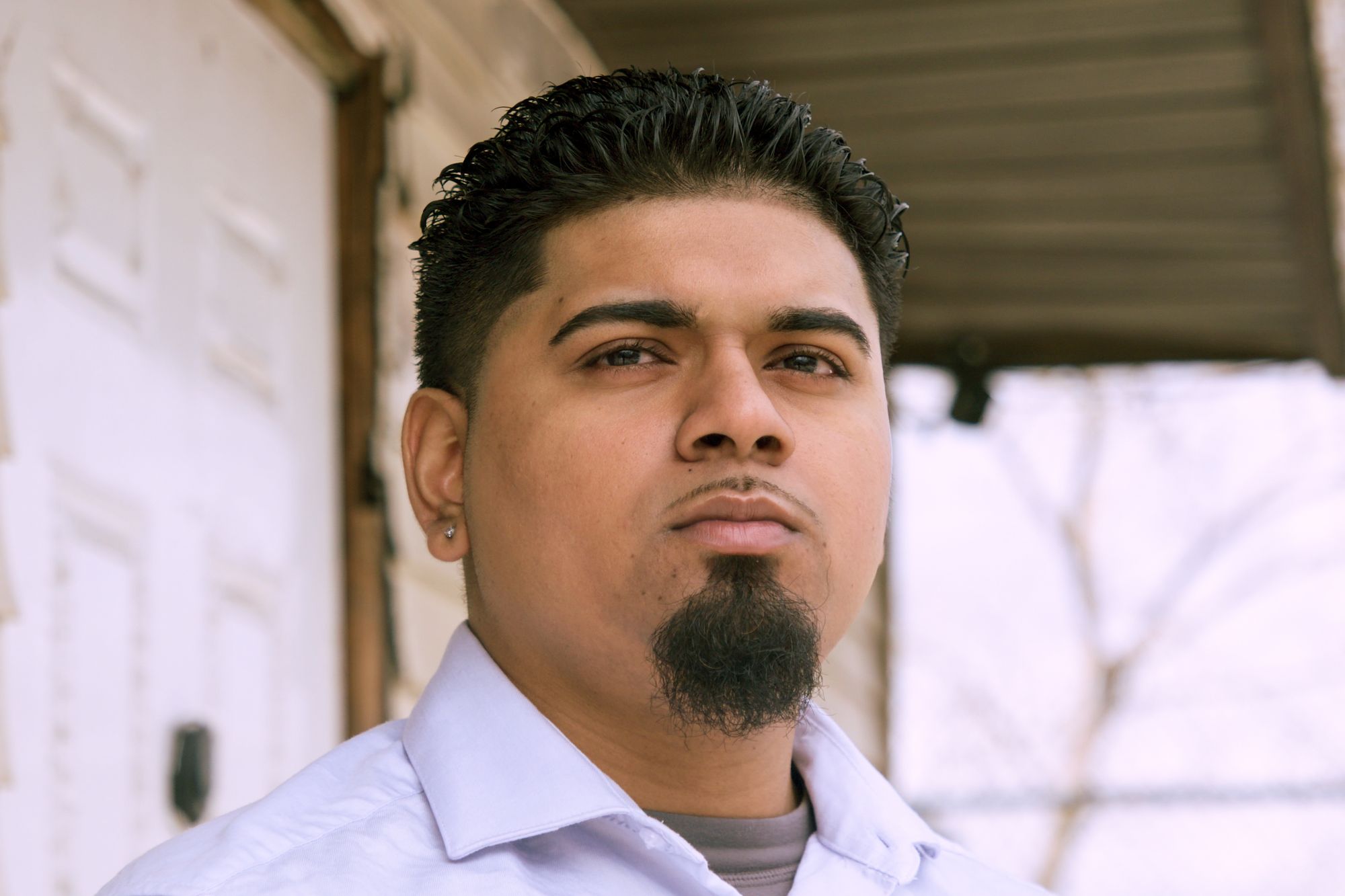 To his legion of supporters, Prakash Churaman is an innocent Guyanese immigrant who was wrongfully convicted of murder, spent years of his childhood behind bars, and deserves to be left alone. To Queens District Attorney Melinda Katz, he is a murderer, who at age 15, participated in a botched robbery that resulted in the death of his friend, and deserves to be prosecuted—again.
Churaman's original 2018 conviction—secured with a dubious confession and the extraordinary testimony of a single "earwitness"—was overturned two years ago. Afterwards, Katz offered him a deal to plead guilty to assault and possibly walk free with credit for the time he already served. He refused, insisting on clearing his name.
Katz, who recently dismissed dozens of flawed cases involving cops who either perjured themselves or generated false evidence, and touted the work of her wrongful conviction unit for uncovering these "credibility" issues, is now poised to retry Churaman for felony murder this summer.
Yet the case against Churaman has serious credibility problems of its own, some of which have not yet been reported.

According to records obtained by Hell Gate, the two detectives who led the Churaman investigation were recently the subject of a $2 million settlement paid out by the City, after they allegedly ignored critical and exonerating evidence in a murder investigation involving two wrongfully accused men.
Those two men, Julian Douglas and Sahel Green, spent a combined five years on Rikers Island before their cases were tossed, all while the two detectives who helped convict them, Detectives Daniel Gallagher and Barry Brown, allegedly sat on evidence that could have set them free. The years of incarceration caused "serious psychological and emotional damage" to both of the young men, according to the civil complaint, which was filed in both federal and Queens County courts. The complaint names Gallagher, Brown, and eight other detectives as defendants.  
"I'm shocked at the brazenness of having information that's not just impeaching the prosecution's case, but wholly exculpatory for the defense, and burying it in this way," said Rhiya Trivedi, a lawyer who worked on Churaman's defense during his first trial. "It's rare that the prosecution possesses such proof that someone was somewhere else at the time of the crime, and instead just lets them sit on Rikers."
Reforms to the state's discovery laws in 2020 were meant to expedite and encourage (but not require) prosecutors to share possible police misconduct with defense attorneys. But civil claims settled by the City are not always turned over, especially in cases like this, where according to the settlement, the City never acknowledged wrongdoing. In this instance, the Queens DA's office did not tell Churaman's defense lawyer, Jose Nieves, about the settlement involving his client's two arresting officers.
"I was unaware of this," Nieves told Hell Gate, when informed of the settlement and the details of the Douglas and Green case. He noted that disclosing exculpatory evidence isn't optional for prosecutors. "That's horrendous. It's a clear discovery violation."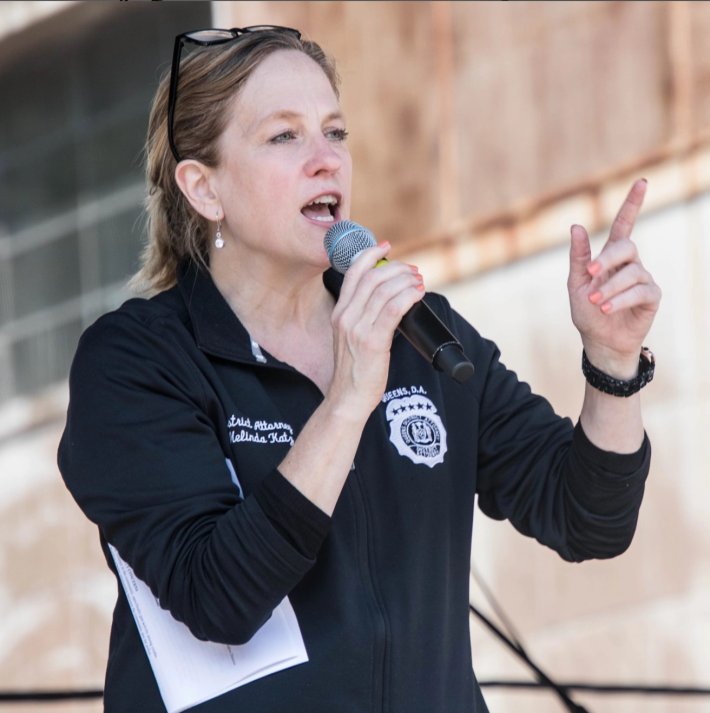 In April of 2015, four months after he arrested Churaman for felony murder, Detective Gallagher was leading a different investigation into the murder of a 70-year-old woman, Leta Webb, in Jamaica, Queens. The NYPD assigned fifteen detectives to work under Gallagher for the case, believed to be a gang-related retaliation hit against Webb's stepson. After two weeks, they still hadn't found their suspect.
According to the complaint, three NYPD detectives (who weren't Gallagher or Brown), coerced a confidential informant who was in police custody into making a statement implicating one man for the murder: Julian Douglas. The claim states that the detectives threatened to have the informant's daughter taken away if she didn't stand by her statement, and that Detective Gallagher later joined in those threats, pressuring the woman to name a second suspect to match surveillance video taken from the murder site. With prodding from Gallagher, and under threat of losing her daughter, she named 19-year-old Sahel Green as a second suspect. In a deposition, Gallagher denied that any threats were made to the informant, only that he'd tell the district attorney that she had cooperated.
The suspects, Green and Douglas, claimed they had nothing to do with the murder and were nowhere near where it took place at the time of the crime. Green said he was upstate near Schenectady, while Douglas claimed he was at home in Richmond Hill, Queens. While Gallagher was leading the case, Brown was assisting—especially when it came to interrogation. Both Detectives Gallagher and Brown interviewed Douglas, and traveled upstate to interview Green. During the investigation, the two detectives took Green's cell phone and obtained Douglas's cell phone number. Throughout the interrogations, Green and Douglas told the detectives that their phone records would exonerate them.
"Check my cell phones. There will be something in my cell phones that show where I was or what I was doing or who I called," Douglas said during his interrogation.

Two months later, Gallagher had the results from the NYPD's technical assistance unit: The men were not at the scene of the crime, according to the lawsuit. Yet the cops never shared these results with the DA's office, and the DA's office never asked for them.

In September 2015, both Green and Douglas were indicted for Leta Webb's murder. No exculpatory evidence was presented to the grand jury, even though the police had it in their possession.
On top of that, in 2016, the Queens DA's office told Green and Douglas's lawyers that it wasn't in possession of any phone or Facebook IP records while the two were incarcerated.
They sat on Rikers Island for two and a half years before the DA dropped the case, after the confidential informant recanted her original statements. After the pair sued, they learned in the course of litigation that the NYPD was in possession of the cell phone locations for both men during almost the entirety of their detention. In depositions for the lawsuit, the detectives both dispute that it was their responsibility to review and flag the findings from the cell phones.
The City agreed to the $2 million settlement in the spring of 2021.
In his deposition, Detective Gallagher explained that he didn't alert anyone about possible exonerating cell phone information because "once the arrest is made, the police department's job is done and the District Attorney continues their investigation."
Leta Webb's murder is still unsolved.
Gallagher is still on the force, and the NYPD referred us to the Law Department, which represents the City of New York and its agencies in lawsuits. In a statement, they said the "settlement was in the best interest of the parties."
Brown has retired from the NYPD; the private investigation business he runs did not return requests for comment.
We also reached out to the union that represents Gallagher and Brown, the Detectives' Endowment Association, but they did not respond.
The Queens DA's office did not return requests for comment.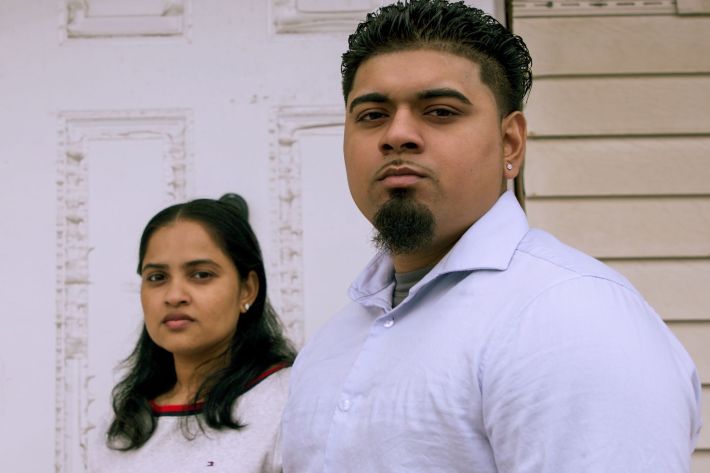 Gallagher and Brown led the investigation into Prakash Churaman and were the only two detectives present inside the interrogation room with him. Gallagher also testified at Churaman's trial.
Churaman's original verdict was tossed out by an appeals court after it ruled that the trial judge, a former Queens prosecutor, incorrectly excluded the defense's expert testimony on juvenile confessions. According to an expert's report, there were repeated instances when Brown and Gallagher had told Churaman crucial information regarding the crime, before Churaman included them as part of his confession. This is what the defense's expert termed "contamination," something police interrogators are trained to avoid, because it can make it difficult to know whether a person's confession is genuine or if they are simply saying what they believe interrogators want to hear.
Notably, Brown also led the controversial interrogation of Chanel Lewis, convicted of the high-profile murder of Karina Vetrano in 2019. That case also hinged on Brown wringing a confession out of a suspect after several hours of questioning during an investigation that had gone cold.
Heading into his retrial, Churaman is also pointing to cell phone evidence to prove his innocence. He says his phone went missing the morning of his arrest and has never been found. Churaman didn't speculate as to why or who might be in possession of it, or if it was simply lost. Nieves, his lawyer, also says that cell phone tower locations taken from the day of the murder will prove his client's innocence. Nieves has since subpoenaed information from Churaman's cell phone provider that wasn't part of his original trial.
Churaman is living under house arrest with his mother while he waits for his second chance to clear his name. They live in a house crammed between pulsing tributaries to the Jamaica Bay, near JFK airport. He recently had a son and is entering his early twenties. Churaman told Hell Gate that he still feels stuck in one moment in time—the moment that Gallagher and Brown entered his world.  

"My life since December 9, 2014, is waking up every day, looking forward to my next court appearance, just hoping I can move on with my life," he said. "They're so caught up in getting a conviction, they don't see the bigger picture. They just ripped apart a life."

Max Rivlin-Nadler is a co-publisher of Hell Gate. He's reported for Gothamist, The New York Times, Village Voice and NPR. You can find him walking his dog, Stiva, or surfing in the Rockaways.
Stay in touch
Sign up for our free newsletter