Eternal City
Wandering New York City's Grief Corridor
The saddest micro-neighborhood in town keeps getting bigger.
11:00 AM EDT on August 2, 2023
When I was bringing my dog to what I was told was the best animal hospital in the country, I was unable to park in the parking lot because the Schwarzman Animal Medical Center, like most everything around it, is covered in scaffolding. The 10-story veterinary facility on East 61st will soon gain 11,000 square feet and extensive renovations thanks to a $100 million fundraising push, which is the kind of money you can apparently raise when you're considered the "Mayo Clinic for dogs."
This means I'd head to the garage across the street from AMC and next door to the Josie Robertson Surgery Center, a $300 million state-of-the-art outpatient facility once described as part hospital, part "ideas lab." After I'd parked in the basement garage and handed over my keys, I would take the elevator to the lobby of a building that houses two New York-Presbyterian and Weill Cornell satellites—a multiple myeloma center specializing in plasma cell disorders and a breast cancer clinic. 
The lobby is one of the few public spaces left in the city which mandates a face mask, no exceptions. There were often very tired looking people collapsed in the plush chairs. When I exited the building, I'd walk upstream against a steady flow of patients using wheelchairs and walkers. Pedestrians held tense phone calls as they paced the street.
In the 10 or so minutes it would take me to park my car and walk the half block to AMC's sliding doors, I'd brush past dozens of people who might also be having one of the worst days of their lives. This is one facet of what I took to thinking of as the grief corridor, an ever-expanding medical district that stretches over 20 blocks parallel to the Upper East Side: There is no addressing one emergency without encountering the emergencies of others. The whole spectrum of the healthcare industry, from lab research to diagnosis to discharge, is crammed as densely as possible into a strip of Manhattan that stretches from the Queensboro Bridge to the low 70s and spans over a mile.
The neighborhood is also, even more than the rest of the city, constantly under construction. The five medical institutions that anchor the area are growing forever outwards and up, continuing a medical arms race that's been raging for decades as they compete to capture the district's remaining real estate—along with the federal research funding and private insurance reimbursements those expanding footprints bring in. 
What started a century ago as a few hospitals in the same general area has become a self-contained monument to biomedical progress. The few street-level businesses in the district cater to medical students or the harried relatives of the ill: A halal cart, a coffee shop, the errant bar. One in every three people seems to be wearing scrubs. If you spend enough time in the neighborhood, as I did this year, it also starts to also feel like a monument to the staggering scale of the medical industry in the United States. As the Scottish proprietor of one business in the district told me, "There are a lot of people in the healthcare industry in this country we don't have back home."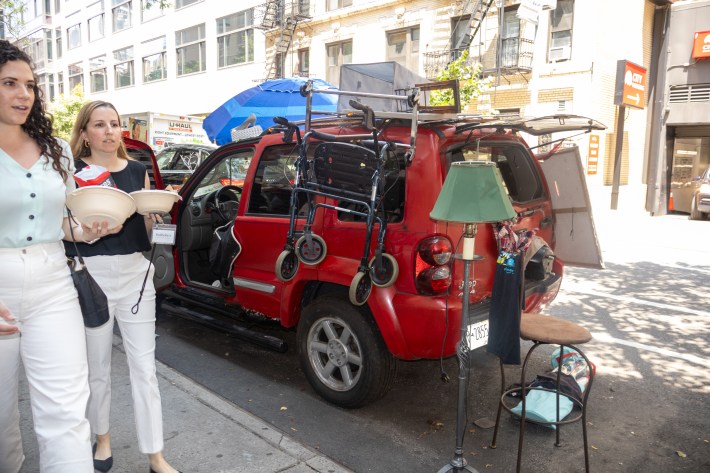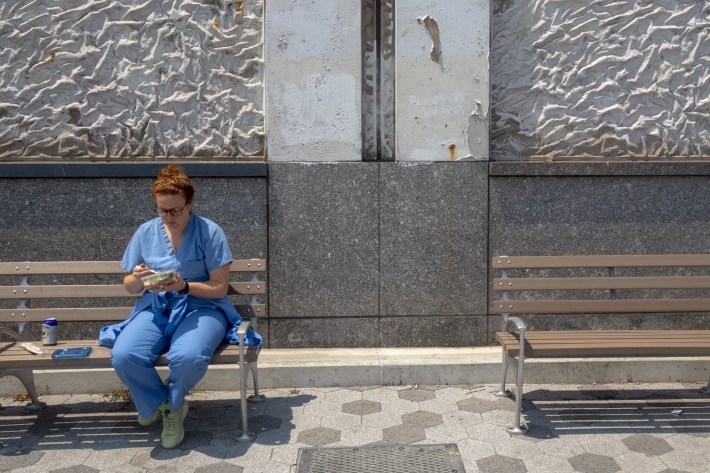 The five world-renowned institutions that anchor the neighborhood—New York-Presbyterian, Weill Cornell, the Memorial Sloan Kettering Cancer Center, Rockefeller University Hospital, and the Hospital for Special Surgery— all moved to or purchased property in the area before 1955, when health insurance was rare and research centers were often funded by business magnates like John D. Rockefeller and John J. Astor. 
When Rockefeller first arrived, Manhattan was still dotted by farms. But in the following century, all five of these institutions have ballooned into a series of vast campuses of biotech centers and state-of-the-art outpatient clinics. These days, they aren't just medical providers, they're global brands and legacy institutions that represent a major economic force in the city. New York-Presbyterian, for instance, will spend upwards of $500 million on construction in the city over the course of a single year. It has a real estate department coordinating rentals for medical residents, entire apartment complexes in the neighborhood to house the families of the sick, and offices in Asia and the Middle East where prospective patients can sign up for care in New York.
For some of the most prestigious medical institutions in the country, chasing federal research funding or expanding into $2,400-a-night hospital rooms with butlers and panoramic views, scale can be seen as a matter of survival. Comparatively unknown, smaller hospitals, buried in debt and unable to invest in real estate or money-making departments to offset the cost of emergency care, are closing by the hundreds. Meanwhile, many of the east side's specialized units and massive consortiums have annual revenue in the hundreds of millions.
The exponential growth of the district can be traced to a broader thrust in the medical industry towards specialty clinics and premium perks. In her book "American Sickness," Elisabeth Rosenthal describes the early 2000s as the age of the financial consultant, a time when major medical centers began hiring data-crunchers to help hospitals make more money, often through the expansion of centers dedicated to statistically lucrative procedures like cardiac and cancer care. In 2003, for example, New York-Presbyterian and others "invested heavily to create lucrative bariatric wards," expensive units that generated "exceptional" returns. 
All of this expansion required quite a bit of land. By 2006, the five major centers in the grief corridor were either actively engaged in or beginning construction that would push the boundaries of the district significantly north and west. "Our beautiful neighborhood is going to be a nightmare," one resident of the area told the New York Times that year.  
The race to gobble the district's remaining real estate doesn't seem to have slowed much in the years since. A dizzying number of projects have been either completed or announced over the last decade. In 2011, Sloan Kettering bought a building from Hertz for just over $9 million that now serves as a blood bank and stem cell laboratory; a few years later it opened the $300 million, 16-story Josie Robinson Surgery Center which tracks patients with wearables. The Hospital for Special Surgery added five floors to its building on East 70th street, and then announced the construction of the Kellen Tower, a 94,000-square-foot building adjoining its original site. Last year, Northwell Health opened a 200,000-square-foot outpatient pavilion on East 77th, a few blocks north of the corridor's typical boundaries. And just a few months ago, Sloan Kettering filed plans for its 31-story inpatient hospital on York, which will be the second tallest building on the Upper East Side.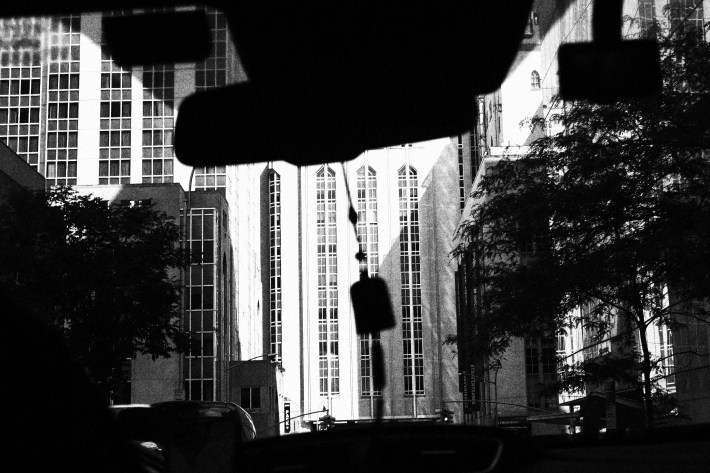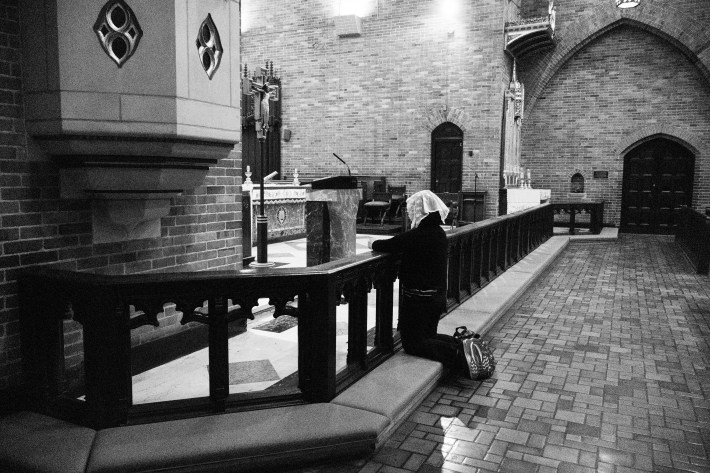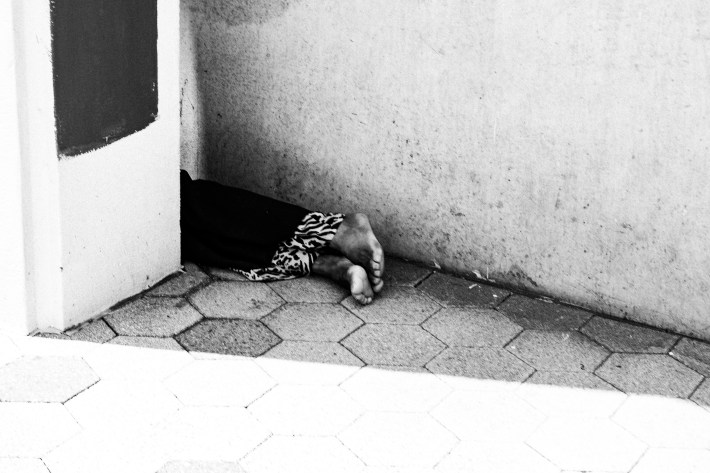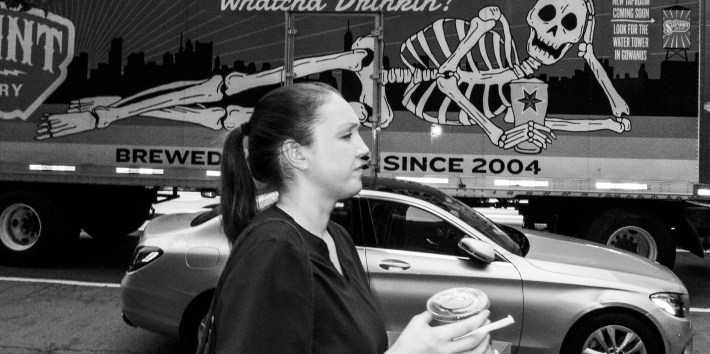 More often than not, after I crossed the intersection of East 61st and York, I'd encounter people sobbing on the avenue outside of the animal hospital. I've cried there too, in what amounts to a street-facing waiting room. The people traveling to Weill Cornell's state-of-the-art outpatient centers often have some advance notice that they'll need to be stoic. If that stretch of sidewalk is any indication, a lot of pet owners don't. 
To treat my young animal's mysterious illness, the vets would usually whisk him away to a series of back rooms for procedures or tests. They'd call me, they'd say, when they were done. Because this is New York, and this is the kind of place you go when you want to be seen by animal doctors who have published extensively in peer-reviewed scientific journals, I'd run into minor celebrities in the crowded waiting room. Once, I watched an actress from a long-running family sitcom do an animated impression of her cat's concerning mewls. Mostly I'd find myself in conversation with other people whose pets were very ill, so instead of waiting, I started venturing out, walking York in a daze. 
There wasn't much to distract me: That section of the city can be eerily vacant during some parts of the day. I'd try to guess, based on their postures, what brought pedestrians to this part of town. Some knots of people were clearly families escorting their loved ones to clinics, or medical students gossiping about last night's charge. Around shift change, nurses with bags under their eyes speed-walked to the train. But most of us, I imagined, were just New Yorkers making our intermittent pilgrimages to the district and spending money we didn't really have to sit in buildings designed to inspire confidence and calm, hoping our proximity to some of the greatest medical institutions in the world would protect us from catastrophe.
Grief is totalizing, and it felt appropriate to be surrounded by the ambient sadness and anxiety of others. In the real thick of it, grief also feels like a straight line connecting all of life's anguishes together, and I often found myself thinking of other times I'd ventured to the hospitals in the district. And there was some comfort in imagining all that sadness had a physical location and the boundaries of a micro-neighborhood, even if that's not really how it works.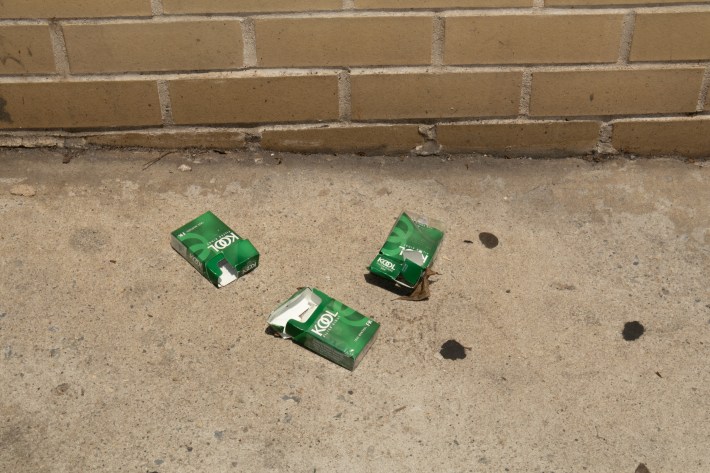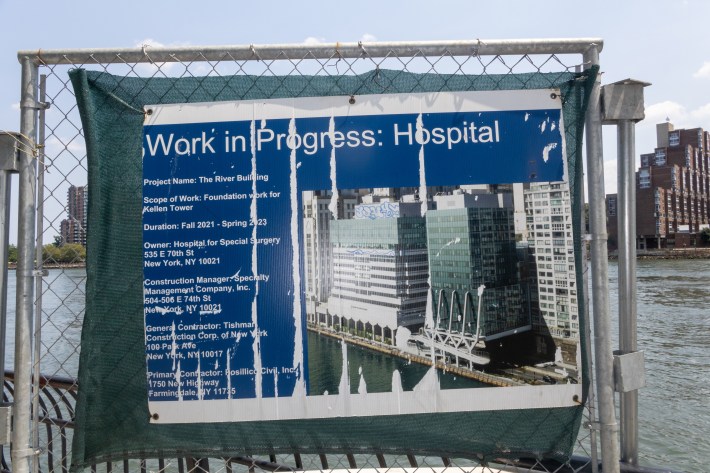 Not long after my dog died, I got off the subway at East 68th and Lexington and walked east. As soon as I crossed First Avenue, nearly everyone I passed wore a mask and a name-tag from one of the several institutions overlapping on the adjoining blocks. The Upper East Side's Botox and nail salons, its corner stores and apartment buildings with awnings, disappeared as if I'd crossed an invisible line. The thing about the medical industry is that its bigger facilities are often self-contained; they're built like spaceships or yachts, with common areas and cafeterias. The people on the street are just a suggestion of what's going on inside. A man in a wheelchair with an IV bag smoked a cigarette outside of one of the hospitals under a No Smoking sign. A woman stood rubbing her face, gazing blankly at an idling taxi a few feet away before she remembered to open the door.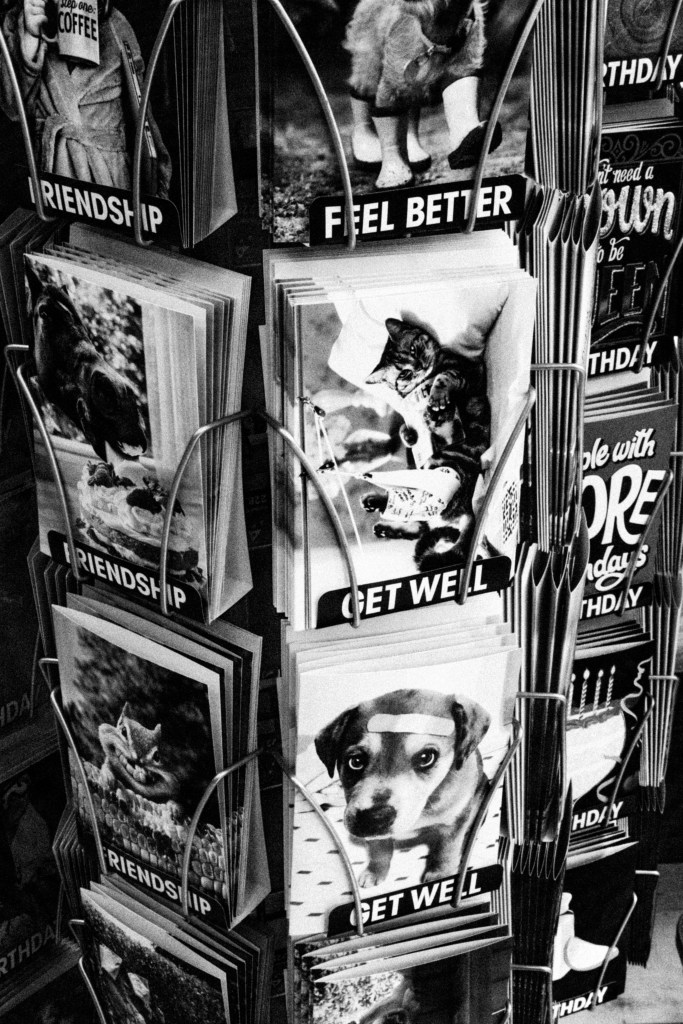 On a side street in the neighborhood, however, there are inexplicably two bars sitting side-to-side. One is named for John Hunter, a Scottish surgeon who is said to have given himself syphilis; the other is called Murphy's Law. The proprietor of the former, Allan Heron, told me that "100 percent" of his business comes from the hospitals and clinics; you just don't walk in that direction unless you have reason to do so. He lived a few blocks away for over a decade and never did.
But even given the lack of traditional foot traffic, it's enough to sustain his small operation. In boom times the bar hosts private events for visiting surgeons being courted by the institutions in the neighborhood. Traveling equipment vendors and lab technicians stop by between meetings. At the height of the pandemic, when only one person was allowed in a hospital room at a time, Heron would often serve expectant fathers. That part was fun. "But then sometimes it gets more depressing," he said. The bar is, after all, less than a five-minute walk from the oldest cancer clinic in the United States. 
It's always tricky business asking people what brings them to the neighborhood, Heron explained. When someone tells him they're waiting for a loved one over at the cancer center, which happens often, he'll usually assure them that Sloan Kettering is the absolute best in the world. And then he'll ask them what's going on with the Mets. "Not that I know a thing about the Mets."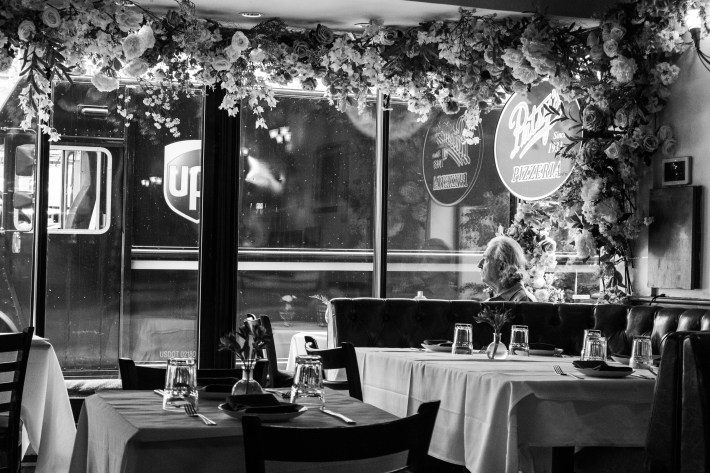 Molly is a writer and occasional editor covering crime, labor, and the American health care system.
Stay in touch
Sign up for our free newsletter