Staying Alive
Photos: NYC Food Pantries vs. Inflation
The cost of peanut butter has more than doubled, according to one pantry.
1:48 PM EDT on May 12, 2022
Finding the best deal on groceries has become a full-time job for Marta Pagan.
Every other day, Pagan, 56, goes from supermarket to supermarket, looking for the least expensive liter of cooking oil, or the cheapest onions, peppers, and tomatoes for her mother's sofrito that she can find, since inflation has sent prices skyrocketing citywide. It's not just the rising cost of pantry staples that has forced Pagan to go to increasing lengths to feed herself and her family—her rent, which she splits with her mother, has gone up, too.
"The little extra money we've got, it goes towards the rent," Pagan, who lives in East Harlem, said. "Food stamps are not enough anymore. Now, it's tight, tight, tight."
And whenever her SNAP benefits and coupon cutting aren't enough, Pagan goes to the New York Common Pantry on East 109th Street in Harlem.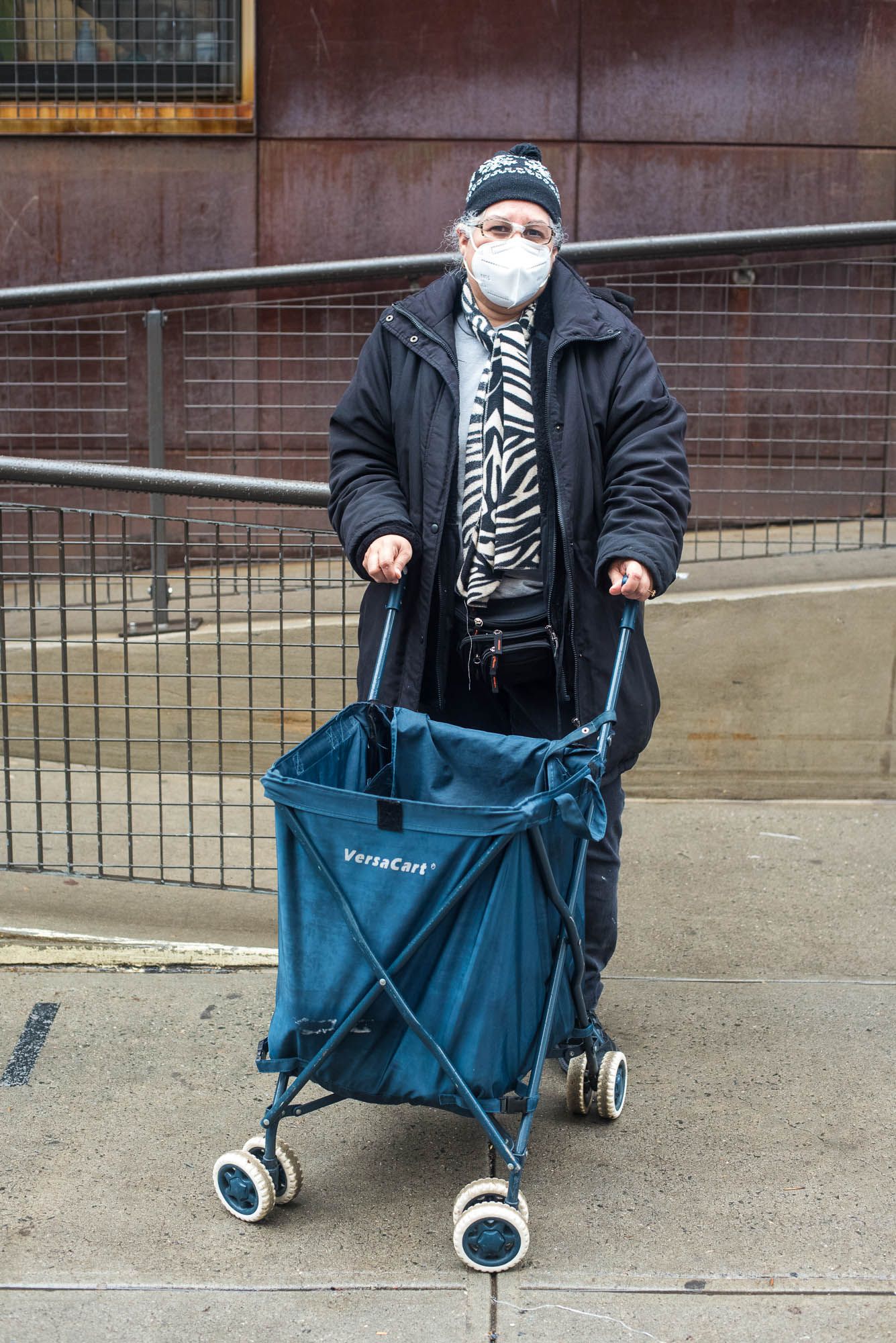 Pagan is far from the only New Yorker who is increasingly relying on food pantries. Since the onset of COVID-19 in New York City in March 2020, 1.6 million New Yorkers have reported being food insecure—about a 44 percent increase from pre-pandemic numbers, according to the Food Bank for NYC.
But like Pagan—and other New Yorkers struggling to feed themselves—pantries have had to grapple with the higher cost of food, with no end in sight for the use of their services.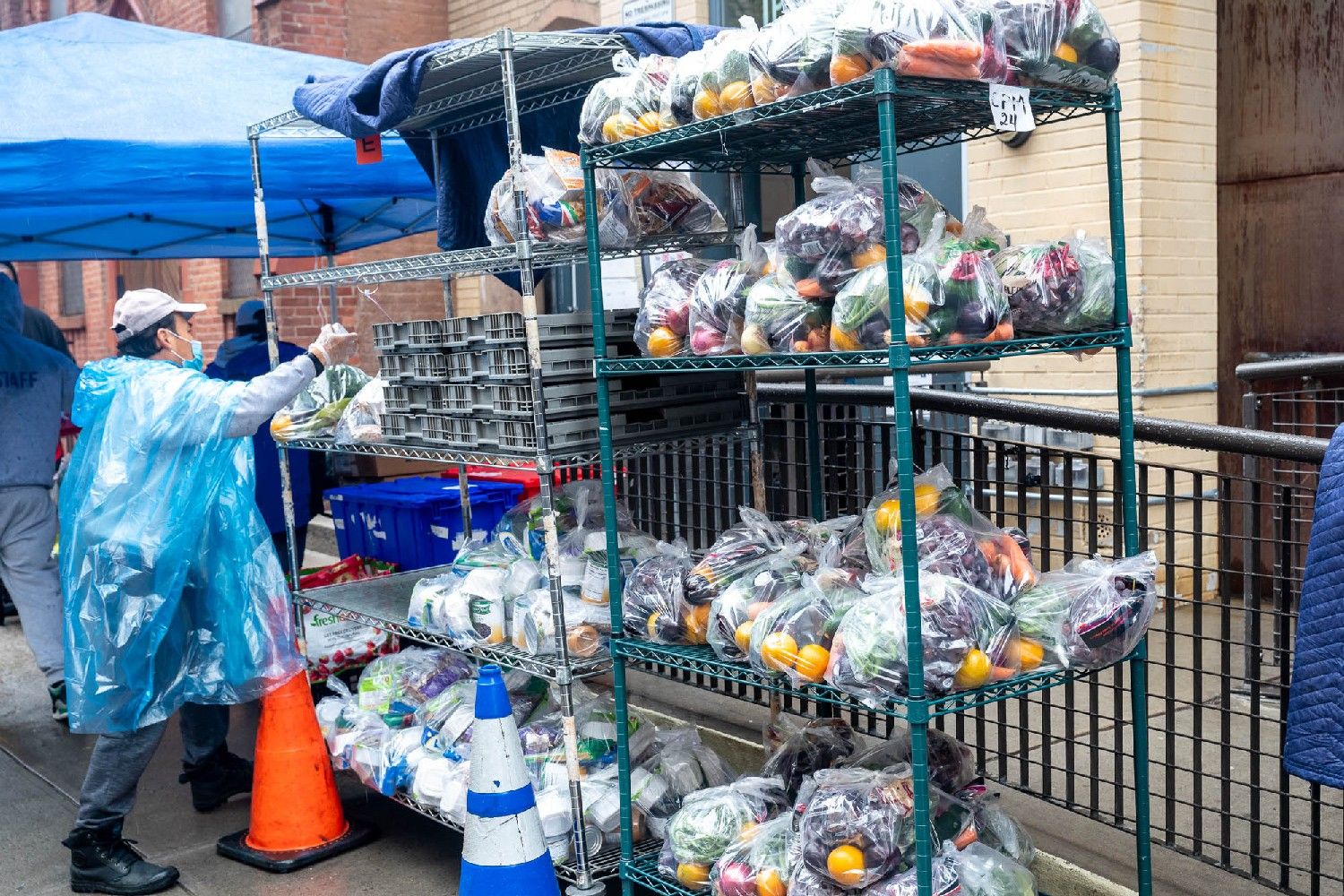 Previously, food pantries typically helped fill the gaps in benefits programs for groceries, like the Supplemental Nutrition Assistance Program. Since January, New York State has distributed an additional $296 million in supplemental benefits to families statewide, but as rents and other costs rise, there's an even bigger gap that SNAP benefits cannot fill. Now, food pantries are the go-to resource for New Yorkers who find themselves struggling to feed themselves and their families. Food pantries reported an 84 percent increase in the number of people they served between 2020 and 2021, according to Hunger Free America's annual report.
Hell Gate visited three pantries to dig into how rising food costs are affecting their operations. We found out some locations have cut back on certain foods, especially eggs and protein, while others are on track to quadruple the amount of meals they'll distribute this year compared to 2020.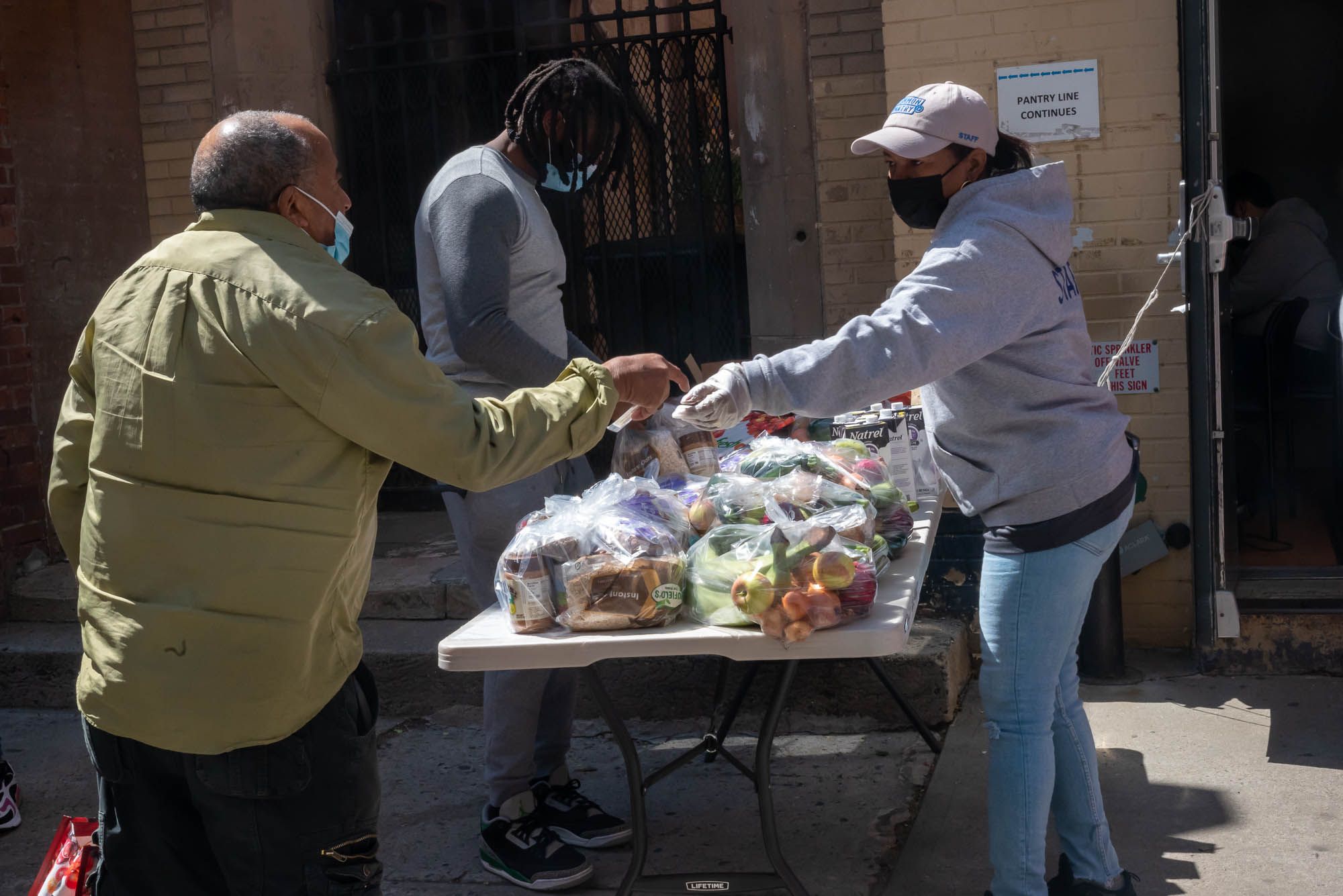 At pantries in the Bronx, Brooklyn, and Manhattan, the New Yorkers seeking extra food were almost exclusively Black and Latinx, families with two or more children, and older adults, aligning with city data. City Health Department polling found that though emergency food use decreased from October 2020 to March 2021 among city residents overall, it rose for Black New Yorkers (from 27 to 38 percent) and people living in the five borough's poorest neighborhoods (from 40 to 50 percent).
"The past two years has just been unlike anything I've ever experienced, and the need isn't going away," said Judy Secon, New York Common Pantry's deputy executive director. "We do see prices going up, anywhere from 8 percent to 15 percent. We had to scale back somewhat."
A bundle of food used to cost New York Common Pantry about $14; it now hovers closer to $19. A bundle includes enough food for 15 meals for one person, with shelf-stable food like cereal, rice, pasta, canned protein, and beans, along with fresh fruit and vegetables, milk, and occasionally some frozen protein.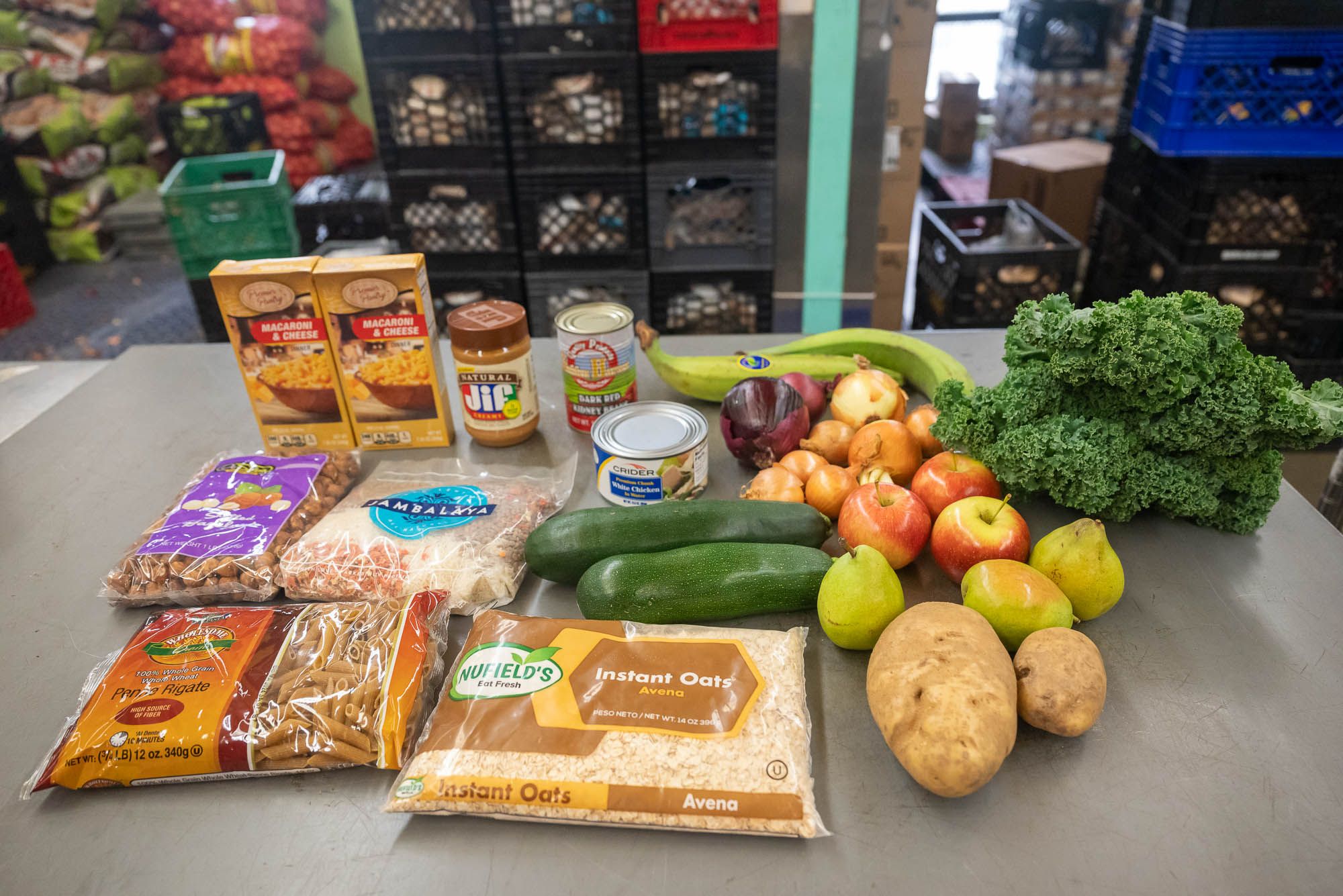 New York Common Pantry said the prices of individual items, even when purchased in bulk, have increased significantly from prices before the pandemic. As of April:
Case of 30 one-pound rice bags: $17.37 to $29.07
One quart of milk: 82 cents to 98 cents
12-pack of 18-ounce jars of peanut butter: $14.26 to $36.99
Case of 48 5-ounce tuna cans: $28.98 to $34.77
A few additional dollars for every purchase adds up. "We've been a little shocked by what we've been seeing," Secon said.
The pantry at St. John's Bread and Life is seeing more new people than earlier in the pandemic. The site distributed three times as many meals in 2021 compared to 2020—from 961,000 to 3.2 million, according to Sister Caroline Tweedy, the executive director of the Bed-Stuy pantry. They're expecting to distribute over four million meals in 2022.
"It's going to get worse," Tweedy said. "As inflation increases, unless the salaries of wage earners increases, that gap is going to get wider."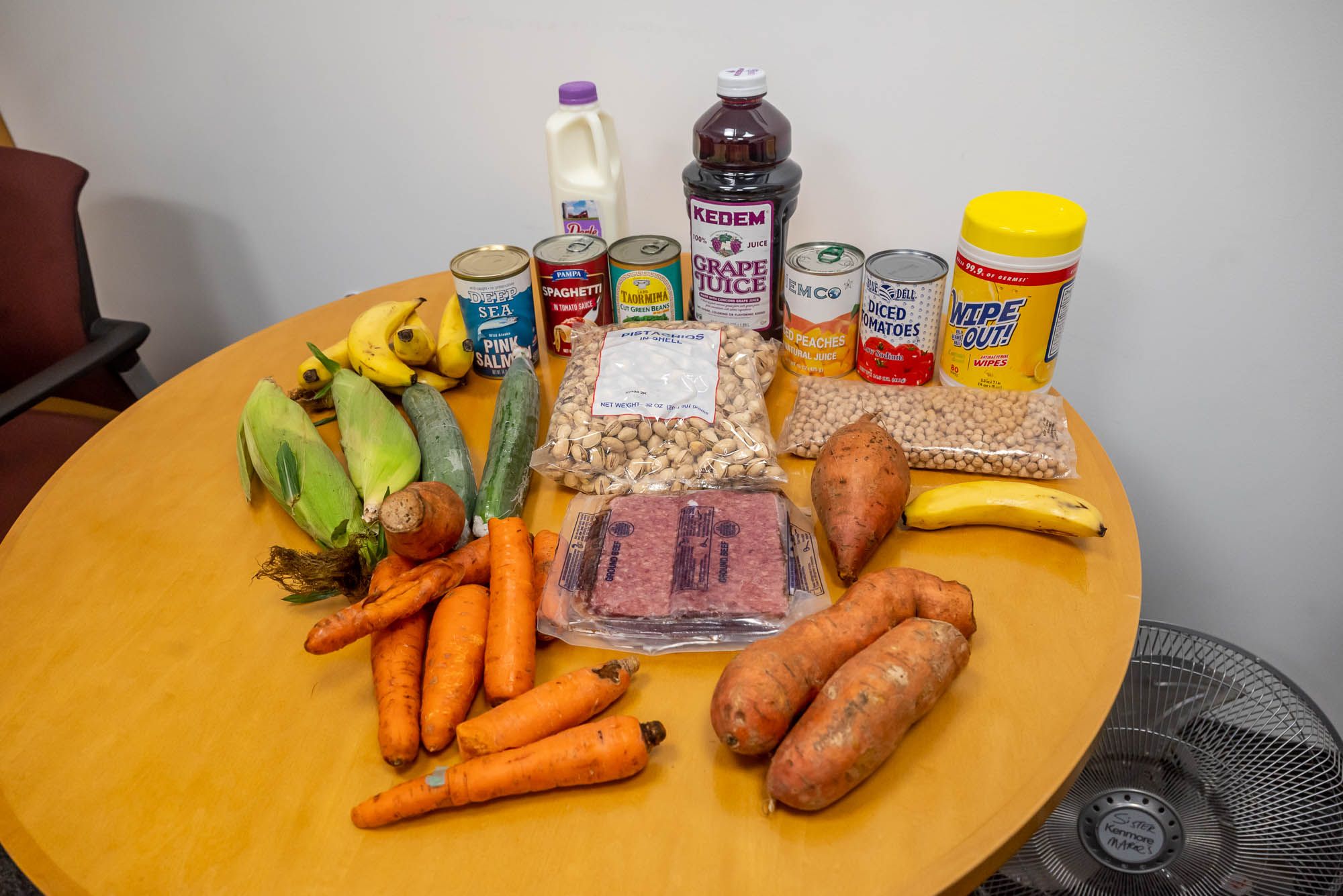 Every week, Bread and Life distributes 32 pounds of food to individuals—enough for nine meals. They prioritize providing as much fresh produce and protein as possible, in addition to the usual shelf stable products that people can keep for longer periods of time.
Now, like Pagan, Tweedy spends time comparing costs to make sure the organization receives the most food without wasting a dollar. On a recent early morning visit at the pantry in May, she recited price hikes from memory:
A quart of milk: 81 cents to $1.20
Ground beef per pound: $4.65 to $5.35
Peanut butter: 98 cents to $1.50
Grape juice: $2.95 to almost $4
A box of bananas: $22 to $30
Canned beans or vegetables: 70 cents to $1
Eggs—an easy protein that's often a staple in pantry hauls—are no longer a weekly grocery item. When buying in bulk, they've risen from $1.49 per dozen to $1.89 per dozen. They cost too much for the pantry to pay for with its budget, despite their funding doubling during the pandemic. "With the number of people that we serve, it would be cost-prohibitive. But we'll try to do it at least once a month," Tweedy said.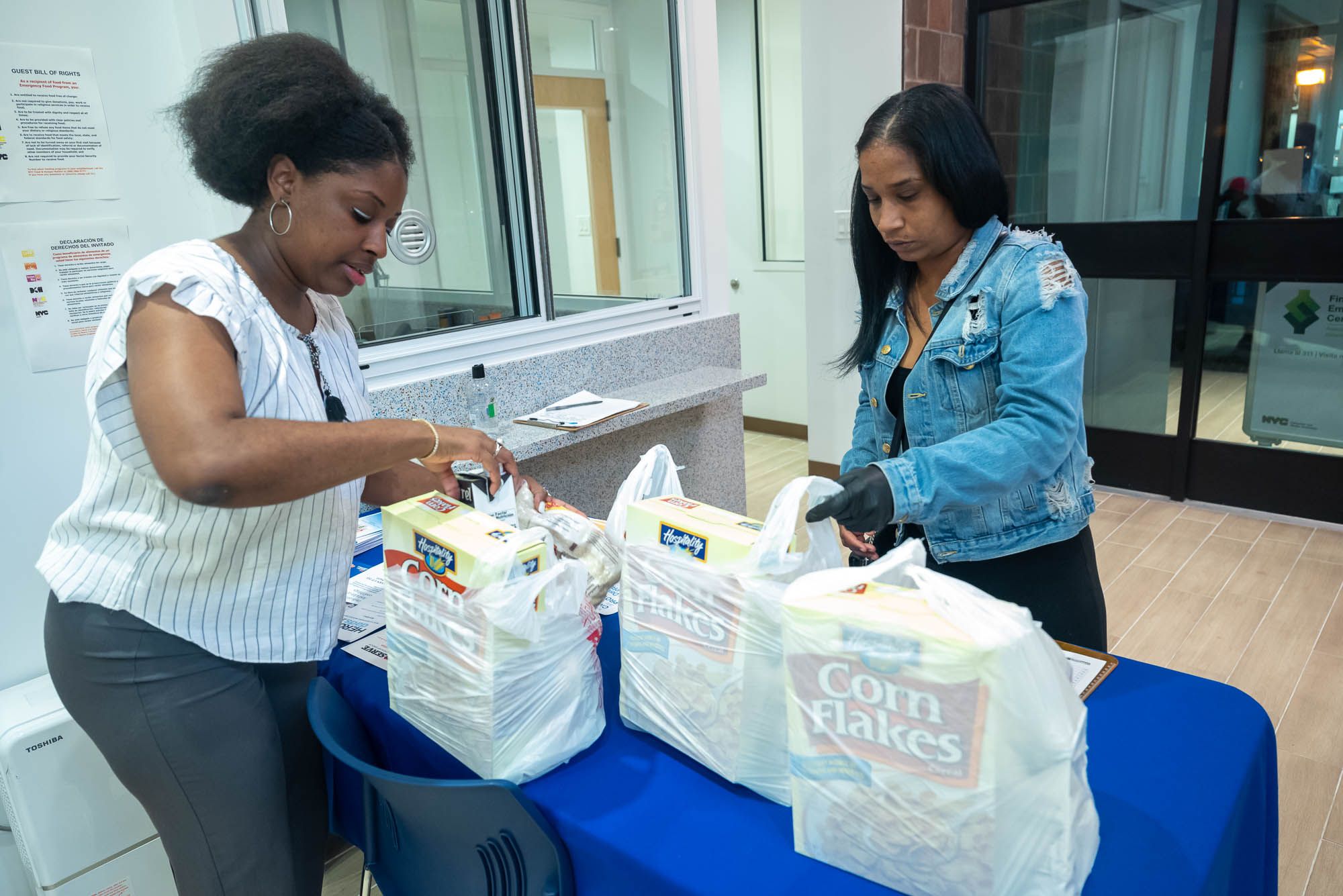 At BronxWorks's food pantry in the public housing development Twin Parks West, the assistant program director, Dominique Jackson, said they haven't been able to distribute whole chickens since Thanksgiving. "They're too expensive," Jackson said. When they first launched in fall 2020, they were able to distribute 46-ounce cans of tomato sauce to people, but have since begun purchasing 15-ounce cans.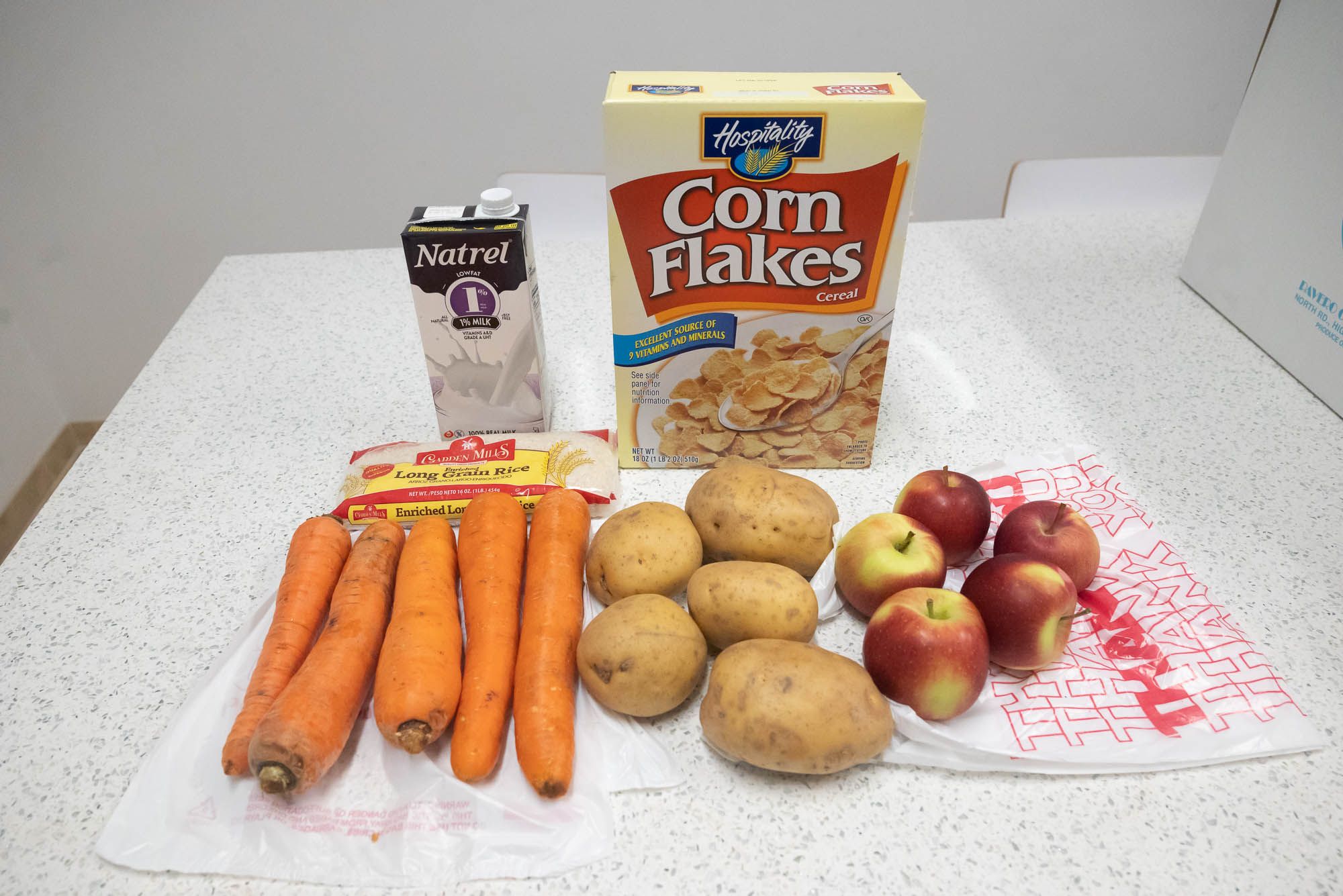 "There are things that I feel would benefit them more, but we just don't have the funding to do that," said Jackson. Pantry staff want to see additional funding, but also a larger scale implementation of rent relief and higher wages. Food policy expert at CUNY, Nicholas Freudenberg, said emergency food programs aren't a long term solution for resolving food insecurity and poverty. Still, the bag of food helps families get through the week.
Home care worker Anna Paulino said the increase in rent has forced her to rely on the pantry at Twin Parks, where she's lived for 20 years.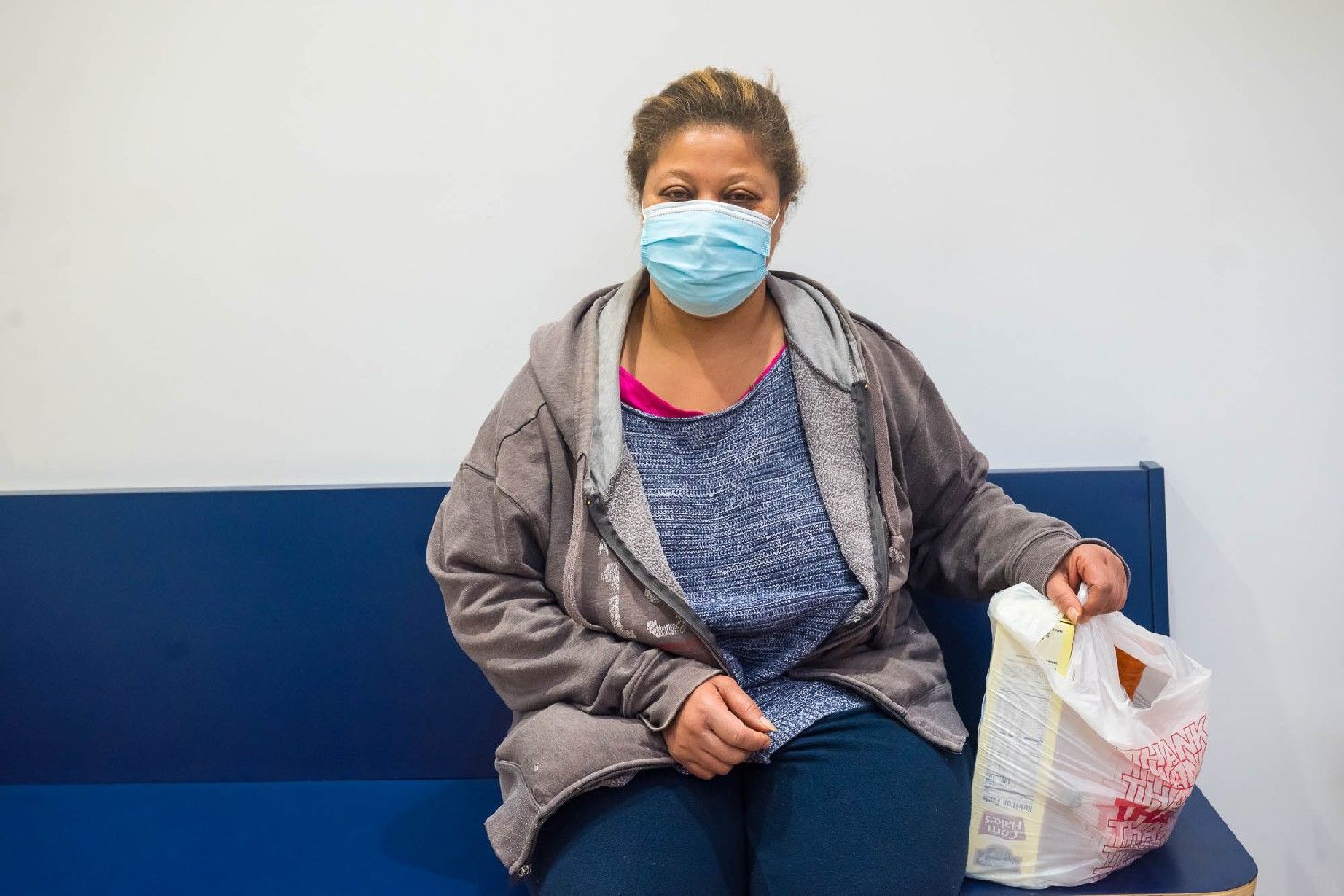 "You don't get paid enough for food and rent," said Paulino, 52, who picks up food to feed herself and two kids, ages six and 11. "You have to cut back on things, [and buy] nothing that's not an absolute necessity."
On a recent week in May she picked up a bag full of carrots, potatoes, apples, milk, cereal, and rice. "The bit that they give you," she said, "makes a big difference."
Olivia Bensimon is a freelance reporter living in Brooklyn. She covers NYC and its people—in print, audio, and photo. Find her on the city streets! You can reach her at oliviajbensimon97@gmail.com.
Stay in touch
Sign up for our free newsletter