The Cops
Why Did Chase Bank Cancel This NYC Cop City Protester's Accounts?
The bank, which is helping to fund the sprawling police complex in Atlanta that has become a flashpoint for protest, won't say.
6:00 AM EDT on April 8, 2023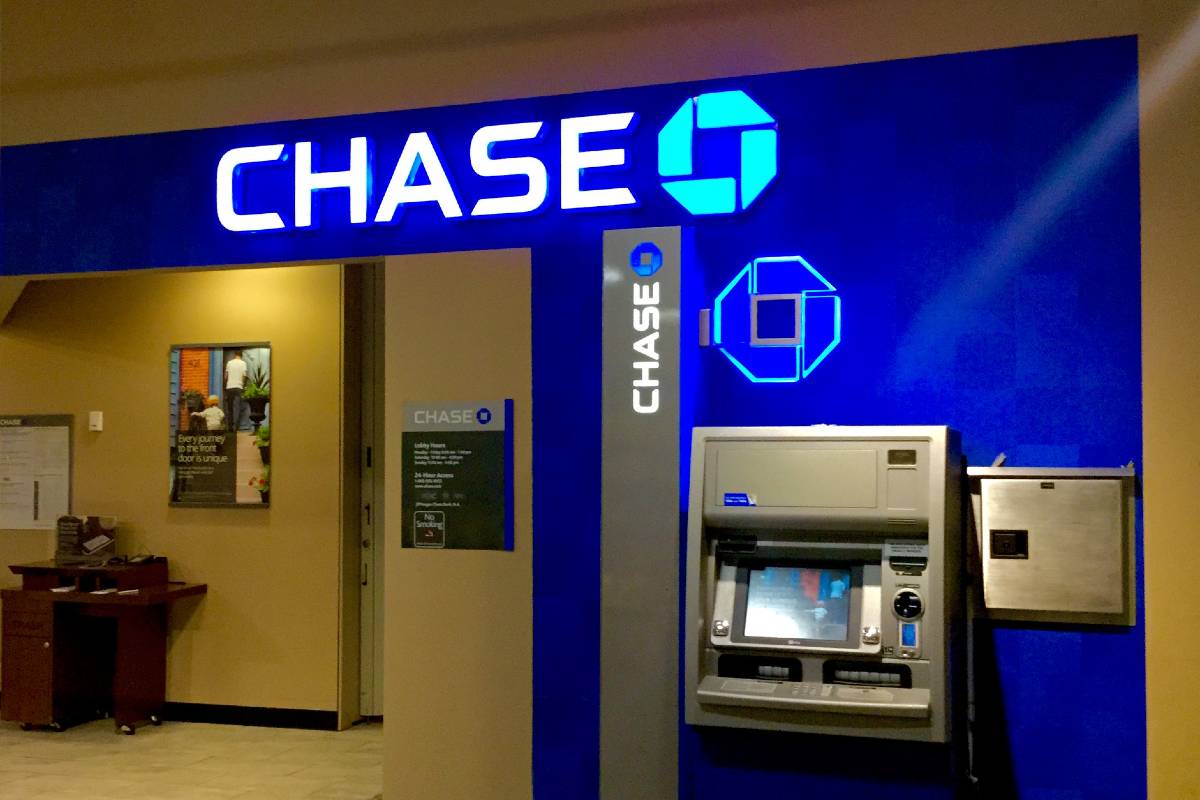 Teresa Shen, a 31-year-old therapist living in Brooklyn, checked her mailbox earlier this month and found some perplexing correspondence from Chase Bank, the consumer banking branch of JPMorgan Chase, where she'd been a customer for more than decade.
The letters, dated March 7, had surprising news. "One letter said that they were closing my checking and savings accounts," Shen recalled. "Another said they were closing my credit card."
Just why Chase was closing Shen's accounts wasn't immediately clear from the letters, which said only that the bank was taking the step "due to a publicly reported financial investigation." Shen told Hell Gate she wasn't aware of any financial investigation, much less a publicly reported one, and she didn't even have much money in her Chase accounts to begin with—before attending social work school, she had worked as an HIV prevention and sexual health educator with local youth.
But Shen did have a suspicion about what might have prompted Chase to kick her to the curb: A couple months earlier in January, she was one of a number of activists who had been arrested in Georgia during the Stop Cop City protests, which are seeking to block construction of a sprawling police training facility in a wooded area outside of Atlanta, once the site of a prison farm, that constitutes one of the few available green spaces for the largely Black and brown neighborhoods that surround it.
The police training facility, which is being funded by corporate donors to the Atlanta Police Foundation, a nonprofit organization that provides nongovernmental funding to the city's police department. The plans have kicked off months of high-profile protests that have combined an environmental justice agenda with opposition to the expansion, overfunding, and militarization of police. Protesters calling themselves "land defenders" have occupied the forested plot, interfering with efforts to cut trees and begin construction, and, in some cases, damaging construction equipment. 
Police and prosecutors have met the protests with a strategy of overwhelming force: Since December, 42 people have been arrested and charged with domestic terrorism, a state criminal charge newly created in Georgia in 2017 after the white supremacist Dylann Roof walked into a Black church and killed nine people.
Shen was arrested on January 18, the same day Georgia State Patrol officers shot and killed another protester, Manuel Teran, known to their friends and fellow protesters as Tortuguita. Officials initially claimed officers killed Teran after they shot at officers, but body-worn camera video from the day shows officers appearing to suggest that police had been inadvertently firing at each other. An autopsy conducted at the behest of Teran's family suggests that they were sitting cross-legged with their hands in the air when they were shot to death.
The arrest of Shen and other protesters was broadcast on Twitter by rightwing troll Andy Ngo. Five days after her arrest, the Daily Mail published a lurid story painting Shen as the coddled child of a "Chinese media tycoon," leaning heavily on both her parents' supposed ties to China. 
"It was just a racist piece of garbage that was trying to paint me as some sort of Chinese foreign agent or something," she said. "My father is not a tycoon."
The letters Chase sent Shen included a phone number she could call for more information, so she did. But when she first called, she said the person she reached would only tell her that yes, her accounts were being closed, but refused to tell her why. The next day, she tried again, and spoke to someone else who was a little more forthcoming, she said. "He told me, 'I don't really see anything on here other than two words,'" Shen said. "The two words were 'negative media.'" But the Chase representative wouldn't say more than that, Shen said, and according to Shen, he soon began to interrogate her about what she might have done to justify losing her accounts.
Frustrated, Shen got in touch with a lawyer, Martin Stolar, who tried to help her get to the bottom of what was going on. Stolar, whose career defending activists against state repression dates back more than half a century to the Attica prison uprising and the landmark Handschu litigation that constrained the NYPD's surveillance of people based on their political beliefs. Stolar tried to get Chase to cough up an explanation for why it was closing Shen's accounts.
"I started pushing on Chase customer service," Stolar told Hell Gate. "Eventually, I get to something called the executive office, where I speak to people who only give me their first names, but they're located in Dallas." Stolar was able to get them to open an inquiry, and was given an investigation number for Shen's case. 
When he called back multiple times the following week to follow up on what the investigation had turned up, Stolar hit a wall. "Their answers were uniformly the same: 'We don't have to tell you, because the customer service agreement allows us to close the account for any reason or no reason,'" Stolar recalled of what he was told.
Stolar said that in his decades as a lawyer, he's never encountered a situation in which banks closed people's accounts because of their activism or related arrests. "I've never seen anything like this," he said. "This one is new to me. I'm amazed that Chase would choose to punish somebody who was merely arrested and is presumed innocent, and who was obviously a demonstrator for something that's a matter of public concern."
Lauren Regan, the executive director and senior attorney at the Civil Liberties Defense Center, which has been assisting defendants in the Stop Cop City prosecutions, said there are three possible explanations for why Chase cut off Shen's account: One is that tweets from Andy Ngo or stories in the Daily Mail can sway the bank to cut off people's accounts; another is that Georgia's new and already heavily politicized "domestic terrorism" state charges are somehow being stovepiped into the federal security machinery of the Patriot Act and used to compel banks to close accounts. "And then the third possibility is that the Chase executive sitting on the board of the Atlanta Police Foundation made it happen," Regan said.
That third option is a real possibility, she noted. John Richert, the head of Chase's Regional Investment Banking Group, sits on the board of the AFP. "It is more likely than not that those executives sitting on the board of the Atlanta Police Foundation are getting regular briefings about this project and about the resistance to this project," Regan said. "It would not be unlikely that the human being sitting in those briefings and getting these quote-unquote intelligence reports then turns back to his own corporation, and says, you know, 'If anyone on this list of people arrested has a Chase account, flag it and close it.'"
Regan said that she's recently been alerted to another Stop Cop City protester who had their accounts closed by a bank, this time Bank of America—another donor to the Atlanta Police Foundation.
Hell Gate posed a series of ten questions to JP Morgan Chase about the reasons for the closure of Shen's accounts, Chase's involvement in the Cop City project, and whether it is a common practice for Chase to unilaterally close accounts of people who have been charged with but not convicted of a crime. Brianna Curran, a vice president for U.S. regional communications at Chase, did not answer any of the questions we asked, providing only this statement: "For privacy reasons, we don't share details about customer accounts. But we don't close customer accounts because of political affiliation."
For Shen, that statement doesn't shed any light on her situation. "Really, I just want to know what's going on," she said. "Why did they close my bank accounts?"

Nick Pinto served two tours as staff writer at the Village Voice. His reporting has appeared in The New York Times Magazine, Gothamist, The New Republic, Rolling Stone, The Intercept, and elsewhere.
Stay in touch
Sign up for our free newsletter