Critters of New York
Tufted Titmice Return: All the Feathered Celebs at the Central Park Christmas Bird Count
This year, there were a few surprises.
12:06 PM EST on December 23, 2022
Some of New York's most beloved celebrities are best spotted in the early morning hours while exercising in Central Park, tweeting with their friends, and noshing on berries and mice entrails along the way.
On the Sunday before Christmas, about 100 volunteers outfitted in winter parkas, hiking boots, binoculars, and long-lensed cameras swarmed the South Pump Station at the Central Park Reservoir at 8 a.m. to look for them. Their goal was to record as many trilling songbirds, fattened-up waterfowl, and sharp-taloned raptors they could identify in four hours for the Audubon Society's annual Christmas Bird Count.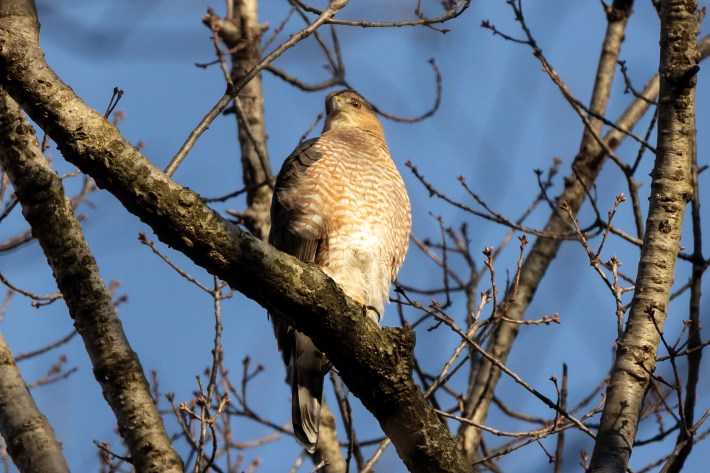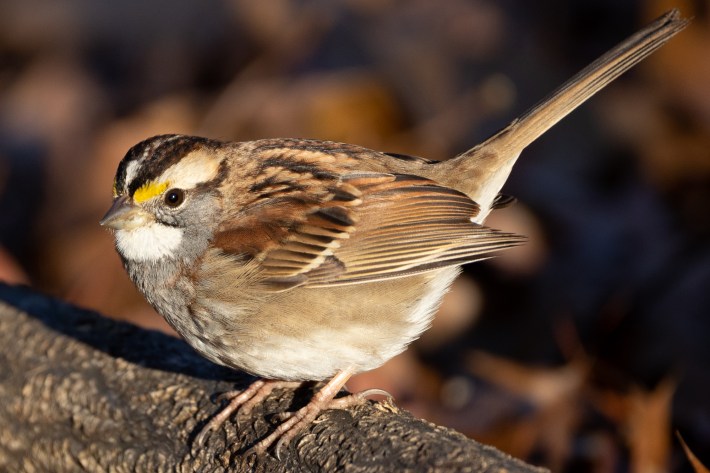 The volunteers broke off into seven smaller packs, each responsible for tallying species in a 120-acre section of the 843-acre park. The crowds moved deliberately, stopping to note whatever feathered friends were in their sight lines while each team leader marked the findings on a lined worksheet containing a list of species. 
Some birdwatchers relied on apps to help them identify what they saw, but most longtime birders are able to make a quick definitive determination. It helps to have had hours of practice.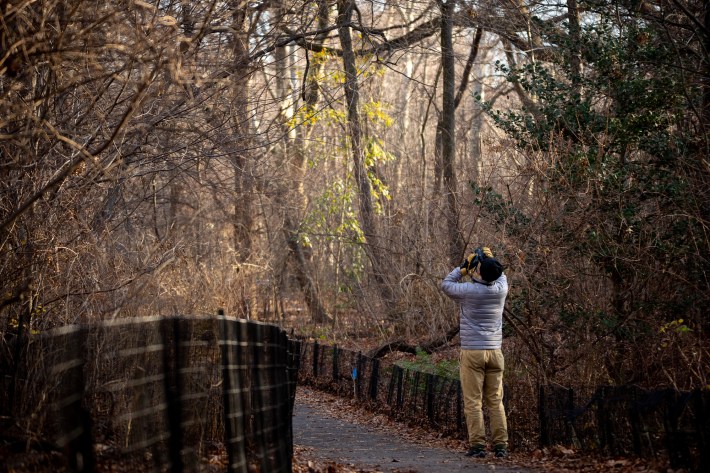 "You want to attempt to look at the whole bird, how it behaves, its posture, and the shape of its bill in addition to the color and undertail coverts [the feathers between a bird's belly and tail]," said Peter Post, a Manhattan birder who has been part of the Christmas Bird Counts since the 1950s. "Nowadays a lot of people record their sounds, and that can be very important too."
Sometimes the count proved tricky, like when a flock of dozens of white-throated sparrows or rock pigeons congregated on a patch of grass, only to fly away an instant people came near.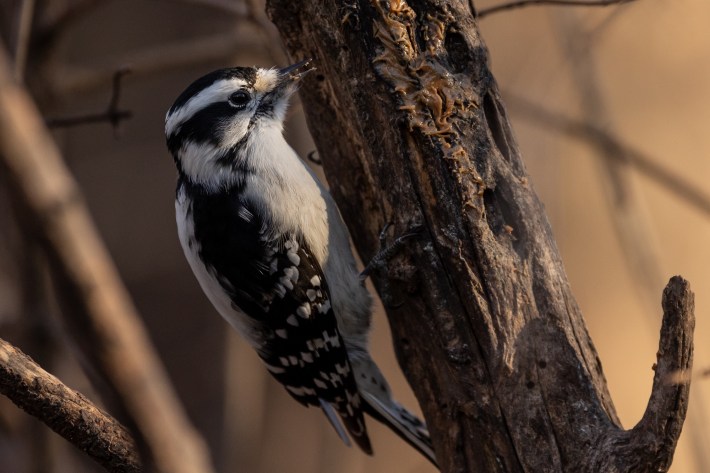 "It's a team effort. It's kind of a fun challenge to see how many different species to get on that day and the time allocated," Ardith Bondi, a volunteer team leader and Upper West Side resident, said. "Most of the people I do this with bird anyway and love doing it because it's winter and they're happy to get out of the house."
The holiday tradition stretches back to 1900, when ornithologist Frank Chapman proposed an alternative to a grisly custom called the Christmas side hunt, in which urban outdoorsmen competed in teams to shoot wild game in the park. Chapman's fowl enthusiasts instead met up in Central Park and two dozen other sites to tally the number of species found that day (it remains unknown whether there were any mishaps between the two groups). Now there are thousands of counts in the U.S. and Canada, giving the Audubon Society a century-old database on the long-term health of birds across the country.
"If you keep doing it over and over it becomes very good data," Andrew Maase, New York City Audubon Society, said. "Large-scale biodiversity losses are happening across the world now and the reason why we know is because of things like the Christmas bird count."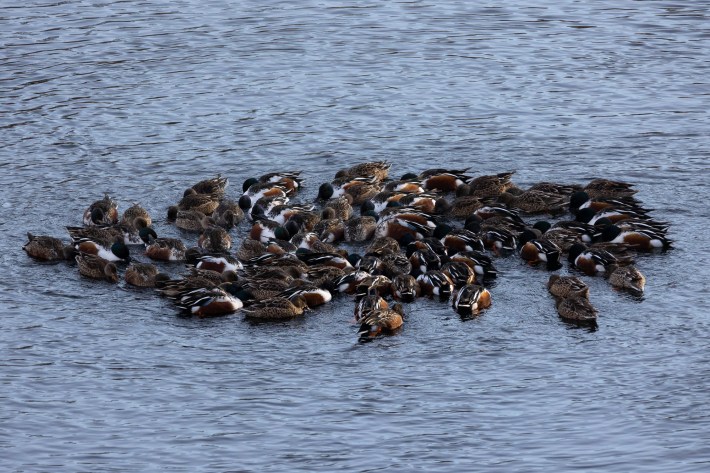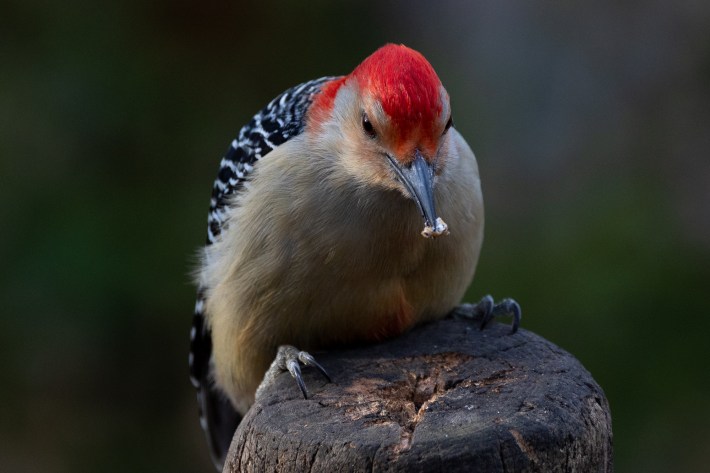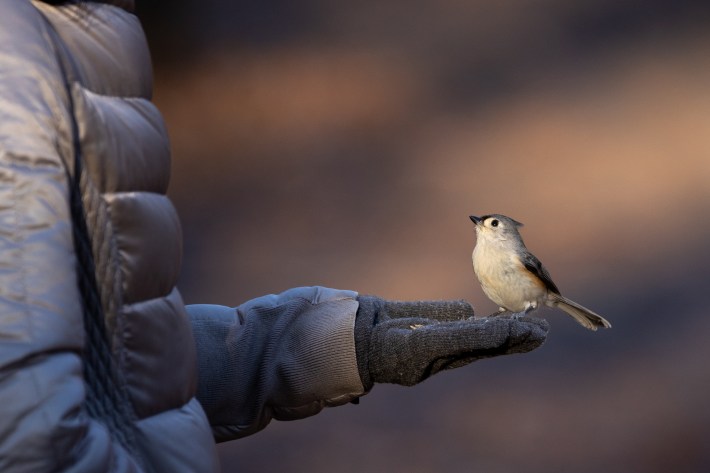 This year there were a few surprises. The park was teeming with tufted titmice after last year's absence, while the dark-eyed junco failed to make an appearance. Two warblers were tittering near the Great Lawn, late in the season for the fall migratory birds. A colorful wood duck paddled among hundreds of northern shovelers and mallards at the reservoir (the waterfowl is related to the mysterious Mandarin duck that so titillated New Yorkers that it secured Bette Midler a book deal).
There were owls too but the largely late-night creatures were much harder to detect. One volunteer clocked a northern saw-whet owl — the same kind discovered in the Rockefeller Center Christmas Tree two years ago—earlier in the morning, but it wouldn't be part of the official count. A new barred owl, one of the first since Barry warmed New Yorkers' hearts during the pandemic before a Central Park Conservancy maintenance driver struck and killed her had been spotted in the park in recent weeks, but there was no sign of him today. Two great horned owls, one named Geraldine and a newer unnamed visitor, have been observed roosting in the Ramble and the Pinetum this fall. At 11 a.m., the volunteers found the unnamed owl in the Shakespeare Garden and crossed him off their list.
"He was definitely well-hidden. I wouldn't have found him by myself," Deborah Straussman, a first-time volunteer, said. "There's been so much owl excitement lately with birders. I was joking I had FOMO—Fear Of Missing Owls."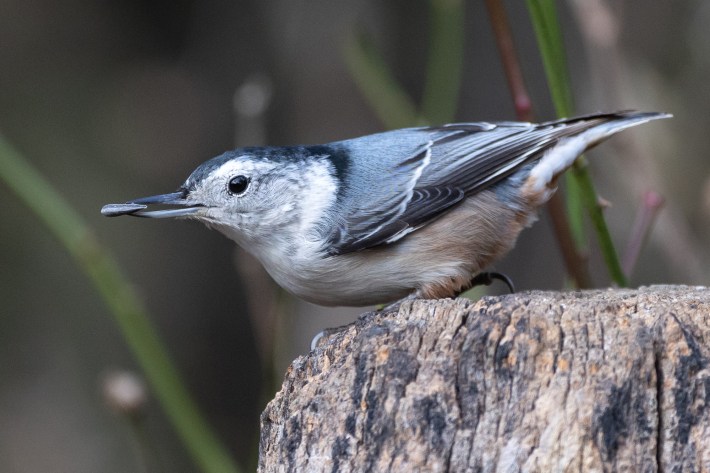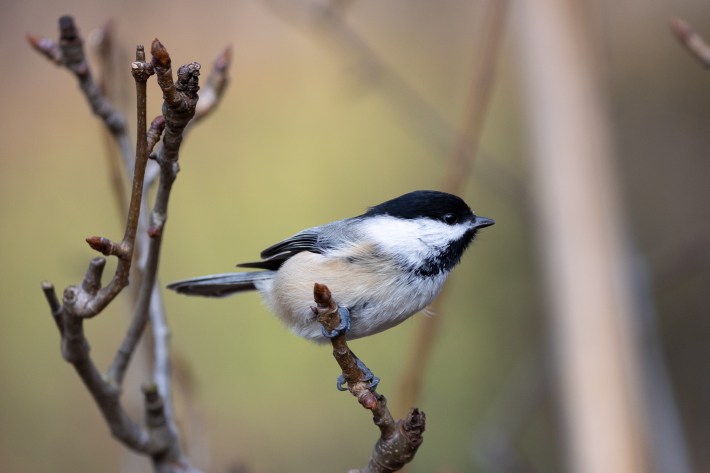 When the count was over, the volunteers reported to the third floor of the The Arsenal building to share their findings over coffee, soup, and mixed nuts in the first in-person gathering since the pandemic. Dustin Partridge, the NYC Audubon Society's director of conservation and science, set up a powerpoint and went through a list tabulating counts of 92 species. It went smoothly until they got to the red-tailed hawks, which prompted negotiations among the groups to ensure none of the birds of prey were double counted. By the end of the morning, volunteers had tabulated 6,749 birds, including 765 titmice, 250 northern shovelers, and 25 red-tailed hawks.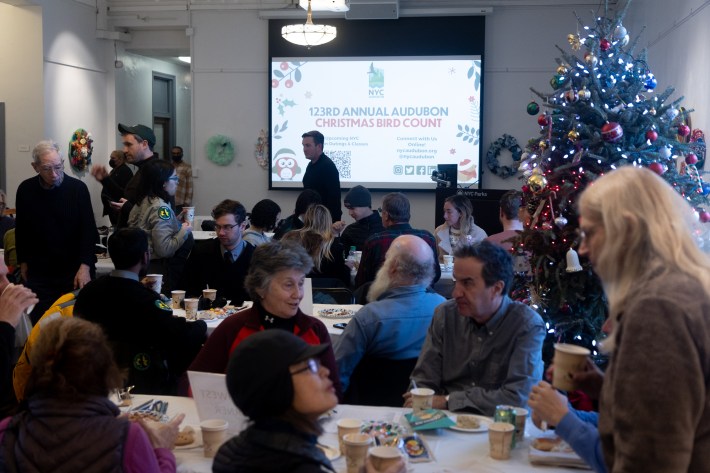 On her way back home, Ardith Bondi saw a familiar beak perched from a nest on 927 Fifth Avenue, the longtime home of the city's most famous wild bird, Pale Male. The raptor built an eight-foot nest for his mate on the 12th floor of the luxury co-op in 1993. Residents grew irritated with hawk droppings and bits of rat and pigeon carcasses and had the nest dismantled in 2004, but wildlife advocates, led by Mary Tyler Moore protested on national television and the nest was restored.
Birders are in deep disagreement whether the elder predator is still alive since. Peter Post insists that 31 years is well past the average lifespan of a hawk in an urban environment and any pale-headed doppelgänger is likely one of his dozen offspring. 
Bondi isn't so sure. 
"It's possible he still is alive, which is amazing," she said. "He was a good dad. I used to see him in the Ramble after his chicks had fledged. They would hop around from tree to tree following dad, expecting to be fed their bits of rat. There's nothing like a persistent fledgling hawk. They don't shut up."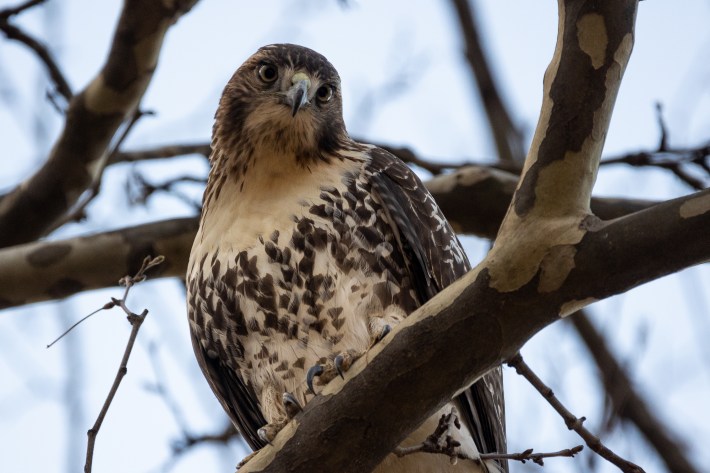 Aaron Short is a Brooklyn-based journalist whose work has been featured in Intelligencer, Grub Street, Curbed, Insider, the Daily Beast, the New York Post, New York Daily News, Commercial Observer, and City & State.
Stay in touch
Sign up for our free newsletter