Eric Adams
A Hot, Dubious Swagger Summer for Some NYC Employees
"Even just optically, it's in such poor taste."
6:32 PM EDT on August 17, 2022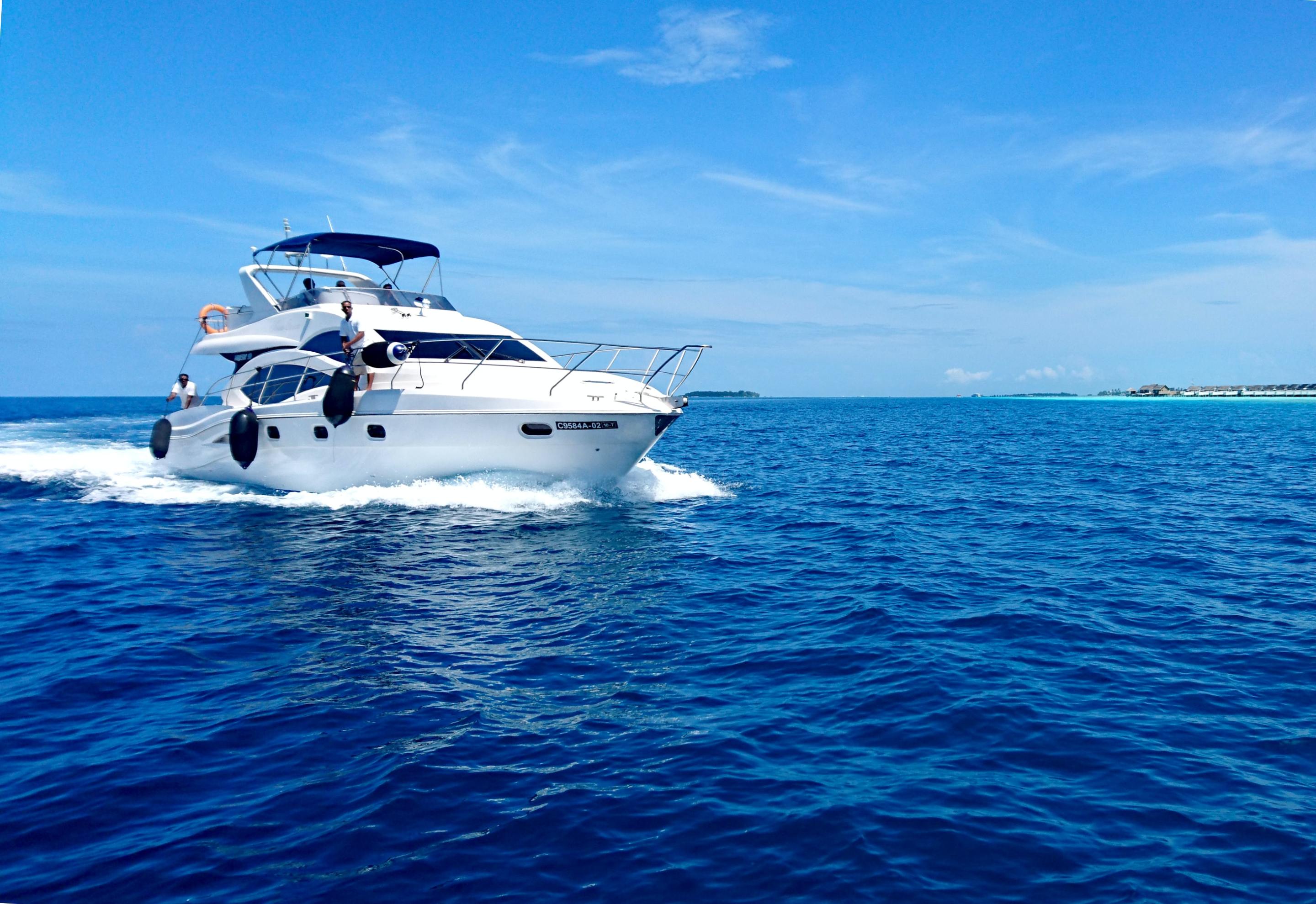 This week, New York City was graced with two stories of civil servants holding luxurious summer celebrations in the immediate aftermath of consequential professional failures—the kinds of parties that, if not ethics violations in and of themselves, certainly suggest that accountability is a public-facing catchphrase rather than something City officials take seriously amongst themselves.
In the space of a few weeks, correction officers held a lavish party on Rikers within earshot of detainees, and a homeless services administrator under investigation considered his next moves from a yacht.
On Monday, the New York Daily News reported on a July retirement party for outgoing Correction Department chief Ada Pressley. As with previous celebrations, it was held on Rikers, shutting down the bridge to the island so Pressley could be escorted off the grounds by a ceremonial unit of cars flashing their lights. Hundreds of staff reportedly turned out for the party, where on-duty correction officers reportedly set up balloons and tents; funding of unknown provenance paid for a band to play, and for the outgoing officer's face to be printed on water bottles and a cake. 
Pressley, who in January admitted in an affidavit her department couldn't "substantially comply" with a judge's order to provide adequate medical care to detainees, appeared in a now-deleted sizzle reel, dancing and presiding over the festivities from a distinctly throne-like chair. Though the Daily News story didn't mention it, the party took place the day after Elijah Muhammad died on Rikers. It took hours for Rikers staff to find the body; the 31-year-old suffered from mental illness and had been in a cell alone for over 36 hours. 
"Even just optically, it's in such poor taste," said Sarena Townsend, the former Rikers investigator praised by federal monitors but nonetheless fired at the beginning of the year. "Throughout this humanitarian crisis, and also logistically, if you're going to complain about not having enough staff, it seems hard to justify holding a party where staff is going to be celebrating." Townsend added that such celebrations weren't "unheard of, it's just crass." Four days after Pressley's party, another detainee on Rikers, Michael Lopez, died. 
Representatives from Rikers and the Correction Department did not respond to requests for comment. They might argue that holding a ceremony worthy of a wedding on the grounds of a jail that was until quite recently under threat of being taken over by the federal government was an appropriate move, because as long as taxpayers aren't paying for the party, nothing illegal is happening here. One could argue that the celebrations are just a particularly tone-deaf and lavish version of a few slices of conference-room cake. Parties like these are about optics, and the increasingly fraught conception of "norms." 
"Where's that line between lavish and extreme, and just a complete disconnect with the public's percent of the agency's performance?" asked Rachel Fauss of Reinvent Albany, an accountability group. She, like Townsend, noted that the "optics are not great," particularly "when you're talking about an agency with staffing problems, shortages, human rights concerns, and a federal monitor." And like nearly everyone, Fauss had questions about where the money to throw the party had come from. "Is it coming from taxpayer dollars?" she asked. "That's a whole different conversation." 
But it's also a particularly pointed lesson in how City officials presiding over beleaguered offices conduct themselves during the long hot weeks of August in New York: A few days after news of the retirement party broke, the Daily News ran a story about homeless services chief Gary Jenkins, now under investigation, partying on a boat at a rather inopportune time. 
In late July, according to attorneys, the City violated its right-to-shelter law when a handful of families applying for shelter placement spent the night at an intake center in the Bronx. On July 20, Julia Savel, an employee of the department, texted a colleague in the mayor's office that Jenkins "was trying to not tell City Hall that we broke the law." (Text messages acquired by the New York Times suggest Jenkins was aware of the violations at the time.) Weeks later, Savel would be fired and Jenkins would become the subject of a Department of Investigation probe that is still ongoing. The DOI declined to comment on both Jenkins' investigation and the retirement party at Rikers—though as a spokesperson said, the latter issue was one of which it was "aware."  
But on August 2, the day after the City declared an emergency related to the overcrowding of its shelters, Gary Jenkins, his top aide, and one of Mayor Adams's city hall advisors were posting Instagram photos of themselves watching the sunset on a boat. In the now-deleted pictures, Jenkins's chief of staff, Karen St. Hilaire, captioned a picture of Jenkins holding a cocktail with, "Thinking of a master plan." Which doesn't lend itself to a charitable reading now that Jenkins is accused of intentionally covering up his mistakes.
Both Jenkins and Pressley pre-date the Adams administration, and it's not as if New York hasn't seen veritable parades of corrupt public officials; even the ludicrously ineffectual de Blasio was the subject of an ethics probe. And while City Hall hasn't yet returned our request for comment, Adams has stood by Jenkins, noting at an unrelated press conference that "I have the utmost confidence in him." But in the first summer of the mayor's administration, it's hard not to imagine the sizzle reels and social media posts as a reflection of his particular brand of civic posturing—one that renders City government as a small fiefdom and more often than not lets ostentatious displays slide. The mayor did, after all, start his administration by attempting to hire his brother as one of New York City's top cops, as if it were the most natural thing in the world. And just last week, a double-dipping former cop was forced to leave one of his many jobs after the New York Times reported he was drawing a pension in addition to working for Resorts World New York City and advising the mayor. 
As Adams and many others in government, have found, there are a lot of very crass things you can do as an elected official without technically breaking the rules. 

Molly is a writer and occasional editor covering crime, labor, and the American health care system.
Stay in touch
Sign up for our free newsletter