The State of New York
Those Mom & Pop Weed Bodegas May Be Doomed
New York is trying to have a tight vetting process for its cannabis retail licenses, while also welcoming people whose experience has been entirely outside the law.
3:19 PM EDT on May 25, 2022
Scores of smoke shops have opened in the year since New York State legalized pot, not-so-discreetly dispensing cannabis "flower" and commercially packaged edibles and ganja-infused gummies from under the counter.
"We want to be part of the wave and make money in the gray area," said a clerk at a Flatbush shop, who, for obvious reasons, asked to remain anonymous. "No one wants to buy on the street anymore."
The owner plans to apply for a license. In the meantime, they haven't had any problems with police, and "the community's been very open to us."
"I always loved smoking weed," said the owner of another Flatbush shop. He's been in the business for more than 10 years, starting out selling pipes and rolling papers and moving to CBD products (cannabidiol, a non-intoxicating cannabinoid touted as a relaxant) once they became legal. He is eager to apply for a license as soon as he can. "They're not going to give them to just everybody," he said.
Over in the East Village, the owner of a smoke shop told Hell Gate that once there's a way to pay taxes on the weed and vape cartridges he's selling, he will. He would like to apply for a license, but says he's heard that getting one would cost around $250,000. Until then, he's taking the risk. "There's no license. What are you going to say, selling without a license when there's no license?"
But under the state's current plans for issuing the first retail cannabis permits, most of these gray-market shop owners are likely to be left out. In March, Governor Kathy Hochul announced that the first 100 or 200 dispensary licenses issued would go to people who have been convicted of marijuana offenses, or to their immediate family members—if they can also prove that they have owned at least 10 percent of a profitable business for two consecutive years.
The East Village shop owner said he'd qualify on the business criteria, as he's owned and operated smoke shops and bodegas—but he's never been arrested. He's one of many shop owners, particularly Yemenis, who have been "getting on the wave" based on their experience running small groceries, many of which already sold smoking and vaping paraphernalia for both cannabis and tobacco.
At a Chelsea smoke shop, the clerk says the owner would qualify "just on the second. He's never been locked up."
The co-owner of a mobile smoke shop—a food truck emblazoned with pot leaves— claimed that he and his partner would qualify. Both have cannabis convictions, and they can document that they had a profitable hydroponics-supply business.
Jesse Campoamor, a business-strategy consultant who describes himself as a guide for applicants to the cannabis license program, predicted that a very small group of people would be eligible for a license under these proposed rules.
"To the uninitiated individual, this process is extremely overwhelming," added Campoamor, who is also a former staffer to Governor Andrew Cuomo, and worked on drafting the law that legalized marijuana. "If we don't find a way to build on-ramps for these guys instead of moats, this market is going to fail."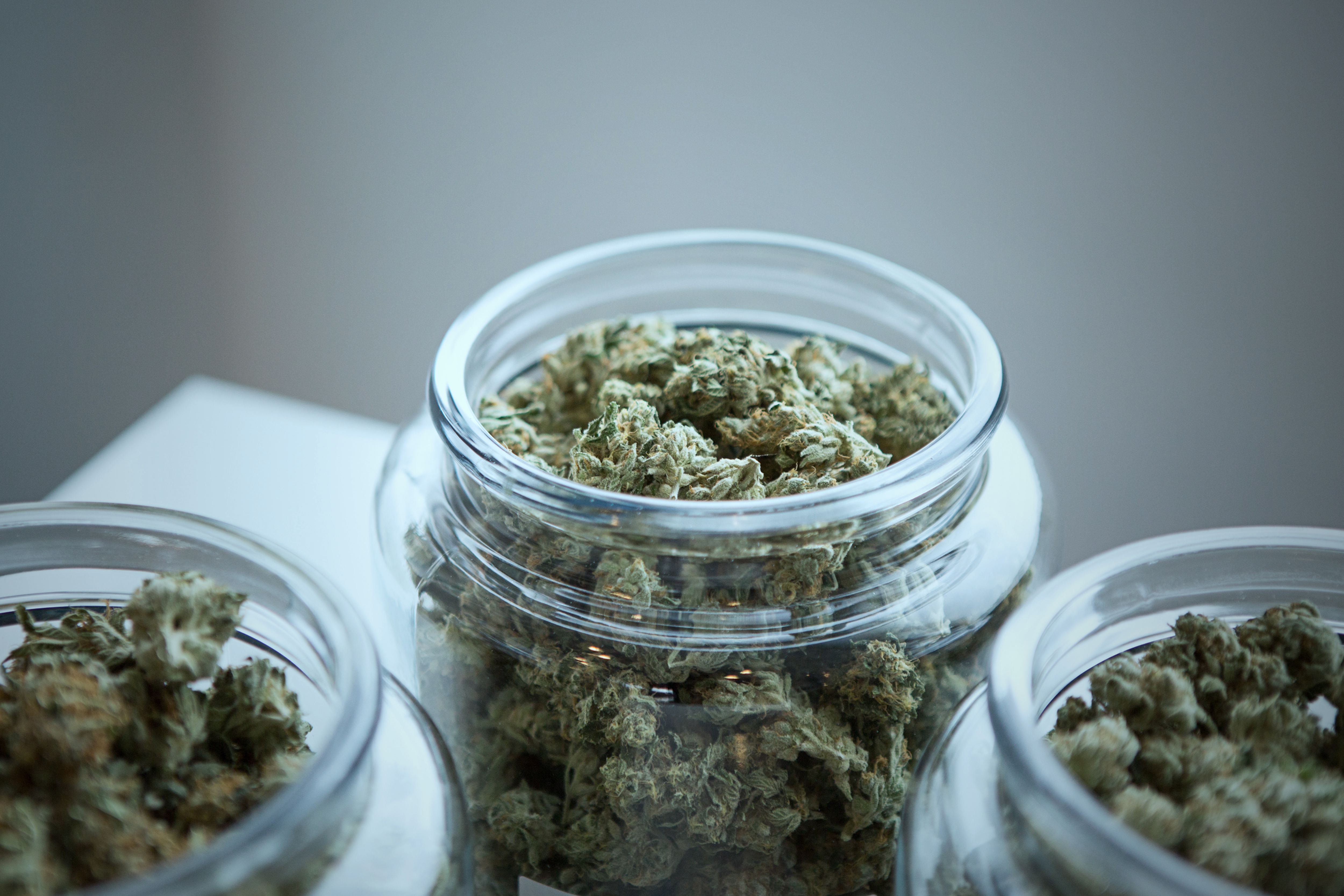 State regulators insist that they want to avoid having the market dominated by corporate chains such as Curaleaf and Columbia Care, as happened with New York's medical cannabis system and in New Jersey, where recreational weed hit the shelves just weeks ago. Instead, they want to bring in "social-equity entrepreneurs," from the communities hit hardest by pot arrests during prohibition, and people from the "legacy market," jargon for the street-level dealers and clandestine farmers who have supplied weed for decades.
While the gray market shops are illegal, "we are not calling the police," state Cannabis Control Board chair Tremaine Wright told a community forum in Lower Manhattan in late April. "We did not want to begin this rollout with a bunch of police actions."
The board, which oversees the state's brand-new Office of Cannabis Management (OCM), would prefer to respond with fines and cease-and-desist letters, Wright said, and when granting licenses, it will consider whether applicants were "trying to create cracks in the system." The OCM says it has sent 52 of these warnings.
Technically, the conviction and business-success requirements are just proposals—OCM is now taking public comments on its proposed regulations for "Conditional Adult-Use Retail Dispensary" licenses.
Applicants would have to furnish a "certificate of disposition" showing that they or an eligible family member had been convicted of a cannabis-related offense (including decriminalized possession violations) in the state before March 31, 2021, and document that they had owned a profitable business. Other proposed requirements include a personal history statement, personal and business bank records, documents from both their current business and their planned cannabis business, and a $2,000 non-refundable application and license fee.
In comparison, the application fee for a liquor-store license is only $200, although a three-year license costs $1,536 to $4,098, depending on location.
Getting a license to sell weed is just the first step. Unlike the state's 3,373 liquor stores, which have their own personalities and layouts, marijuana dispensaries will have to meet exacting health, safety, and security requirements, and become something much more standardized. Complying with those requirements will be costly—how costly, no one knows, because the regulations haven't been established yet.
However, this year's state budget includes a $200 million fund to support those first 100 to 200 people given licenses. Administered by the Dormitory Authority of the State of New York, it will select and lease dispensary sites; hire construction companies to design and build them to satisfy the requirements; and then turn them over to the licensees, lending them the money to repay those startup costs.
According to the dormitory authority, $50 million of the $200 million fund would come from state revenues from the cannabis industry, and the rest from private investors, who it projects will receive an 8 percent return over 10 years.
The state expects the first dispensaries to open by the end of the year.
Although the circle of people who have both cannabis convictions and business experience is small, it was "drawn tightly for a reason," said cannabis lawyer Cristina Buccola. The state wanted the first retail shops to go to people affected by prohibition.
Those first licensees "need to be a success," she said.  
OCM spokesperson Aaron Ghitelman said the state is "working hard to make the legal cannabis industry as accessible as possible to all New Yorkers, including those who have participated in the legacy market."
Unlike Illinois, Arizona, and New Jersey, New York will not have limits on the number of cannabis licenses issued, Ghitelman told Hell Gate.
The state began taking applications for "adult-use conditional cultivator" licenses March 15, and had issued 146 as of May 25, according to the OCM. However, only farmers involved in the state's program to grow hemp for CBD extracts are eligible for the first batch, and the CBD-hemp program bars anyone convicted of a drug-related felony in the past 10 years. (Under federal law, growing even one plant is a felony.)
Another question is whether cannabis consumers, accustomed to an informal relationship with their dealers, will want to adapt to a much more regimented business. It's hard to imagine a licensed dispensary splitting up a $30 package for a customer who wants a $20 "dub," as one East Village shop did.
"I don't want New York to have trash weed," said a worker in another East Village shop. Growers should be people with experience cultivating high-quality cannabis, as good as cannabis in California and Oregon, he said.
And will the state crack down on gray-market sellers once the first licenses are issued? Unlicensed sales have persisted in other states. In California, five years after adult use was legalized, the illicit market accounts for two-thirds of cannabis sales, according to a study released May 4 by the libertarian Reason Foundation.
New York is "trying to make it right, but 100 [licenses] is not enough," the Chelsea shop clerk said. He believes there needs to be some kind of regulation, though, to prevent the market from being glutted. There are six or seven other shops within a few blocks, and "we're all selling the same product."
Legalization won't be sustainable if the gray market persists, cannabis consultant Campoamor contends: Licensed retailers won't be able to compete with those who can sell eighth-ounces for $40 instead of $60 because they're not paying taxes and following regulations.
"I don't know what the solution is," he said, "but if we don't do something about it, the licenses aren't going to be worth the paper they're printed on."
Steven Wishnia was the last writer published in the old Village Voice and maybe the only person ever who's worked as an editor for both High Times and Junior Scholastic. He's written on subjects from labor and housing to African soccer and the Supreme Court voiding sodomy laws. Author of the novel When the Drumming Stops, he was bassist in the 1980s punk band False Prophets.
Stay in touch
Sign up for our free newsletter