Leave Your Apartment
Richard Perez Tells You What's So Funny
The comedian recommends some genre-bending comedy.
4:40 PM EDT on April 5, 2023
How was Richard Perez's morning going? "It's honestly just starting," the comedian yawned at 11 a.m. on a recent weekday. "My voice just blew out after an hour and a half of trying to talk over music." He had spent the previous night at the Knockdown Center in Ridgewood, at an event that appeared to be a stand-up comedy show, but actually turned out to be a party? "It was like a mix. It was mostly a party," Perez clarified, noting that it did have a part where SNL's Bowen Yang and the comedian Matt Rogers performed as a duo called Sluck. 
Hybridity! It's what Perez himself does, and he's part of a New York scene of comedians who play at the boundaries of traditional forms of comedic performance. I'm not a huge fan of going to stand-up shows, personally. It makes me too nervous, like I'm watching someone perform some death-defying high-wire act. But watching well-regarded clips online, I can actually appreciate the material.
Perez told me he didn't grow up watching much stand-up either.
"I make videos. That's how I got into comedy," Perez said. "I was dog sitting at my boss's apartment, and she has a really nice kitchen. Something came over me and I started to pretend to cook, with a knife and a cutting board. And I'm throwing out all of these silly things, like in my mind I'm in a fight with my husband. I put that online and people really liked it, so a month or two later I came up with another scene."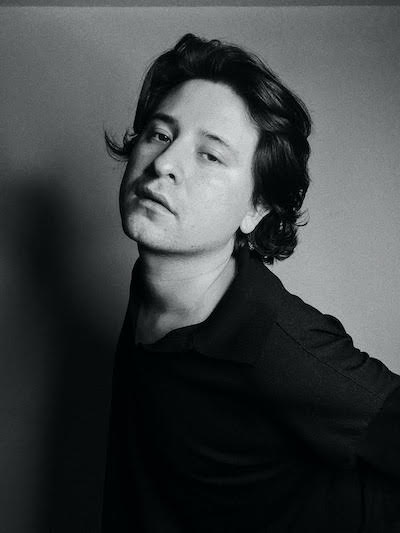 In his videos, Perez's "punchlines" are oddly familiar quirks in voice and face, pop-cultural fluency exhibited with subtlety, as well as sudden scatological interjections. It's like if you told your funniest friend they should do stand-up, and they were smart enough to decide not to, but ended up on stage anyway.
On April 16, Perez will perform his partially improvised one-man show "I Have to Do This," which he described as "a fantasy about romance," at Union Hall.
Where's the best place to see experimental comedy like that? Perez cites the guerrilla comedy venue Life World in Gowanus, and gave us some other scoops on where to find comedy that warps expectations.
Friday, April 7: Pierce's System with Mera Caulfield at Life World, secret address (provided after RSVP) in Brooklyn ($10)
"I think [Mera Caulfield] is the funniest person I've ever met. Any show she's on, I want to go to or I recommend anyone to go and check out. She's just so absurd and really, really clever. It's the type of laughing that makes me really think I'm losing my mind. I'm like, I'm going crazy, I can't stop laughing. She's someone that I love to see and I look forward to a day where she's having her own hour."
Sunday, April 9: 20-20-20 with Indigo Asim, Alison O'Conor and CV Sise at Union Hall, 702 Union Street, Brooklyn ($11.55 in advance / $15 at the door)
"It's an hour of comedy in three parts. So each person has 20 minutes, and all three of them I've performed for on shows, and I've just seen them on fun lineups. And they're so, so funny and really brilliant. I'm excited for them and excited that they're working on 20 minutes of stand-up each."
Thursday, April 13: Exploration Live with Charlie Bardey and Natalie Rotter-Laitman at the Bell House, 149 Seventh Street, Brooklyn ($15—sold out)
"They host a monthly live show of their podcast 'Exploration Live.' It always sells out. It's such a tremendous show. It is so hilarious, so smart. It's so engaging. It just totally wraps you in and, and it's just a really special show. That's something I'm always looking forward to."
Sunday, April 16: "I Have to Do This" by Richard Perez at Union Hall, 702 Union Street, Brooklyn ($15—sold out)
"I told my friend Charlie about it, and he loved the idea of the loose concept. And he said, 'If you want, I'd love to direct it.' I thought that would be incredible. I'll be doing it my sixth time. The show's evolved and changed a lot. It's been so much fun."
Friday April 21: Honey Pluton at Union Hall, 702 Union Street, Brooklyn ($11.55 in advance / $15 at the door)
"They're just a phenomenal stand-up comedian, so, so funny."
Sunday, April 23: Earth Tones with Asha Ward and Sureni Weerasakera at Union Hall, 702 Union Street, Brooklyn ($11.55 in advance / $15 at the door)
"Both of them are just really, really strong, really, really great stand-ups. Stand-up, in the traditional sense, I don't have so much experience doing myself or even just consuming, growing up. So sometimes I feel a little disconnected from it. I get really excited by characters, or bits, or something that's just like 10 minutes of performing an idea. That's more like the lane that I go in. But then I meet people like these two and I'm like, oh, you're incredible at stand-up." 
24/7: Taking walks (Free)
"I go for long, long walks. I literally walk from Ridgewood to Park Slope."
Adlan has written for The New York Times Magazine, The New Yorker, Pitchfork, Study Hall and more.
Stay in touch
Sign up for our free newsletter