Paying Rent
'It's Dangerous To Sign A Full-Time Lease': These Airbnb Hosts Don't Want People Living in Their NYC Apartments
If being a landlord is a job, operating an Airbnb represents a significant promotion, one that hosts are reluctant to give up.
3:32 PM EST on January 12, 2023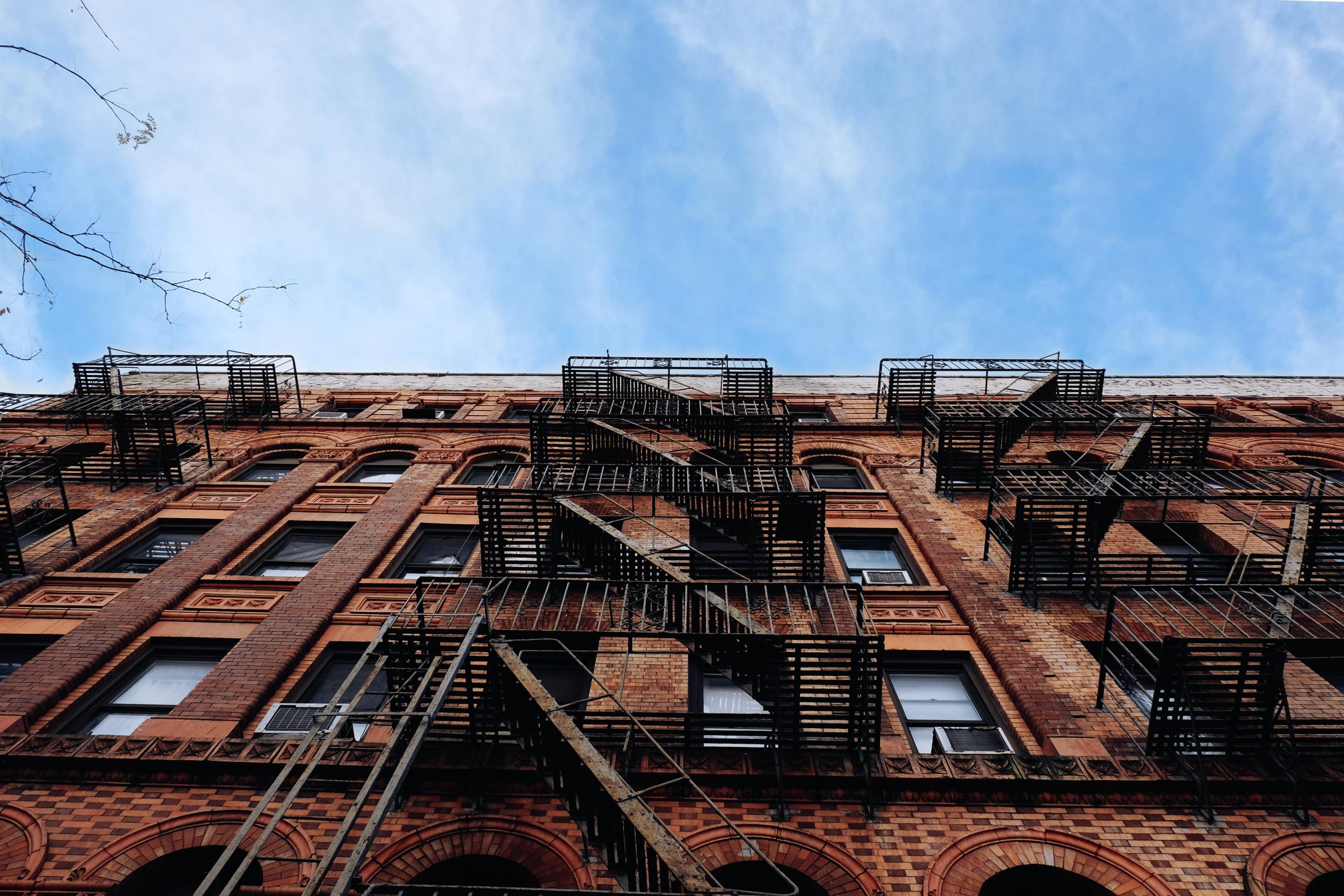 On Wednesday, the New York City Mayor's Office of Special Enforcement held a marathon public comment hearing dedicated to the City's long-threatened application of laws restricting Airbnbs. The video conference started at 1 p.m.; by 7:30 p.m., a few of the hundred-odd attendees, most of them "superhosts," appeared to be reclining in bed. One sipped from a wine glass as she peppered her screen with heart emojis and alternately blasted "the hotel lobby" and data scientists in the meeting's chat: "Stay OUT OF OUR HOMES!!!!!" she wrote. (Later, regarding the assertion that white homeowners disproportionately rented in Black neighborhoods, she'd type what I can only assume was a rhetorical question: "And who CArES if we ARE White?!? Is that a Crime now?") 
By our count, just three proponents of the law testified over the course of the day. All were elected officials, and none appeared to stick around very long. "Allowing vacant apartments to operate as short term rentals would be too lucrative for landlords to resist," said Erik Bottcher, a City councilmember. State Senator Gustavo Rivera called Airbnb a "bad-faith actor"; Assemblymember Deborah Glick referred to "unclean or complicated situations" arising from the short-term rental site. On the screen, meeting attendees silently laughed or held their hands close to their cameras, thumbs facing down.      
The meeting, as many of those participants were dismayed to find, wasn't likely to have much of an effect on the City's plans to curb the tens of thousands of short-term vacation rentals operating in New York. No matter how many hosts testify that Airbnb is the sole reason their mortgage gets paid, the new laws will go into effect this spring. The enforcement procedures on the horizon are mostly just a way for the administration to implement longstanding regulations following a decade of tense relations with AirBnb and its various clones: The suite of measures was passed by City Council in 2021, and the office holding the hearing was primarily interested in how they could best be enforced. 
Still, hosts either unaware of or uninterested in this history slammed the OSE over the meeting's nearly seven and a half hours: "We don't live in a democracy anymore guys," said Marta, a self-described Polish immigrant who rents out her home. "Once upon a time America was about private property, and being sovereign on your property," said Mawuli Olivierre, joining several speakers who interpreted the regulations as an example of excessive government overreach. A few hours into the meeting, a participant took over the screen for a few minutes to flash a URL to "The Host Project," a website intended to offer an alternative platform to Airbnb and combat the "big money behind the special interest hotel lobby" labeling the proprietor as a "criminal." That migrating to another platform wouldn't do much to change the new laws was not addressed. 
Once the rules are finalized and enforcement begins, most Airbnb hosts (and those on similar platforms) will be expressly prevented from renting out entire apartments for fewer than 30 days in order to comply with a longstanding state law that's proven difficult to enforce. Tourists residing in a home for less than a month will need unobstructed access to every room and to cohabitate with the host, while a citywide registration system like those in Boston and New Orleans will grant licenses and collect data on short-term rental homes.  
Basically, the laws intend to kick Airbnb back about a decade, to when "home-sharing" literally meant sharing a home rather than, say, operating vast networks of hotel-like properties or keeping an entire apartment off the traditional rental market in order to increase a property's ROI. By some counts, the number of short-term listings in New York City eclipses apartments available under a traditional lease. 
Since Airbnb came to New York in 2008, enormous effort has been expended quantifying how the platform impacted the city's tourism industry and available housing stock: The admittedly powerful hotel lobby says Airbnb impacts public safety and kills jobs; Eric Adams claims illegal hotels listed on the platform put the safety of out-of-towners in jeopardy; affordable housing groups have long criticized the company for incentivizing property owners to rent to French tourists rather than city residents, particularly in a moment when apartment supply is well below demand. One often-cited study from McGill University found the platform's ubiquity to have removed as many as 13,500 units from the rental market and raised rents an average of $380 citywide as of 2018; not long after, the City comptroller's office released data suggesting 9.2 percent of citywide rent increases could be attributed to Airbnb over a period of seven years.  
But in the last decade it also appears platforms like Airbnb have fundamentally changed the way property owners think about their positions in the City's rental ecosystem, leading landlords to sour on the traditional rental market—a position facilitated by recent statewide tenant protection laws that landlords claim has left them vulnerable and threatens Airbnb's position as a massively profitable private company that can afford, for instance, to shell out compensation should a host's apartment incur cosmetic damages or a visitor accidentally break an expensive chair.    
In a city like New York, Airbnb hosting is one of the few gig-economy-adjacent businesses that actually operates as advertised: Hosts typically get more money without the onerous work of being a proper landlord, and without having to relinquish the use of their unit to a person looking for a home over the long-term. Accordingly, the hosts on Wednesday's call had absolutely no interest in going back to being housing providers in a city projected to require half a million more apartments over the next few years. 
During the public meeting, dozens of Airbnb hosts described tenant issues and problems with eviction proceedings or claimed screening potential renters was simply too much work. "The assumption that we'll go back into the full-time rental market is erroneous," said one host named Dave. "It's dangerous to sign a full-time lease." One landlord, Heather Loew, described renting for two years in Brooklyn to a traditional tenant and having her apartment "destroyed" by someone she couldn't evict. Kristina Kozak, who owns a building in Williamsburg, said she was limited because people didn't want to live in older apartments like hers. (Echoing her sentiment, another host noted that no-one would ever want to actually live in the crappy apartment below her own.)  Plus, Loew said, she's had "challenging times" with "people who smoke pot, have parties, and damage floors" when she's rented in the past. Others described "meth heads" and rent-dodging "professionals" who hopped from apartment to apartment without shelling out a dime, along with the "most anti-landlord housing court situation in the country." The latter issue is likely a reference to the COVID-era eviction moratoriums that have infuriated small landlords and the real estate lobby alike.   
Airbnb, in contrast, had taken care of them, mostly by doing the sorts of things the state could never do. Hosts described the headache of finding traditional tenants and the $3 million damage protection the company, currently valued at $113 billion, promises to pay out. The concept of screening tenants through the platform by looking at their profiles came up several times, incidentally the kind of thing housing discrimination laws are intended to prevent. If being a landlord is a job, operating an Airbnb represents a significant promotion, one that hosts are reluctant to give up.
Towards the end of the meeting, a New York City firefighter spoke to "support Airbnb owners who prefer to rent through Airbnb rather than to tenants." The city wasn't going to pay his mortgage, he said. And besides, tenants would mess up his home. He was certain landlords would rather keep their apartments empty than renting to people who might not pay. And there are serious benefits, even besides the higher nightly rates, to hosting tourists or travel nurses instead of providing traditional housing. Not long ago some visitors scratched his fridge. He got $500 from Airbnb. 

Molly is a writer and occasional editor covering crime, labor, and the American health care system.
Stay in touch
Sign up for our free newsletter