Fresh Hell
Subway Series Quiz: Is This a Yankees Fan or a Mets Fan?
Can you spot the differences?
8:24 AM EDT on July 28, 2022
It's been a truly delightful summer for New York City baseball. Both the Mets and the Yankees rode into their first series of the year leading their divisions, and with sky-high aspirations for the postseason. (The Mets took both games in dramatic fashion.)
But is their place in the standings the only thing they have in common? Are Yankees fans all front-running braggarts who whine when the team fails to win a World Series? Are Mets fans all star-crossed dreamers who secretly love defeat? And how does this all bleed over into their lives and interests outside of baseball? 
Hell Gate is proud to present a highly scientific inquiry into the minds of Mets and Yankees fans, where, with the help of a giant beach towel with a painting of fish on it, we find out just what makes a Mets or Yankees fan. And can you tell the difference?
Keep scrolling down for all the answers!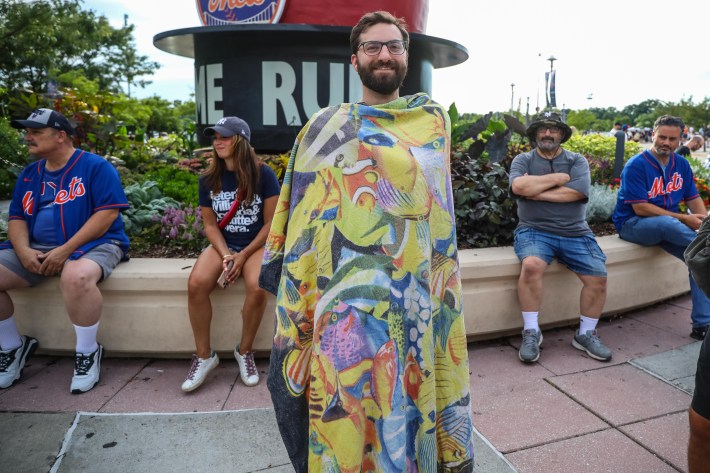 Evan, 30
Long Island
Last concert attended? Matt & Kim
Favorite ice cream? Pistachio
How did you become a baseball fan? Playing Little League with friends. 
So, reader, which is it—is Evan a fan of the Mets or a Yankees fan?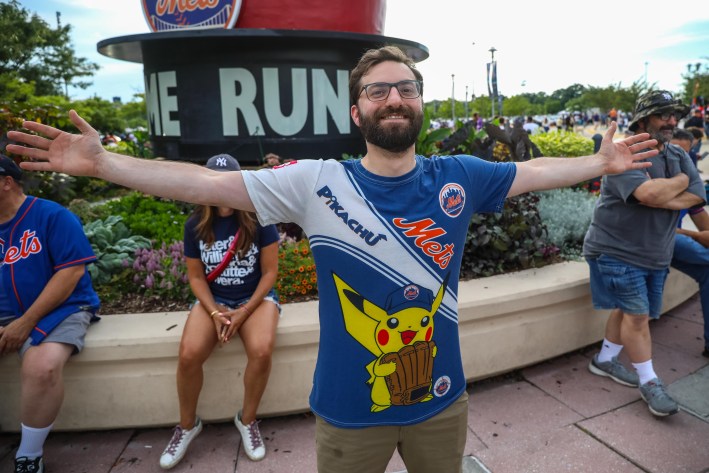 Da Mets baby, love da Mets! Evan, he loves those New York Metropolitans. 
Next up....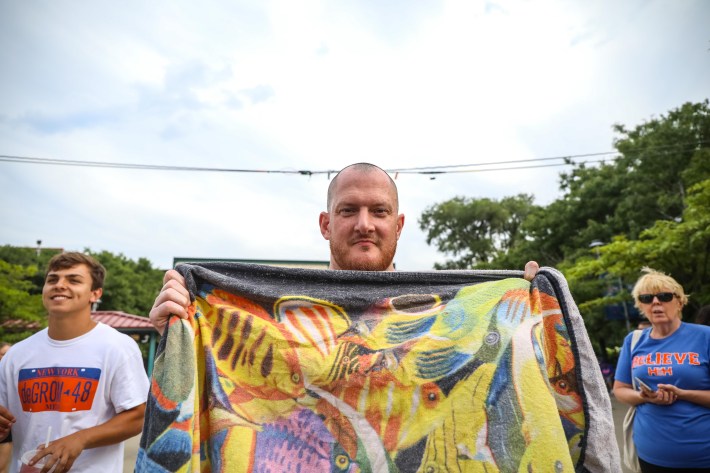 Terrence, 41
College Point, Queens
Favorite food? Steak
Favorite restaurant? Outback
Giants or Jets? Jets
"Ya Gotta Believe" or the Bronx Bombers, which is it?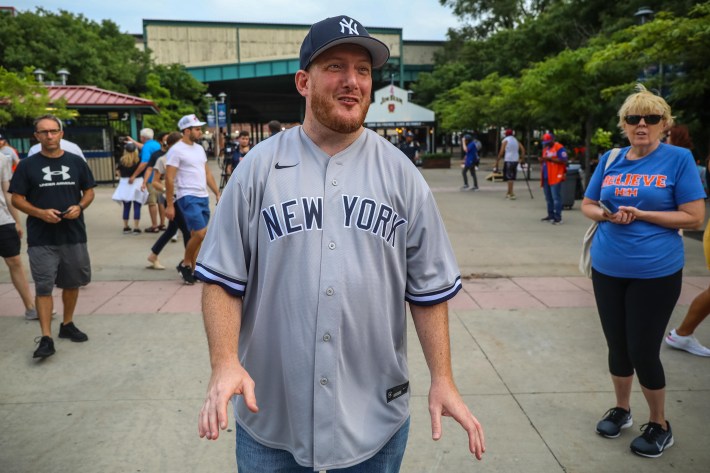 Oh, wow, curveball! Terrence is from Queens, but his heart is in the South Bronx.
Onward!
Andrea, 53
Merrick, Long Island

Last concert? Elton John, two days ago. 

How'd you get into baseball? The people I used to babysit for loved baseball, so I just started watching it with them.

Favorite beach? Point Lookout

What do you think? Tom Seaver or Whitey Ford? Jorge Posada or Mike Piazza? Which team does she root for?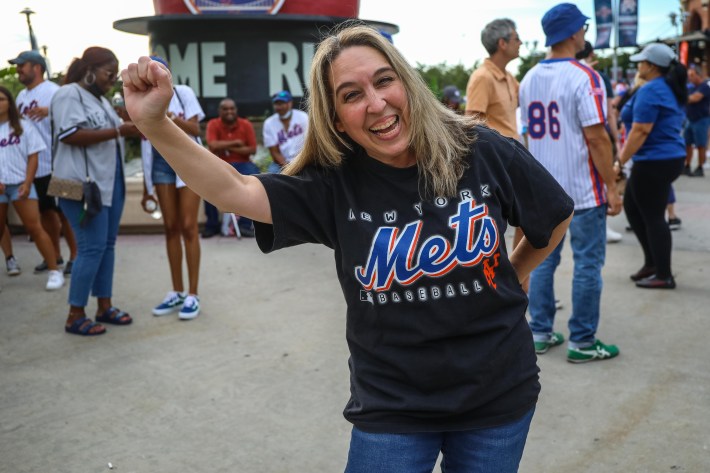 The Amazin' Mets, obviously. Long Island appears, at least as far as Nassau County, to be strictly Mets county. 
Batter up!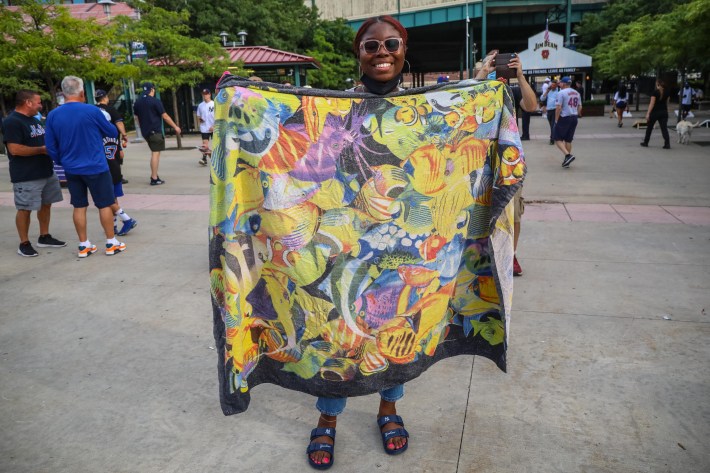 Rebekah, 23
Brooklyn
Last concert? A Boogie Wit Da Hoodie
Giants or Jets? Jets
How'd you become a baseball fan? I would watch the games on WPIX/MY9 [Ed. note: We're not giving away which, you cheaters.] 
Favorite place in New York? The High Line
Oh wow, Brooklyn, former home of the Dodgers. Does Rebekah keep it National League or does she root for the continentally-based Yankees?
LET'S GO YANKEES… LET'S GO YANKEEEEEEESSSSSSS…. 27 RINGS!
Now batting...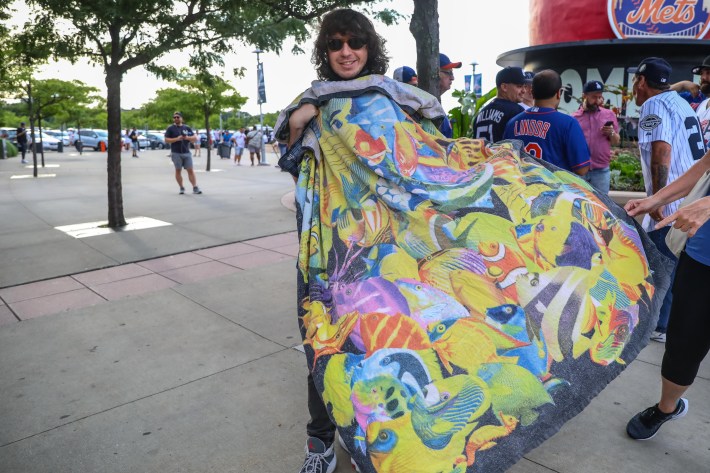 Dylan, 25
Woodside
Last concert? Kesha
How did you become a baseball fan? I followed it on and off growing up, but didn't really become a big fan until college, when I began to follow it more closely to stay connected to back home while I was away. 
Favorite ice cream? Can I say sorbet? 
Giants or Jets? Jets
So does this Queens kid break rank or is he Mets all the way?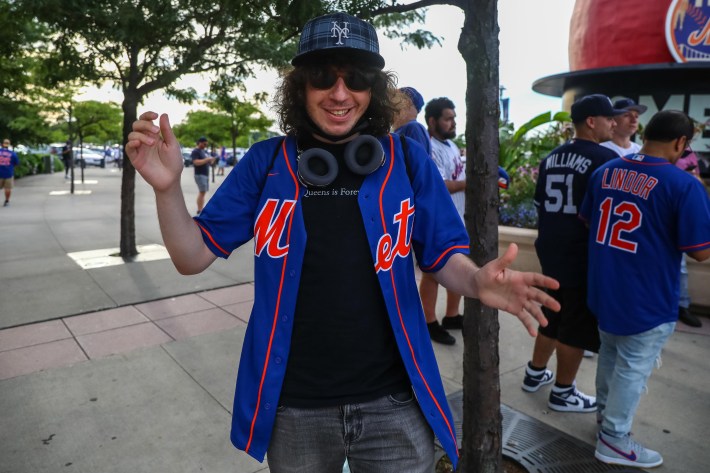 M-E-T-S, Mets, Mets, Mets, also he likes the Jets. This is an easy one, as western Queens people are just sick for their beloved Mets. They want a championship parade down Roosevelt Avenue! 
Next!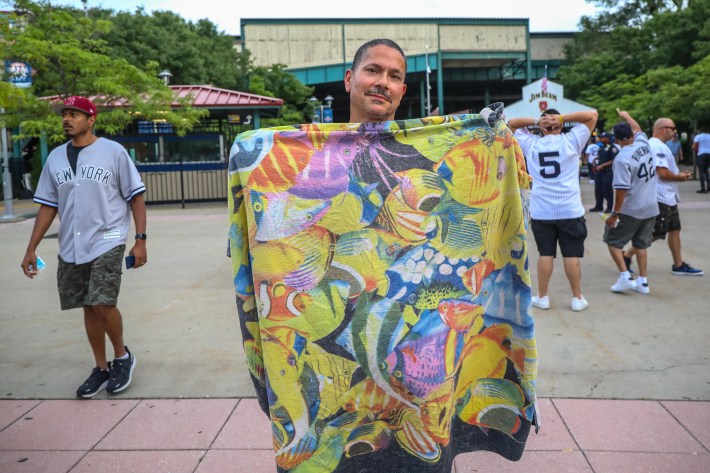 Rich, 57
Flushing
Favorite food to get at the ballgame? The sausage and peppers.
Last concert you attended? Paul McCartney
Giants or Jets? Jets
Favorite Ice Cream? Vanilla
Is Rich about to pull a Curtis Granderson and play for both the Yankees and Mets? Or is his devotion solely for one team? Let's find out!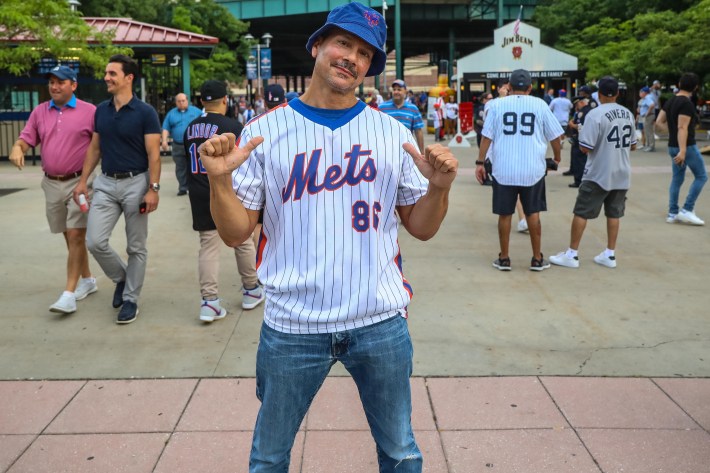 He's always ready to meet the Mets, meet the Mets, Rich is extremely ready to step right up and greet the Mets. East Side, West Side, everybody's going to see the Mets, with Rich. 
Next contestant....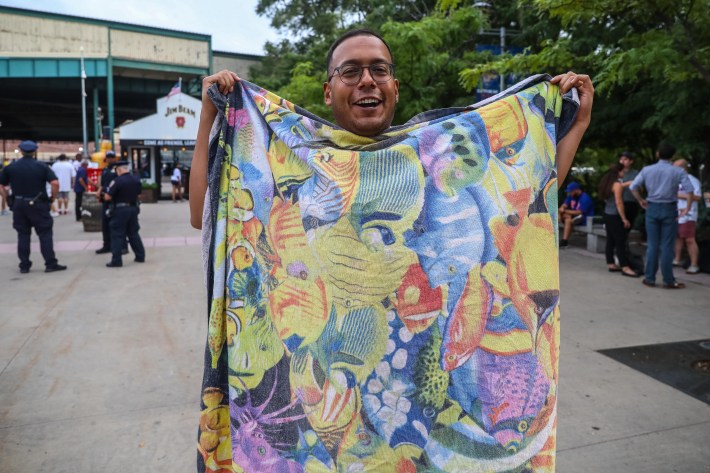 Julio, 31
Teaneck, NJ
Favorite food to get at the ballgame? Dippin' Dots
Last concert attended? Kid Cudi in Asbury Park
Giants or Jets? Giants
Favorite ice cream? Cookies and cream
New Jersey, a land with only a hockey team left. Oh and also two football teams, but those are from "New York." So which way, NJ???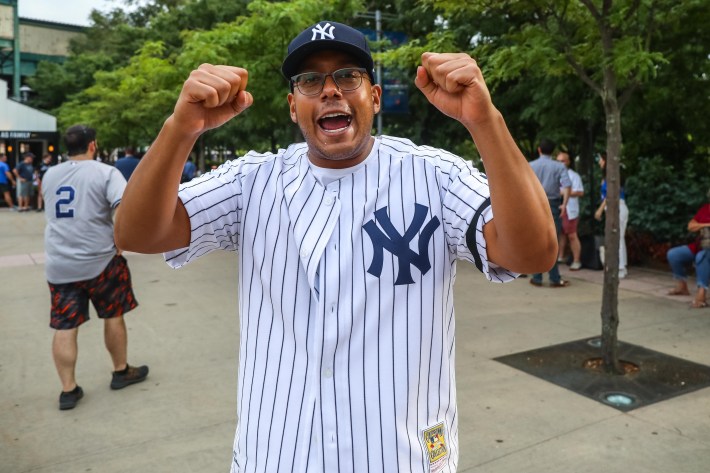 The Bronx Bombers, for sure. Find me a Mets fan in the Jersey suburbs, I dare you!
Next batter up!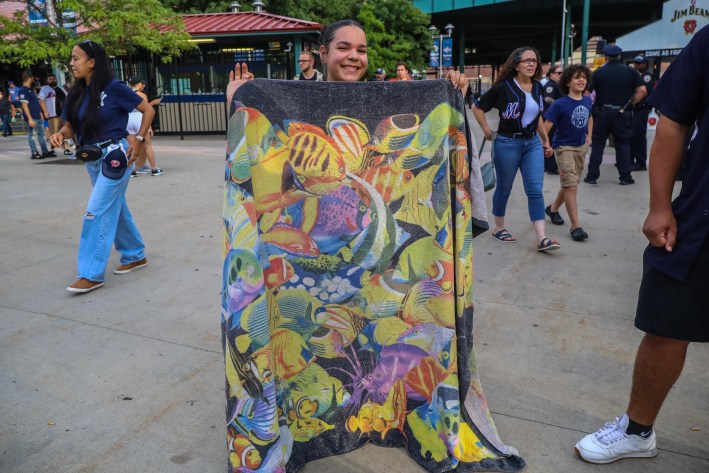 Jane, 21
Queens
Last concert? Harry Styles 
Favorite food at a baseball game? Nachos
Favorite place in New York City? Central Park
Favorite ice cream? Anything at the Lemon Ice King of Corona.
Jane, the queen of Corona, also told us her favorite subway line is the 7 train. I think you know where this is going.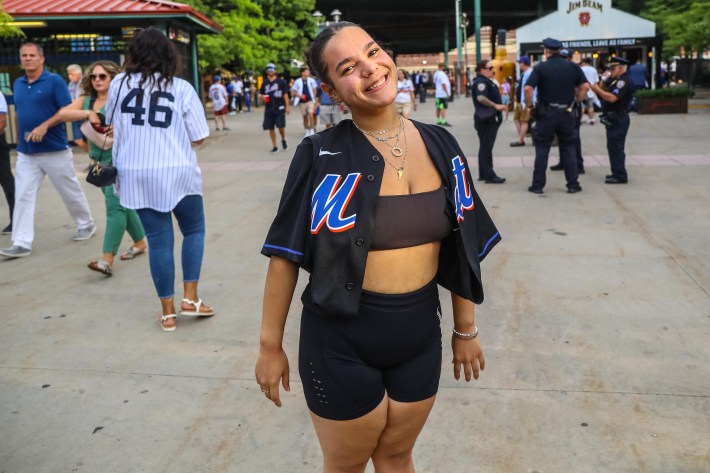 Bobby Bonilla Day is observed in this household.
Coming around third, we're almost home!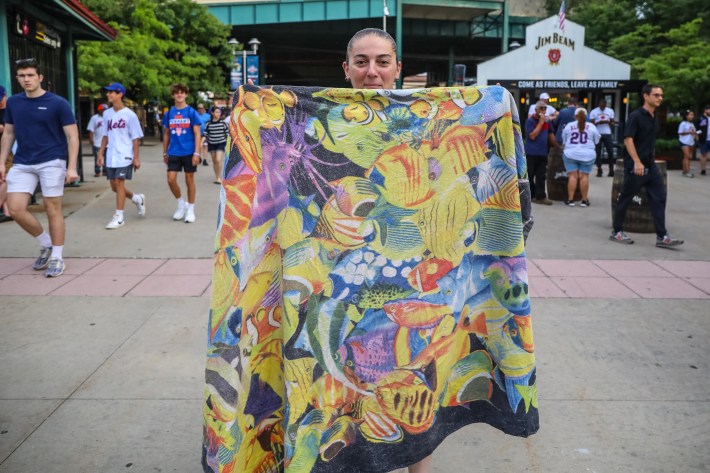 Kerri, 41
Brooklyn

Last concert? Pink

Favorite train line? The B train

Favorite place to go in New York City? Coney Island

Giants or Jets? Jets

Brooklyn, where baseball allegiance is marked by loss and loyalty is really a toss-up. Which way, Kerri?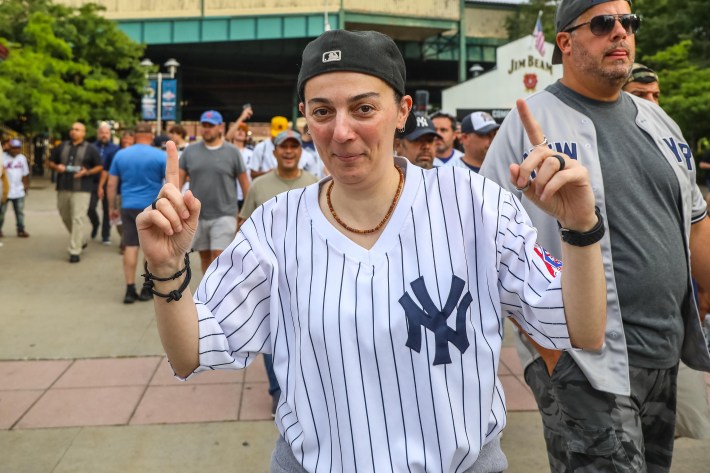 Judge. Stanton. Rizzo. Lemahieu, you want to face that lineup? No, didn't think so. Kerri's ready for that 28th ring. 
And we're now down to our final out...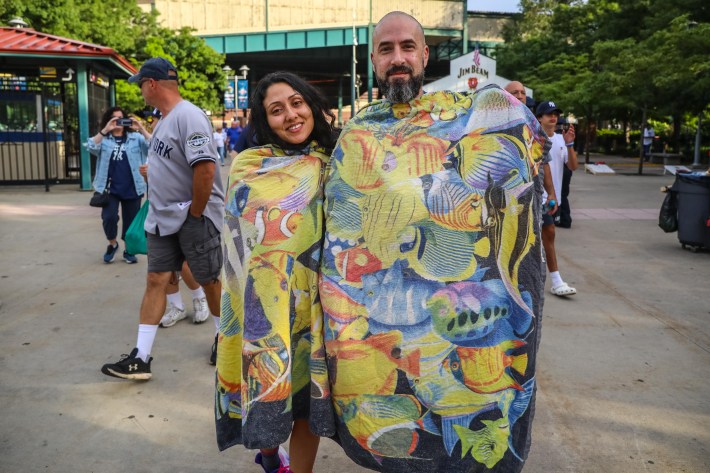 Lina, 38, and Danny, 45
Queens
Last concert? Method Man and Red Man
Favorite food at the ballpark? Danny: Hamburger and fries. Lina: Shake Shack. 
Favorite Beach in New York? Long Beach
Cats or Dogs? Cats
Danny and Lina…do they root for the same team? Or is this a house divided?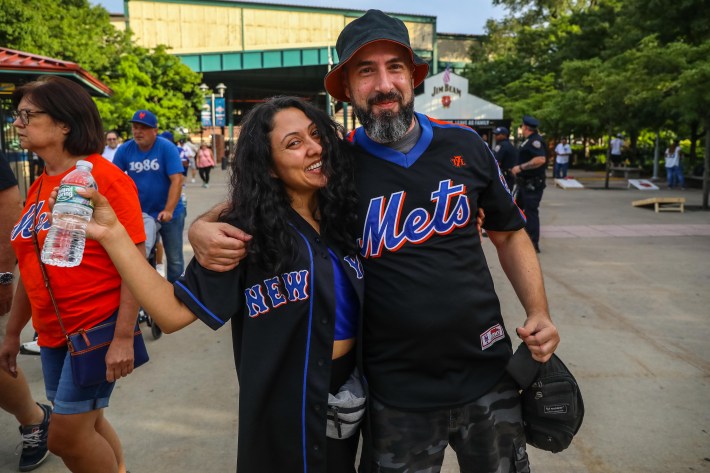 The melodious voices of Ron Darling, Keith Hernandez, and Gary Cohen waft through their home, as Queens keeps it Mets. 
Thanks for playing! Turns out it's mostly geography, right? Hell Gate will continue its look into the differences between Mets and Yankees fans, and will report back with further findings in the future. 
Max Rivlin-Nadler is a co-publisher of Hell Gate. He's reported for Gothamist, The New York Times, Village Voice and NPR. You can find him walking his dog, Stiva, or surfing in the Rockaways.
Read More:
Stay in touch
Sign up for our free newsletter