What's Your Deal
Inside the Algorithm: How New York Metro Weather Calculates a 10/10 Day
The objective subjectivity of NYC's favorite weather guy
1:49 PM EDT on October 6, 2022
John Homenuk has earned something rare on the internet. In the same way the culture once deferred to a Roger Ebert four-star movie review, or the imprimatur of a Pitchfork Best New Music designation, when Homenuk says New York is in for a brilliant Friday afternoon, the city adjusts its itinerary accordingly. It's become a ritual in my household.
Every morning, around 7 a.m., Homenuk logs onto the New York Metro Weather Twitter account to analyze the day's forecast for the sun-worshipping residents of the five boroughs. He is not a television weatherman—Homenuk does not present his findings through a lexicon of integers and aerographic formulas. You do not need to know what a low-pressure system is, or what it does, to understand him. Instead, Homenuk sums up each day with a flat, decisive, single-digit score between one and 10. I am writing this story as the remnants of Hurricane Ian lay waste to our autumnal glory; rain and wind have carved through Brooklyn for three straight afternoons. Homenuk gives it a three, noting that the "vibes are less terrible, but still not great." 
You could write a book on what constitutes an ideal, ten-outta-ten New York weather day. It is both art and science, subjective and objective, hinging on a whole confluence of seasonal biases, transplant grievances, and how much you enjoy a pillowy, time-stopping blizzard or a slightly sticky spring-cusping-into-summer smolder. That, I think, is the primary reason Homenuk's brand of meteorology has caught on—he is bold enough to take a dictatorial stance on one of the most contentious topics in the city: whether 75 degrees and low humidity is better than 65 degrees and a mild breeze.
"Someone said to me recently that the weather is one of the few things that we haven't ruined yet. We can still discuss it, and have opinions, and everyone is kind of cool with that," Homenuk told me. "It's the universal topic of discussion. People are generally fascinated by it."
Homenuk grew up in Mill Basin in Brooklyn, and can pinpoint the precise moment where he became a lifelong weather addict. A thunderstorm, big enough to be genuinely frightening, rocked his neighborhood one night when he was a child. His mother scooped him out of bed, and the whole family huddled together in the basement waiting for the spell to break. Like so many kids who've been introduced to a profound, inarticulable fear, the young Homenuk conquered his anxieties through the relentless pursuit of demystifying knowledge, in the same way that people who are afraid of flying enroll at a pilot academy. Homenuk submerged himself into the wild underbelly of amateur meteorology, and learned how to synthesize all of those arcane charts, precipitation percentages, wind speeds, and sky cover models into a weather projection. He posted those first tentative forecasts to message boards, and found a community willing to train him in the prophecy of atmospheric science.
"They opened the door to me, and they weren't critical of me," said Homenuk. "I was 15 years old and I'm sure if I looked back on those forecasts now, I'd start crying. But they taught me. They'd say, 'This [part of your forecast] is good, this part doesn't make so much sense.' They didn't judge me."
New York Metro Weather was originally a Blogspot site. Homenuk constructed it in 2008, when he was a senior in high school, as a centralized home for his weather prognostics. A few years later, Homenuk was enrolled at Kean University and earning his degree in meteorology, when he noticed an influx of readers to his blog as New York endured a series of bizarre climate events. (The flooding from Hurricane Irene, the wreckage of Hurricane Sandy, and so on.) He moved the bulk of his operations to Twitter, and told me the popularity of New York Metro Weather has ebbed and flowed ever since.
It's hard to know exactly why Homenuk found success, but he did come to prominence in an age when fewer and fewer people are tuning into their local nightly news outfits for forecasts. That opened up the real estate for a weather forecaster to wield influence without the institutional imprimatur of a CBS affiliate. Today, Homenuk is a genuine New York celebrity; the Twitter account has 64,000 followers, and his personal page, where Homenuk still mostly tweets about the weather but also, occasionally, Aaron Judge, recently cracked 10,000. All of this creates a nice backdrop for Homenuk's day job—a meteorologic firm called Empire Weather Consulting—where he sells his expertise to soybean farmers, golf courses, and any other industry that depends on the weather. "It's very different from New York Metro Weather," Homenuk said. "Every day that goes by, I'm glad I get to do both."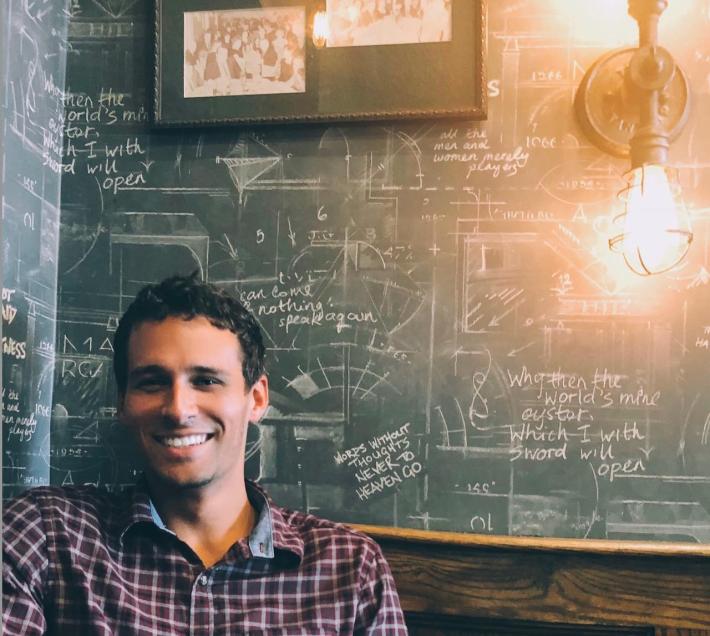 Homenuk understands the gravitas of his 10/10 rating. He never wants to cheapen its authority by enshrining any forecasts that don't truly cut the mustard—in the same way that the Baseball Hall of Fame admits about one player a year. Homenuk believes that it is impossible to be completely impartial and mathematical when adjudicating those few afternoons a year that remind us why we live in New York, but he does stick to a few meteorological benchmarks as his baseline: mid-60s to lowish 70s, low humidity, mild breeze, lots of sunshine. "Once you start working in any factors that aren't perfect, it detracts from the rating," explained Homenuk. 
I think I speak for most New Yorkers when I say that these parameters are acceptable. Where weather gets trickier, and more difficult to appraise, is when a stifling barometrical condition summons up a crucial ceremony of the city's calendar. For example: I think we can all agree that a spongy 83 degree day, marked with massive, porous cloud structures floating in the distance above Manhattan, does not merit a 10 out of 10. That said, when a day like that also coincides with the dizzy excess of early summer—preferably involving a lot of day drinking in a park—then you could argue that those circumstances merit a 100 out of 10. (Think of your best Fourth of July in New York, and you'll understand what I'm talking about.) "The city is buzzing, it's awesome," agreed Homenuk, but he still manages to set those vibes aside, and trust his instruments.
"It's subjective, but when the humidity is in the mid-60s, it is inherently uncomfortable; it might be nice at 4 p.m., but at 1 p.m., it's hot," continued Homenuk. "A lot goes into it. Every day, I spend quite a bit of time sifting through data, and trying to make sure that the rating is accurate, because there's many different situations you could be in where the rating will reflect differently."
Homenuk does have a few biases of his own. He has a soft spot for an overwhelming nor'easter—the sort of snowstorm that snuffs the life out of New York, forcing all of us to abandon plans and throw in the towel for the weekend. By all unprejudiced measures, a white-out blizzard merits a one out of 10 on the Homenuk scale, even if it pains him to make that assessment. "The lead up to it is so fun. When the city is shut down and people are having a blast," he said. It will always get a low score, Homenuk added, but it remains the most anticipated bad-weather day on his calendar. 
Homenuk jokes that maybe someday, he might start administering alternative scores on a separate rubric, one that takes overarching lifestyle proclivities into account. A snowstorm gets a one out of 10 unless you've already made a trip to the grocery store, scheduled a weed rendezvous, and have all the candles lit. The same prescription applies to the dead of summer, because I am of the belief that your attitude toward New York Julys is entirely dependent on whether or not you currently have rooftop access. Homenuk likes to keep the discussion channels open, even when he's been accosted by someone who believes his four out of 10 should've been a six. "I read through all the comments and the replies. I try to figure out where the sensitive spots are," said Homenuk. That's the beautiful dependability of the weather—when you've become New York City's favorite forecaster, you'll always have something to talk about.
Luke Winkie is a writer and former pizza maker who lives in Brooklyn. Apart from Hell Gate, he has written for Vox, The Atlantic, and The New York Times.
Stay in touch
Sign up for our free newsletter