Locked Up
Governor Hochul's 'Rolling' Clemency Process Has Set Just One Person Free
"A lot of us are beginning to lose hope."
3:45 PM EDT on July 25, 2022
Stanley Bellamy turned 60 this month. He has spent his last 36 birthdays in prison, over half of his 62-and-a-half year sentence for shooting two men, one fatally, when he was 23. 
"I made a vow—even if I could never go home, I would do one thing to pay my debt back to the community and that was: prepare other men to go home," Bellamy told Hell Gate. While incarcerated, he has created programs encouraging men to change their behaviors and values, facilitated anti-violence seminars, and mentored younger men. 
In 2018, he submitted an application for clemency to then-Governor Andrew Cuomo and the state's executive clemency bureau.
For four years, Bellamy received no response, until this past April, when he received a form letter stating that his application is under review. He said he felt like the letter was "the appearance of doing something without actually doing something."
"It's disheartening," Bellamy added. "A lot of us are beginning to lose hope."
Clemency can take two forms—a commutation, which is a lessening of a person's prison sentence, or a pardon, typically given after one is released from prison, which expunges the conviction and removes threats of deportation and other post-prison barriers. 
Without clemency, Bellamy will have to wait another 26 years before he can appear before the parole board. By then, he will be 87 years old. 
In 2015, Cuomo announced the formation of the state's executive clemency bureau to identify people who might be worthy of commutation. His announcement encouraged thousands serving decades-long sentences across the state to ask for clemency. 
By the time Cuomo left office last year, the clemency bureau had received more than 10,000 applications, including Bellamy's. Yet Cuomo issued only a total of 41 commutations in response.
When Kathy Hochul took office, those seeking clemency–and their loved ones–hoped that she would show more compassion than her predecessor. On Christmas Eve 2021, Governor Hochul announced plans to devote additional staff resources into clemency and create an advisory panel. She also declared that she would grant clemency on "a rolling basis" rather than only once each year. That day she granted nine pardons and one commutation. The singular commutation devastated many behind bars–and outraged family members and advocates– who had hoped for more. 
Seven months later, Hochul has granted no other clemencies. Since becoming governor, her office has received 286 applications for commutations, and 82 for pardons.
At an event in mid-July, the governor told reporters that her office was overhauling the clemency system, including creating uniform applications for commutations and pardons, and instituting a process notifying applicants of their status. She also said that she was still considering who to appoint for her clemency advisory board.  
"It's not an overnight process, but it's one that's going to be thoughtful, and one that will be long-term enduring," Hochul said.
The delays are frustrating advocates who have been working for years to push the governor's office to fully exercise its executive power to grant more clemencies.  
"There are fully vetted, powerful, robust applications, hundreds on her desk, so if she wanted to do it, they're there," said Steve Zeidman, co-director of the CUNY Law School's Defenders Clinic Second Look Project. "We filed some going back four or five years that we supplement from time to time. It's not as if there aren't applications. It's just the will to do it."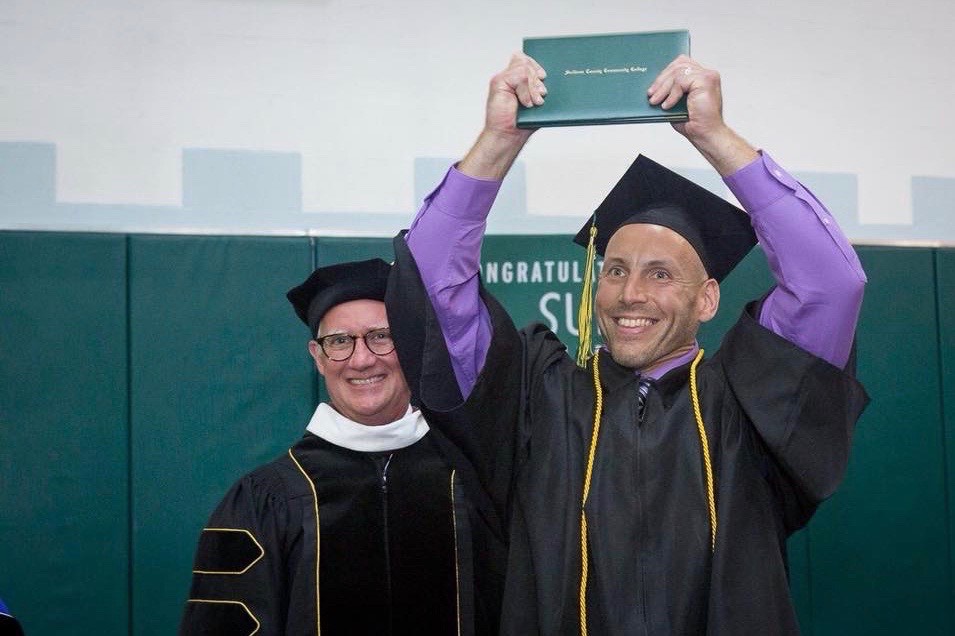 For 46-year-old Kristian Hansen, clemency is his only chance to rejoin his family. In 1996, Hansen, then 20-years-old, shot and killed a taxi driver in an attempt to get money for drugs. "I was a drug addicted, uneducated, know-it-all boy in delusion," he recalled. He was sentenced to life without parole.
During his 26 years in prison, Hansen stopped using drugs and alcohol. He obtained his GED, followed by an associate and bachelor's degree. Hansen also became a facilitator with the prison's Youth Assistance Program, sharing his story and insights with young people. "If I can reach just one, then I feel I am a productive citizen," he said.
Seven years ago, when Cuomo announced his clemency initiative, Hansen and his wife Caroline submitted an application on his behalf; it was denied because Hansen has no court-imposed minimum sentence, a meaningless technicality given that the state constitution, which gives the governor clemency powers, does not prohibit commuting life sentences. They submitted an application six more times—and each time received the same response. 
The couple believed Hochul would approach the application differently. "We had so much hope when Hochul promised to grant clemencies on an ongoing basis," said Caroline, an organizer with the Release Aging People in Prison (RAPP) campaign. Their two young daughters would be able to spend time with their father outside of prison for the first time in their lives. He could help care for his parents, now in their eighties.
The family's dreams were dashed in January when Hansen received his seventh denial, once again because of his life sentence. "Everyone deserves to have their file looked at," Caroline said. "I know that if he was given the chance and granted clemency, he will be an asset to the community."
In early July, Caroline attempted to plead the family's case directly to Hochul. "My daughters and I need your help," she shouted as the governor exited the Suffolk County Water Authority. "We need you to grant my husband clemency, and others like him in prison." An aide blocked Caroline from getting closer, and Hochul did not respond before entering her car. Caroline and other RAPP members have also approached the governor at other public appearances, pleading with her to grant clemency.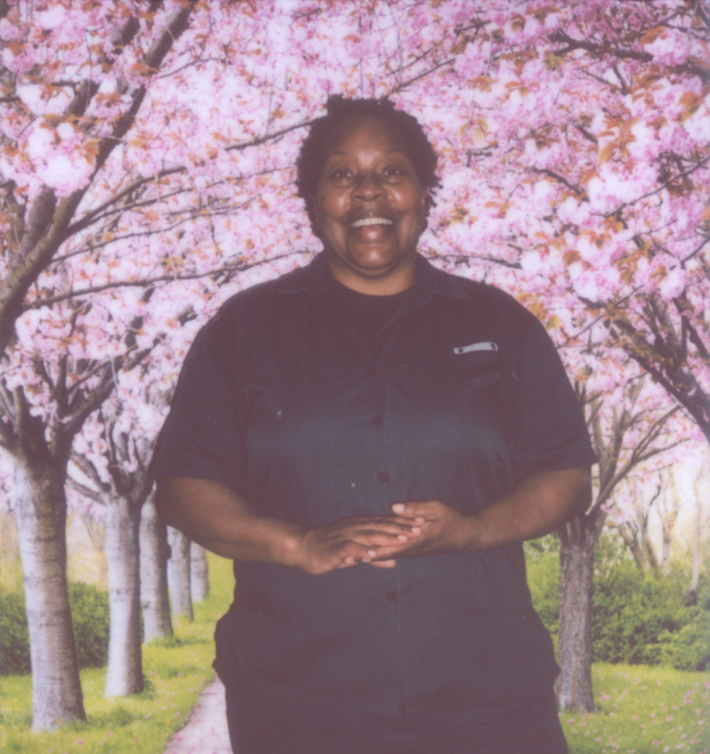 Kim Brown is more optimistic. "Hope has been the knot at the end of my rope that I've been holding onto for 28 years," she said. 
Brown, sentenced to 40 years to life for the deaths of her fiancé and another woman, expects that Hochul, who has been a supporter of women's rights, will do more.
During her time in prison, Brown graduated with a bachelor's degree and obtained certification as both an HIV/AIDS counselor and violence alternatives facilitator. Without clemency, the 55-year-old will be imprisoned another 12 years before her first parole hearing. 
"Cuomo did not show any mercy to women," Brown said, noting that he commuted the sentences of only four women—three of whom are white.
Brown was crushed when she learned that Hochul had only commuted one person's sentence. But, she added, "I understand she's running for governor and cannot be seen as being 'soft on crime.'" She remains optimistic that Hochul will show more compassion to women than her predecessor.
Bellamy, too, thinks that not much will be done until after the general election. "After that, I'm going to be looking for her to keep the promises she made," he said.
By then, it will be nearly a full year since her pledge to grant clemencies on an ongoing basis—and the start of another holiday season.  
"There has to be pressure on the executive to turn this from a holiday gift and an act of mercy to two or three people to a constitutional obligation," said Zeidman. "The power is right there in the state constitution. There should be an obligation that it is given out on a regular basis, not because it's nice and generous, but because it's required."
Victoria Law is a freelance journalist and author. Her books include Resistance Behind Bars: The Struggles of Incarcerated Women (PM Press 2009), Prison By Any Other Name:The Harmful Consequences of Popular Reform (New Press 2020), and "Prisons Make Us Safer" and 20 Other Myths About Mass Incarceration (Beacon Press 2021). She frequently writes about the intersections between mass incarceration, gender and resistance.
Read More:
Stay in touch
Sign up for our free newsletter