Q&A
CUNY Professors Explain How Latest Round of Cuts Will Make Things Even Worse For Students
"Some of those CUNY central administrators are viewing the university as a business rather than as an educational institution."
1:09 PM EDT on March 30, 2023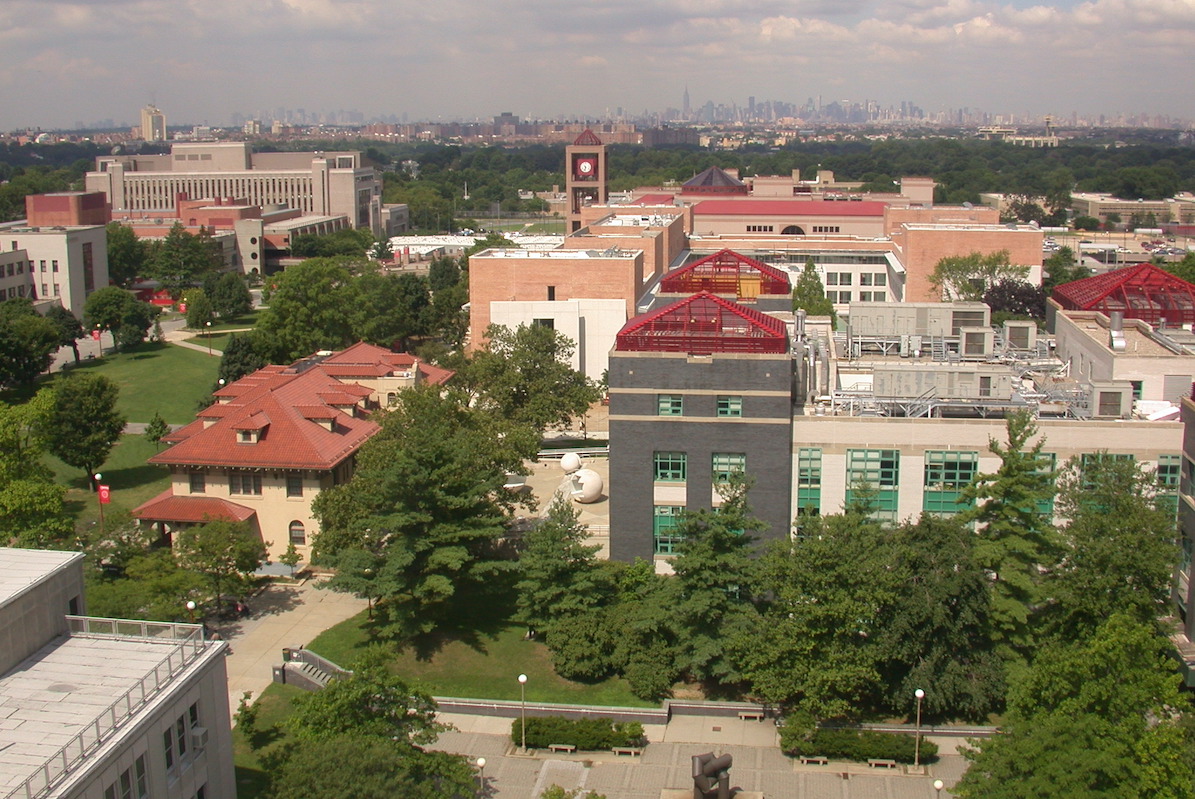 CUNY, like other essential public goods under the Adams administration, is facing huge cuts in funding—Mayor Adams has proposed slashing support to the public university system by over $68 million dollars next year, 6.6 percent of its 2022 budget. With federal COVID relief money also running out, system administrators are now looking to cut costs, and in February, ordered its colleges to implement budget cuts. 
In a March letter to CUNY leadership, department heads across the country's fourth-largest university system slammed the budget cuts and a new hiring freeze that have left them scrambling to find instructors, while potential hires have already found jobs elsewhere. At the same time, the signees of the letter, 168 as of this writing, mostly comprised of academic department heads, allege that CUNY's central office is "micromanaging" the hiring process without knowledge of departments' needs, and that the funding lapses that caused the budget cuts, especially related to COVID relief money, could have been predicted up to a year in advance. 
Larissa Swedell, who chairs the Department of Anthropology at Queens College, and Michael Newman, who chairs the Department of Linguistics at Queens College, spoke with Hell Gate about the sudden cuts that were announced in February, their impact on staffing, and how delayed faculty hiring has left departments in limbo with regards to what courses they will be able to offer in upcoming semesters, potentially causing some students to delay their graduations. They say this has already impacted the quality of the education that CUNY is able to provide to its students—all at a time when CUNY is struggling to attract new students. 
A CUNY spokesperson has denied that this process is cumbersome, and is only asking department heads to submit hirings that result in new costs for approval. Newman and Swedwell say this hasn't been the case. 
"They're not thinking about the quality of education that we're providing to CUNY students," Swedell said. "It's not that we should be ignoring the budget, but I think they're doing the opposite. They're ignoring the fact that we are a university."
This interview has been lightly condensed and edited for clarity.
Hell Gate: Walk us through the timeline of what happened—when were you first notified of the budget cuts, and how?
Larissa Swedell: There was a memo that went out Friday, February 3 at about 4:59 PM. It was basically a mandate to the colleges to come up with savings plans to cut college budgets five to six percent. Tied to that was a hiring freeze that would go into effect immediately. The colleges scrambled to figure out what to do. It was very unclear which hires were affected, what was happening to the current searches that were in progress. 
What gradually became apparent was that all hiring searches that had been ongoing throughout the year would have to immediately be frozen and transmitted to a centralized vacancy review board at CUNY Central, where they would need to go through a final, separate layer of approval, supplemental to the initial approval by CUNY Central that has to happen for any hire before the job is even posted. 
What kind of arrangements had departments already made by then?
Swedell: What effectively happened then is every single hire was paused, even if it was at the very end. We lost candidates that would've been great hires because we waited two to four, sometimes more, weeks for the centralized review board to approve those lines. 
Michael Newman: We've had hiring freezes before. It's not the question of whether a budget cut was necessary or not. Our concern was the incompetence on the part of CUNY Central Office in implementing this cost-savings plan, which was done in this chaotic way. [In a normal hiring freeze], they might say we can only actually hire 40 percent, decide which are your priorities. Instead they said, we'll decide, and we'll take a month to do it. Even when we'd had a written letter stating that someone had been selected, some of those hires were frozen. 
So you had a routine that you rely on to keep your departments running and you find out in the middle of what's probably the most important season of that routine that an entirely new system that you're not clear on is going to be put into place.
Newman: Right. And the news kept getting worse and worse. At first, we thought they'll probably approve most of these because they've already been offered. Then it turned out they didn't do that.
Swedell: The other part of the February 3 memo was budget cuts, and a mandate that the cuts should come from the budget for adjunct instructors. Essentially, we're being asked to cut faculty by the hiring freeze, and asked to cut the adjunct budget, so we're being asked to cut the only things that are directly related to teaching and enrollments and serving students, when at the same time we're in an enrollment crisis and we're trying to increase our services to students and get more students to enroll.
What have been the consequences of the way these budget cuts have been rolled out? 
Swedell: A year ago, the executive committee and the budget committee at Queens College, which consist of several department chairs, realized that COVID federal funding was running out and the college didn't have a plan, and the university didn't have a plan. They brought it up as a potential problem that was coming down the line, but in the meantime, CUNY was implementing new budget lines for professors and lecturers that required additional funding.
We were wondering where that money was coming from and why that money wasn't going to go into the regular budget for the replacement hires [of full-time faculty] that are really the bread and butter of what we need. It all happened anyway. And then when that memo came out in February, it eventually became clear these new requirements of extra approval only applied to the bread and butter replacement lines. That also was very perplexing to everybody. The problem was foreseeable in advance. And if it had been foreseen a year ago, then some of these searches that we were in the middle of wouldn't have even happened in the first place. We would've saved lots of taxpayer money, lots of time and effort on the part of all of the search committees, and the thousands of dollars spent to bring in candidates to campus.
With regard to hiring, there are departments that have lost candidates. While they were waiting for approval, those candidates took other offers. And cutting the adjunct budget in my department, the Department of Anthropology, means we are offering fewer courses in the fall. And these courses are courses that fulfill the general education requirements across the college. 
Newman: Because we don't know what full-time people we're gonna have in the fall semester, and students are already enrolling, and then the adjunct budget's being cut.
Swedell: So we're like, okay, who's gonna teach which courses?  
Newman: This is gonna really hit in the spring.
So what happens now when there's a course that's vital and there's no one to teach it?
Swedell: We'll have to beg for an extra line in the adjunct budget, and then go try to find an adjunct instructor to teach the course. 
Newman: Or the student just doesn't take the course and delays graduation.
Swedell: We absolutely have courses in this department that have been canceled that are crucial for students to graduate.
Newman: We have one I pushed to the spring. And if we don't get that restored, then there are gonna be students who will either not graduate at all, or will graduate in September, because we're gonna have to teach that class in the summer.
What are your demands of CUNY as of now?
Newman: First, an accounting of why they didn't anticipate this and come up with a plan, essentially an apology. The second is a complete elimination of this central review. If they need to cut our budget, they should cut our budget, but they shouldn't be spending their time going through our budget and telling us what they think we need.
Swedell: They do not have the information to make that decision–they don't know the culture of each college and what the real needs are. They don't know the curricula, so they have no business making decisions that impact what courses we offer and that impact our students trying to complete their majors and minors. Tell us a number and we'll meet it, but we'll make the decisions as to how we'll meet it. 
Newman: One of the signers of our letter said that she needed to hire someone to supervise the kitchen in a culinary class, and if she doesn't have that person in place they're in danger of not meeting FDA food safety requirements. How is CUNY Central gonna know that?
The third demand is for CUNY Central to account for their own budget. If we are being forced to sacrifice, they should be leaders, and leaders lead by example. If we have room to cut, they have room to cut. Instead, they're just acting secretly. They're not explaining. They just announce. It's like the George W. Bush administration. CUNY is the fourth largest college in terms of employees, and CUNY Central is twice the size of SUNY Central, for example.
Swedell: This last point is especially pronounced in light of the enormous salary raises that were publicized in the media back in November, and those were administrators at CUNY Central, one of whom is the same person who wrote the memo from February 3.
CUNY's response to previous reporting on your letter was more or less to handwave the concerns away, drawing on a familiar tack of "the professors want a pony, but we're the adults who have to count the coppers." But you're alleging something specific and quite damaging has happened here. What's your response to how CUNY has engaged with your group thus far?
Swedell: With regards to not cutting student services, they're absolutely cutting things that benefit students because they want to cut the people that teach the courses. Number two, the thing they said about, "of course faculty are upset about budget cuts." We're not upset about the budget cuts themselves. That's a separate issue. We're upset about the way they're micromanaging, the way they are overreaching. 
And then number three, the comment about, the rise in ranks of the faculty while enrollment goes down. So if they're just doing the math, okay, maybe there's more faculty than last year, but last year was post-Covid. We lost a lot of faculty during Covid. We were way down in terms of faculty to begin with. Faculty died, faculty retired, faculty just left. It's not a good comparison. It's kind of massaging the facts. 
Newman: They did not respond to the core demands that were in the letter. At this point it's 40 percent of all chairs that have signed that statement. 
Swedell: Yeah. People agree with us, it's not just a Queens College experience. It's a CUNY-wide experience. The bottom line is, if there's a budget crisis, okay, explain it to us and provide evidence for it. Some of those CUNY central administrators are viewing the university as a business rather than as an educational institution. And they're thinking about the bottom line, and they're not thinking about the quality of education that we're providing to CUNY students. It's not that we should be ignoring the budget, but I think they're doing the opposite. They're ignoring the fact that we are a university.
Updated (3/31/23, 11:17 a.m.): This story has been updated with updated count of the letter's signatures, which number 168, according to the professors. A previous version said the count was 110.

Adlan has written for The New York Times Magazine, The New Yorker, Pitchfork, Study Hall and more.
Stay in touch
Sign up for our free newsletter