Horoscopes
Aries Season Is Here and It's Dark and Full of Terrors
And a sad update from our resident astrologer.
10:39 AM EDT on April 3, 2023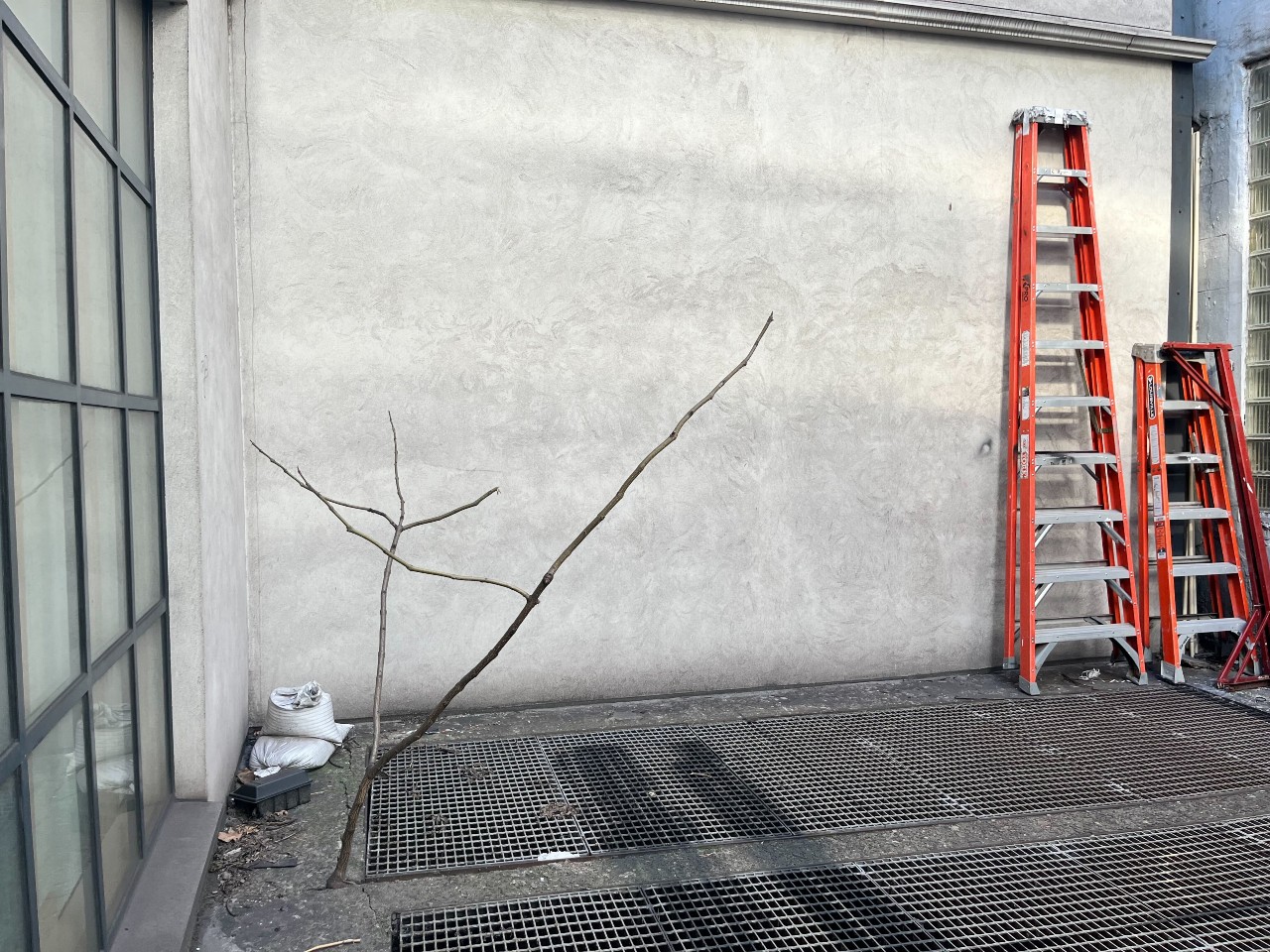 Folks, it's April, which means this horoscope column has made it a full year around the sun. We've been through so much together—cooking with bathtub rats, dating horrible Yankees fans, running into Richard Kind, hanging out with the demons that live in the radiator, you name it, we did it. Most importantly, we did it together, which perhaps isn't much comfort if you were a Gemini who got crushed to death by a falling air conditioner, but hey, sometimes the universe shakes out that way, especially if you live in a city in which poorly installed lethal weapons dangle above your head for four or five months of the year. 
So it's with great sadness that I tell you, my dear reader, that this is your final Hell Gate horoscope, and your last chance to find out what the planets have in store for you. There's a lot going on this month, including a full moon in Libra on April 5, a solar eclipse in Aries on April 19, and another goddamn Mercury retrograde on April 21. So what does all this mean for YOU? Will you find love? Get a better job? Be able to stay in your apartment thanks to a minimal rent increase? Figure out where to buy an OMNY card? Finally defeat the bedbugs that have been plaguing you since I—I mean, the stars—decided to send them to you back in Leo season? Read on to find out.  
ARIES (March 21-April 19)
Wild Aries, it is your time! This month has gripped you with wanderlust and an unyielding need for adventure. New York is the greatest city in the world, but it can also feel confining, and for your birthday month, all you want is a chance to escape. You get a sweet JetBlue deal on a flight out of town and spring for a decent hotel, because this is your big journey! Unfortunately, your destination is Miami, and you spend the entire trip surrounded by people from the tristate area. Even your neighbor is there. The bagels are good. There's a Freehold and a Joe's Pizza in Wynwood. You go to a Marlins versus Mets game, and there are no Marlins fans, only people in "QUEENS SOUTH" T-shirts. There is no such thing as an escape from New York. 
TAURUS (April 20-May 20)
Your season begins later this month, and to celebrate your moment in the sun, you decide to take control of your life and do something unprecedented: go to the dentist on time. Sure, they say you should get your teeth cleaned every six months, but sometimes six months turns into eight months, or a year, or seven years. But this time, you're not pushing back your visit, because you are a grown up and also you can't afford new teeth. You make your appointment. You request the time off of work. You remember to floss for a few days beforehand so that your dentist thinks you do it all the time. You take the train to your dentist's office and arrive early…only to realize that your appointment is on Baxter Street and it's the day of the Trump arraignment. You cancel your appointment, get back on the subway, and never see a dentist again.
GEMINI (May 21-June 21)
For some reason, sweet Gemini, you will make a horrific mistake this month and go to Times Square. Even worse, you will be fatally crushed by a "We ❤️ NYC" banner that was poorly installed after the construction crew took one look at the campaign slogan and decided it was too ridiculous to bother screwing in properly. They were right about that, but it does not change the fact that you are now dead. 
CANCER (June 22-July 22)
Your job forgot to take out New York City taxes and now you owe the government several thousand dollars. Surprise! 
LEO (July 23-August 22)
This month, the universe wants you to take some time in nature, so you head to Central Park, where you witness Flaco the owl attack and eat Geraldine the owl. It appears that someone let Flaco watch "Yellowjackets," and they must answer for their crimes. 
VIRGO (August 23-September 22)
Though you, dear Virgo, are generally far too practical to throw money away on the lottery, your beloved bodega man talks you into purchasing a Mega Millions ticket after you pay in quarters for a bag of Sour Patch Kids. And to your absolute shock, you WIN!!! That's right—you are now the proud owner of $302 million…which after taxes and closing fees is just enough to get you a small studio apartment in Broad Channel.
LIBRA (September 23-October 22)
Your landlord has been keeping the radiator at full blast despite the warmer weather, which means you need to crack open all your windows so you don't kill your plants. Unfortunately, someone living in the building across the street seems to be suffering a similar problem, one that they have solved by buying a very loud industrial-strength air conditioner. Even though you and this air conditioner are separated by a two-way street, it still sounds like there's a truck idling outside your window at all hours. This will be your life until December. 
SCORPIO (October 23-November 22)
Your landlord will finally do something about the family of raccoons living in your walls. At first, you are thankful for the peace, but you end up missing the sound of their little feet scurrying across the ceiling at all hours. You solve this problem by getting a very large cat. The raccoons eventually make their way back into your building and eat the cat, but now you have your real pets back. 
SAGITTARIUS (November 23-December 21)
This is your month for self-care, sweet Sagittarius, and you decide to treat yourself by spending a Saturday afternoon marathoning the new season of "Love Is Blind" from the comfort of your couch. Sure, it's 75 degrees and sunny out and your friends are trying to convince you to come to the park, but it's spring now and you can hang out outside any damn time you please. You stay inside all day and go to sleep awash in the sheer pleasure of Netflix streaming options. It then rains every day until July. 
CAPRICORN (December 22-January 19)
One morning, you wake up to find that you are now Eric Adams. After rising from your new bed in Fort Lee, New Jersey, you take an armored car to City Hall, where you spend many busy hours looking at yourself in a mirror and saying things like, "I'm the mayor? Me? I'm the mayor. Me, mayor. I'm the mayor? Me? Me." None of your aides find this behavior strange. Later, you sign a bill turning all public schools into monasteries and cap off your day by murdering a rat colony with your bare hands. 
AQUARIUS (January 20-February 18)
April's pretty good for you, as "Succession" is back. 
PISCES (February 19-March 20)
The bedbug babies have grown up! They are now ready to go to college. You pack their belongings into tiny duffel bags and warn them not to put their tiny Solo cups down at bedbug frat parties. You hope they get along with their new bedbug roommates. You tell them not to major in English unless they want to be paying off their loans for the rest of their insect life cycles. When you drop all one thousand of them at a nearby college dorm, you wave goodbye, tears in your eyes. You will miss each and every one of them every single day, even though their nightly feeding schedule has made you anemic. 

Rebecca Fishbein is a writer living in Brooklyn. She has written for The New York Times, Gothamist, Jezebel and The Cut, among others, and is the author of Good Things Happen to People You Hate.
Stay in touch
Sign up for our free newsletter