Morning Spew
Remember When Some New Yorkers Lost Their Minds After NYC Lost Amazon HQ2?
One developer called it "the worst day for NYC since 9-11."
9:23 AM EST on March 6, 2023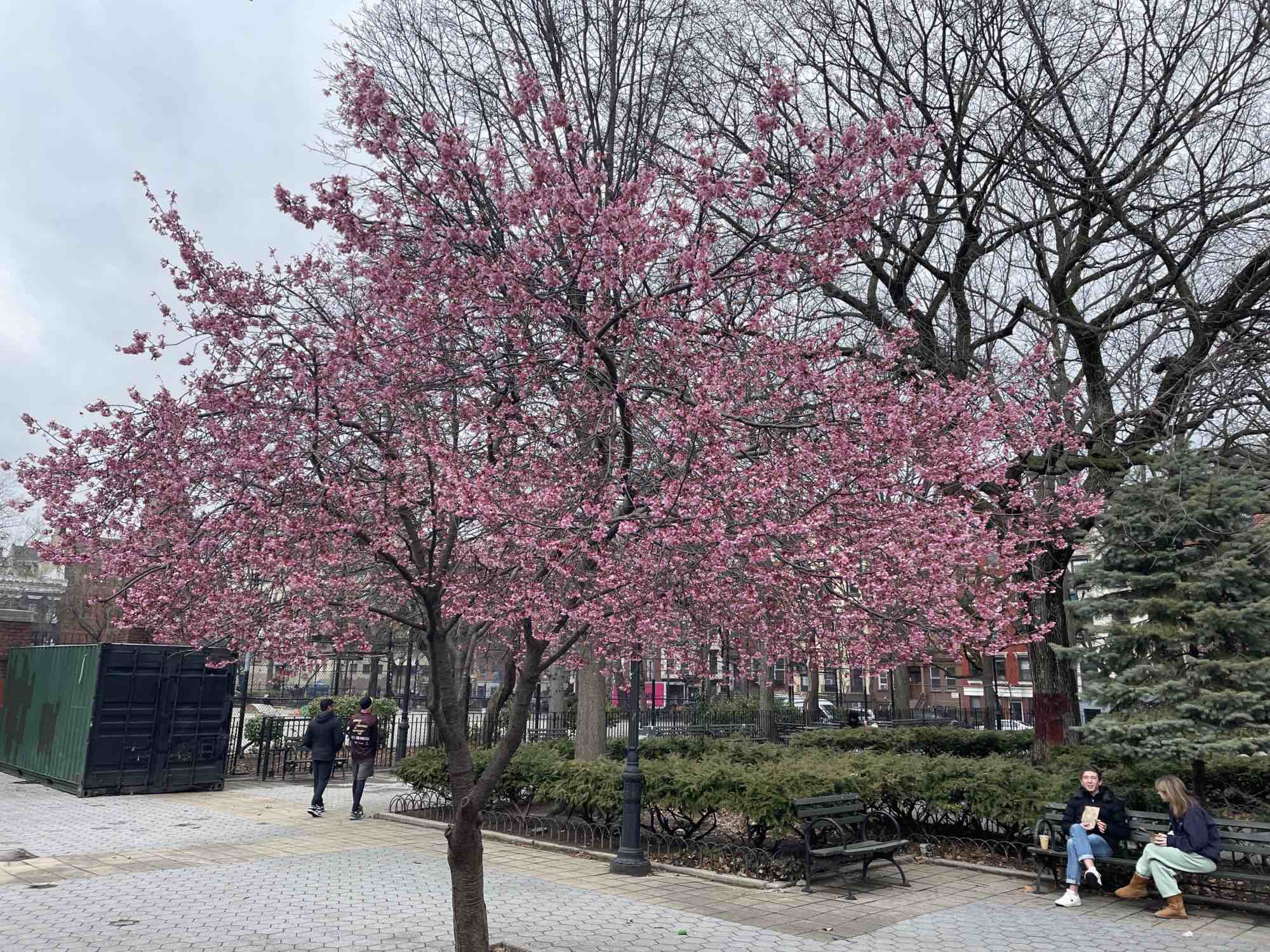 A little more than four years ago, Amazon announced that they would not be building their second headquarters in Long Island City, Queens, a project that the company had claimed would create 10,000 to 40,000 jobs. Despite being offered up to $3 billion in state subsidies, including a $500 million capital grant, Amazon blamed "a number of state and local politicians [who] have made it clear they oppose our presence." 
In the immediate aftermath of Amazon's decision, many prominent New Yorkers lost their minds. 
Then-Governor Andrew Cuomo called it "the greatest tragedy that I have seen since I have been in government" (he later clarified that this was a business tragedy and not, you know, an actual tragedy) and spent weeks railing against lawmakers like Representative Alexandria Ocasio-Cortez and State Senator Michael Gianaris, who were vocally skeptical about a form of development that is essentially dictated by one of the biggest corporations in the world.
"The job killers won!" fumed the Daily News editorial board. The Post gave the State Senate opposition the kind of cover treatment they usually reserve for dreaded "perps." Even the New York Times editorial board warned of "how much tougher it'll become for the typical citizen…if New York gets a reputation for the smugness of its politicians and their hostility to business."
NY1 anchor and New York magazine columnist Errol Louis described it as "another case where so-called progressive politicians allowed middle-class jobs, and dreams, and hopes, to die." Sensibly minded goo-goos from the Citizens Budget Commission to the Regional Plan Commission shook their heads in frustration.
And then there was billionaire real estate developer David Lichtenstein, who told the Real Deal in an email that it was "the worst day for NYC since 9-11." He added, "Except this time, the terrorists were elected."
Instead of Long Island City, Amazon said they'd be locating their HQ2 in Northern Virginia, and promised $2.5 billion in construction investments and 25,000 jobs in exchange for nearly $800 million in tax breaks. (Meanwhile, Amazon continued to build out their presence in New York, just without all the fanfare and massive subsidies—huh!)
Fast forward four years and a global pandemic and last Friday, Amazon let it be known that the ultimate prize in their competition might not be as advertised.
Bloomberg News reported that the company would be "pausing" construction on its massive HQ2 office complex outside of Washington, D.C. Amazon has built office space for some 8,000 workers in Northern Virginia, who will start in June. But according to the report, the larger component of the project, including three 22-story office towers "and the 350-foot-tall Helix, a corporate conference center and indoor garden designed to echo the Spheres, plant-filled orbs at the heart of the company's Seattle headquarters," have been put on ice.
Not only that, the community benefits that Amazon promised Virginia—a high school, bike paths, and public and retail space—may be in jeopardy, because the deal required that Amazon meet certain construction benchmarks by April 2025. 
In other words: Maybe Amazon's opponents were right?
"Amazon's announcement shows once again that paying off a historically wealthy corporation with massive subsidies to make a single office siting decision is bad policy," Senator Gianaris wrote, in an I-told-you-so statement on Friday. "It also demands we take a different approach to the use of public dollars that does not rely on providing scarce resources to those who need them least while continuing to shortchange the services that would actually help people's lives improve."
OK, but what about everyone who wailed and gnashed their teeth at Amazon's departure in 2019? What about 9/11 developer guy? Do they have a different perspective?
Hell Gate reached out to all the individuals quoted above as well as the RPA and CBC, and asked, "Given what we know now, would you have taken a different position?"
No one responded to our request, except a spokesperson for former Governor Andrew Cuomo.
"I don't think our opinions have changed," Rich Azzopardi told Hell Gate. Azzopardi noted that most of the Amazon subsidies New York was offering were contingent upon the company actually building things and creating jobs. "It's unfortunate that the politics got in the way of the project here and while many workplace dynamics changed via the pandemic, I'd like to think we would have dealt with them had it gone forward."
Hell Gate promises that reading the following links will create 30,000 jobs and $4.7 billion in overall economic activity**:
And finally: hoo boy.
**Actual jobs created and economic activity generated may vary.
Stay in touch
Sign up for our free newsletter