Locked Up
A Friend Remembers Joshua Valles, Who Died After Suffering a Skull Fracture on Rikers
"He had people who cared for him," says Denise Barkley.
12:29 PM EDT on June 20, 2023
Joshua Valles was 31 when he was taken off of life support at North Shore Long Island Jewish Medical Center on May 27, becoming the twenty-second person to die after being held on Rikers Island since the beginning of 2022.
Valles's death was one of five incidents of grievous injury and death in recent weeks that drew the attention of the court-appointed monitor tasked with overseeing a reduction of violence in New York City jails. 
Jail officials initially told the monitor that Valles had suffered a heart attack and that "the Department does not suspect any foul play occurred," but hospital records and an autopsy showed he had a skull fracture and significant brain injury. These misleading statements about his death contributed to a crisis of confidence in the honesty and transparency of jail leadership under Mayor Eric Adams, prompting the federal judge overseeing the administration's efforts to reduce violence in the jails to consider taking Rikers out of City control entirely.
For those who knew him, Valles was more than another grim statistic. Denise Barkley, the lead navigator at OnPoint, an overdose prevention center in Washington Heights, spoke with Hell Gate about the man she knew.
Barkley said she first encountered Valles more than two years ago, shortly after she started at OnPoint. Valles didn't come there as a drug user looking for a safe injection site, she said. "He had just befriended some of our participants," Barkley recalled. "He didn't even know what we do here."
Valles was autistic, and had developmental issues, according to Barkley. "He was just the sweetest thing, the sweetest thing," she said. "You could tell instantly, he wasn't for the streets. He was just like a big kid."
Valles had been released from a group home where he had been living, Barkley said, and was living in a single room occupancy building nearby OnPoint's Washington Heights location. "He was just out of the group home, so he didn't know anything—how do I put it—about some of the way that our participants live," she said.
But if Valles was innocent of the drug use issues that drove many to the services offered by OnPoint, he nevertheless found something valuable there. "He would just come by to talk and hang out," Barkley said. "He was just looking for a sense of community."
Valles ended up losing his housing, Barkley said. "He didn't really have people making sure he was capable of living independently," she told Hell Gate.
He didn't sign paperwork necessary to keep his Section 8 eligibility, Barkley said, and he found himself homeless. When Barkley realized what had happened, she got involved, she said, reaching out to various other social service agencies to try to find him a safe place to stay. Because of his disabilities, Barkley said, he was simply unequipped to live on his own, much less be homeless.
Barkley remembers a karaoke night OnPoint staff put on for participants. "He was so sweet, he was just singing along to everyone's songs," she said. "We didn't care, that was just Josh being Josh." Barkley paused. "I'm trying not to cry now, because Josh really had my heart," she said. "Someone was singing 'Ain't No Sunshine When He's Gone,' and the part where it goes, 'I know, I know, I know, I know,' he was jumping in on that, and he killed it."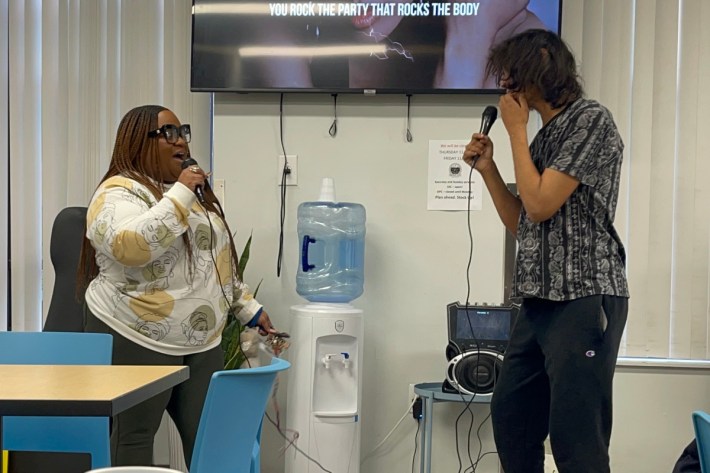 Valles was always moved by generosity, Barkley said. "One time, someone had given him shoes to wear," she said. "And then he came by, and he didn't have the shoes, and someone asked him, 'What happened to those shoes?' And he said, 'Well, somebody else didn't have any shoes, so I gave them my shoes.' That's who he was. He was giving, he was generous, we all loved him."
That generosity didn't always serve him, Barkley said. One of the ways his disability manifested itself was that he had trouble judging people. "He would run into people who would take advantage of him," she said. "He was very trusting of people, and sometimes it wasn't the best folks, you know?"
At a certain point, according to the New York County Defender Services, which represented Valles, he did develop addiction problems. "He had his struggles, sure," Barkley said, declining to go into detail. "But we were right there with him, giving him the services that he needed." 
Eventually, Valles found his way into a safe haven facility in Harlem, similar a homeless shelter, but smaller and with a greater concentration of services available. Barkley was meeting with the City's Department of Mental Health and Hygiene and other organizations to try to find a more long-term arrangement of care and housing for Valles, she said, when he was arrested on a burglary charge.
Barkley was on vacation, she said, when she got a call from a case manager on Rikers alerting her to the fact that Valles was in jail. "I said, 'What?'" Barkley remembered. "'That's effing crazy,' is really what I said. I said, 'He does not belong there.' And she said, 'I agree.'"
Nevertheless, Rikers is where Valles remained for weeks while his lawyers attempted to persuade prosecutors to consent to release him into a treatment program. Barkley spoke with Valles twice when he was on Rikers via video calls, she said. She came away from the first conversation with the impression that Valles had been enlisted in the crime by someone more savvy, and left in the lurch when it didn't work out. "He didn't orchestrate any robbery," Barkley said. "He wasn't capable of that." 
Barkley's second and final call with Valles on Rikers was for about an hour and a half, just a few days before he was hospitalized, she said. "He did not seem sick. He was happy, he was cracking jokes," she said. "He was talking about being released into treatment. He was talking about coming to work for OnPoint, which is a thing that we do."
Navigating an environment like Rikers was surely difficult, frightening, and painful for someone with Valles's mental challenges, Barkley said, but for the duration of their call, he seemed to leave that behind. "In that moment, it just seemed like he was sitting in the living room talking with me," she said. "He was just in the moment, having a visit. And that's what I'm going to carry with me, that moment."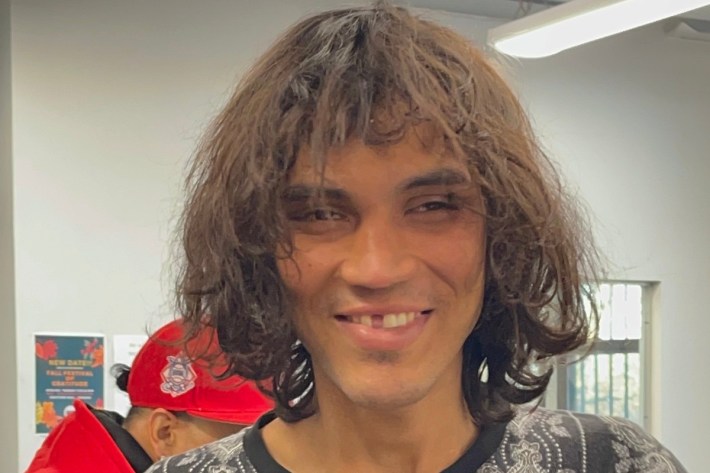 A few days later, on May 19, Valles complained of a headache, was taken to a medical clinic on RIkers, and from there, was hospitalized and placed on life support. Rikers officials told the court monitor in charge of overseeing a reduction in violence on Rikers that he had suffered a heart attack. But at the hospital, scans showed Valles had significant injuries to his brain, according to his lawyers, and when Valles was finally taken off life support eight days later, an autopsy showed that he had a skull fracture. 
For Barkley, Valles's death feels not just tragic, but profoundly nonsensical, a terrible consequence of a system's inability to see what he needed.
"This didn't have to happen to him," Barkley said. "He was not a mean person, not a violent person, so it just kills me to know that someone hurt him. I really want people to know, he was not a person who did not have anybody. He had people who cared for him."
Nick Pinto served two tours as staff writer at the Village Voice. His reporting has appeared in The New York Times Magazine, Gothamist, The New Republic, Rolling Stone, The Intercept, and elsewhere.
Stay in touch
Sign up for our free newsletter