Leave Your Apartment
7 Things Worth Leaving Your Apartment For in the Next Two Weeks
Columnist Adlan Jackson steps up to the plate to deliver his own recommendations on where in NYC to go to feel something in the next two weeks.
1:41 PM EDT on October 2, 2023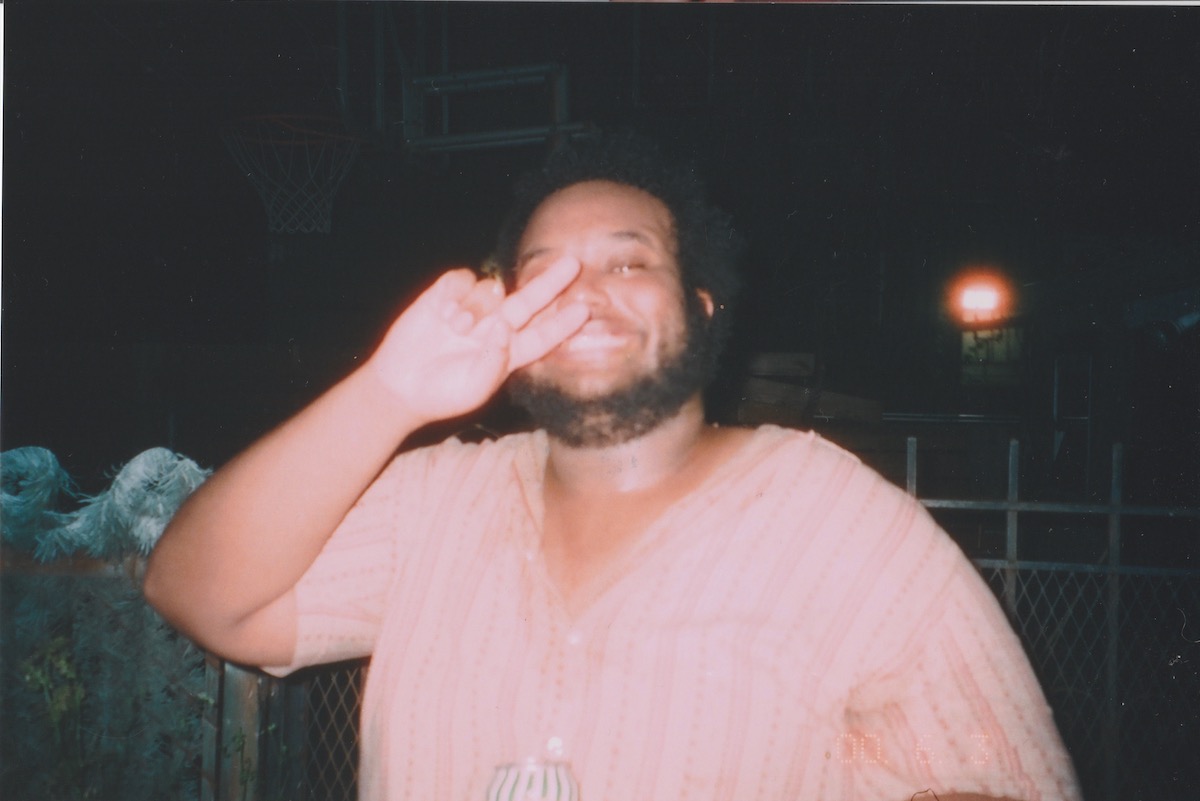 Last Tuesday night, I went to the Knickerbocker. It's a restaurant near NYU where the waiters dress like waiters. I was meeting Ben Ratliff, the former longtime New York Times music critic. I told him how I don't really hang out at places like this; Ratliff, who's been watching downtown for decades now, said he's met a lot of his heroes there: Hilton Als and a famous actress whose name I don't remember, and a couple other critics. I shared that I don't really imagine ever meeting a stranger at a place with table service; it's hard enough to talk to people at bars. "This is that, but for old people," he replied. We were sitting beneath a poster advertising the long-defunct New York Herald Tribune. It was easy to picture, once the lights wink off, the ghosts of Virgil Thomson and the like pushing the mahogany tables together, slurping martinis and showing off. 
I was also complaining, telling Ratliff about how I've been feeling like I've exhausted the wells I draw from in finding interesting things that are going on, and how I worry that I'm coming dangerously close in my writing to the sort of music and nightlife coverage I hate to read most: the unthinking lauding of buzzy names and regurgitation of prepackaged PR narratives that dominates a lot of cultural coverage in the city. It used to be that you'd open the Friday edition of the New York Times for listings like that, Ratliff reminisced. And the New Yorker's "Goings on About Town" listings just got slashed, I reminded him. Ratliff frowned, the Greek chorus of all the New York critics of times past behind him did too. Why was I complaining about the job I signed up for: exploration of the city's arts communities, and the exercise of discernment to know which to point paying subscribers towards?
Well, I can imagine why legacy outlets are slashing their recommendations. Anyone these days can conjure a giant list of every event on every night in New York City on a number of apps on their phone. If you want to feel like an empowered consumer, why would you listen to someone else's narrow perspective when there's a nearly endless buffet out of which you can make your own plate? So, why recommend anything?
I feel like that until I find myself, as I often do, at a show that's doing nothing for me, that cost me 40 bucks of my hard-earned cash. This open market, one that supposedly offers me everything I want, often just leaves me feeling off. Everything is slickly and meticulously presented, with an elevated price tag that seems like it must be justified, until you encounter the thing itself.
I've been doing this column, Leave Your Apartment, for a few months now. It was a foregone conclusion when I started at Hell Gate that I would do some sort of service-y nightlife column, because New Yorkers deserve a critical perspective in a city that's constantly trying to shake them down. 
But I was kind of reluctant at first, uncomfortable with the idea of dictating my specific, narrow band of tastes as "what's going on." The workaround we came up with was to get different perspectives every fortnight, from people that I think are interesting, but who don't at all share my biases and proclivities about what to do when you go out, or what's good. That way, there would always be a sense that these selections are personally curated. 
But it's time I step up to the plate. Sure, you can get an algorithmically aggregated list of every event that's listed on the internet anywhere, but as long as New York has critics, it's our job to give you a perspective on the things that are going on that are representative of our perspective. Mine is that nightlife in New York City, of all places, should feel special, should give you the thrill that you're enjoying something that could only happen in this city you pay so much to live in. If you're going to fork over a lot of cash, I want you to feel, by the end of the night, that something happened to you.
Also, I actually feel like I haven't been going out that much and this is a way for me to get back into it.
Tuesday, October 3: FKJ at Brooklyn Mirage, 140 Stewart Ave, Brooklyn ($70.56)
Well, the music is…not for me, but my friend Arjun (from college) is drumming and I want to see if anything dramatic happens and hear about what New York's freakiest venue is like from the talent side. 
Wednesdays in October: Cabernet Cabaret with Catherine Cohen at Club Cumming, 505 East Sixth Street, Manhattan ($25)
This summer, I went "upstate" for the first time, for a friend's (from college) birthday. The comic Catherine Cohen was in the mix. I've been a fan of her style of cabaret-influenced #relatable comedy from afar: she sings about the tragicomic, Sisyphysian ordeal of taking a swing at creative and emotional prosperity (check out her Netflix special or her song "Look at Me," which she performed on "Late Night with Seth Meyers.") In person, all eyes were instantly on her—even on a muddy hiking trail, her star power shone. 
Friday, October 6: Opening night at The Intima, 16-15 Weirfield Street, Ridgewood, Queens ($18.07)
Intima is a party that crystallizes the current dance music aesthetic in Brooklyn: spiky Y2K/Blade Runner/Matrix/goth/Hot Topic outfits (previous LYA interviewee Purp shorthanded this look as "meme-y ravers"), extremely fast BPMs, and glitchy music, highly referential to the internet, all that. But in all of their posts about their new space in Ridgewood, The Intima, the owners assert that this is not a nightclub, and the show on Friday is scheduled to start at 6 p.m. There'll be a performance art piece by artist Joni and sexologist Hattie Wiener called "62 years," which I'm fascinated to see debut. 
Saturday, October 7: Sister Nancy at Baby's All Right, 146 Broadway, Brooklyn ($32.73)
Arty, who works at the production company Move Forward Music that's putting this on, doesn't really answer my emails, but the last time I saw the pioneering Jamaican dancehall artist Sister Nancy at Baby's All Right, he seamlessly filled in as her DJ. I talked to him after the show and he said she just showed up without a DJ and he had to mix her backing tracks. That sort of confident improvisation matches Sister Nancy's bombastic MCing. The show was mind-bending—it felt like what you imagine one of those sweaty dancehall shows from the '90s to be like. 
Friday, October 13: "SEANCE" featuring Magic City with Jubilee at House of Yes, 2 Wyckoff Ave, Brooklyn (Free before 11 p.m. with RSVP and a "creative look," $29.70 and up)
Previous LYA featuree Melissa Rich sang Jubilee's praises, and she's right: There's pretty much no DJ in New York with a track record as flawless as Jubilee's. Her signature Miami bass party, Magic City, will take over House of Yes for this early Halloween-themed party. RSVP, have the temerity to wear a costume two weeks early, and get there before 11 p.m. to get into the usually expensive House of Yes for free on what will probably be its best night of music all year.
Saturday, October 14: 11 Years of Fade to Mind at Paragon, 660 Broadway, Brooklyn (Free before 10:30 with RSVP, $18.50 and up)
One thing I really try to avoid in covering nightlife is credulous and fawning profiles of club owners, which dominates the field. But one Saturday night, I saw John Barclay cleaning bathrooms at Paragon, and I think he might be the real deal. I've sung Paragon's praises before as Brooklyn's most promising nightclub, because Barclay has been programming its events carefully. Yes, it's primarily hard-edged dance music of the type that doesn't really appeal to me personally, but whereas Barclay's other venue, Bossa Nova Civic Club, programs for the techno heads, Paragon is exploring the more exotic edges of the idiom. Nights like October 14, when Los Angeles label Fade to Mind will take over the club, are what I like best: aggressive beats in service of smoky, seductive samples.
Monday, October 16: Victoria Monet at Terminal 5, 610 W 56th Street, Manhattan (Tickets are dynamically priced)
Terminal 5 is the worst venue in New York, so you know I mean it when I'm going to walk four avenues from the subway to see Victoria Monet. This is corporate R&B, but it actually does something for me. Rich and sumptuous as her new record "JAGUAR II" sounds, she should be great live, if the swampy acoustics of the venue don't ruin it.

Adlan has written for The New York Times Magazine, The New Yorker, Pitchfork, Study Hall and more.
Stay in touch
Sign up for our free newsletter